Rembrandt Self Portrait Oil Painting Antique from the Met, NYC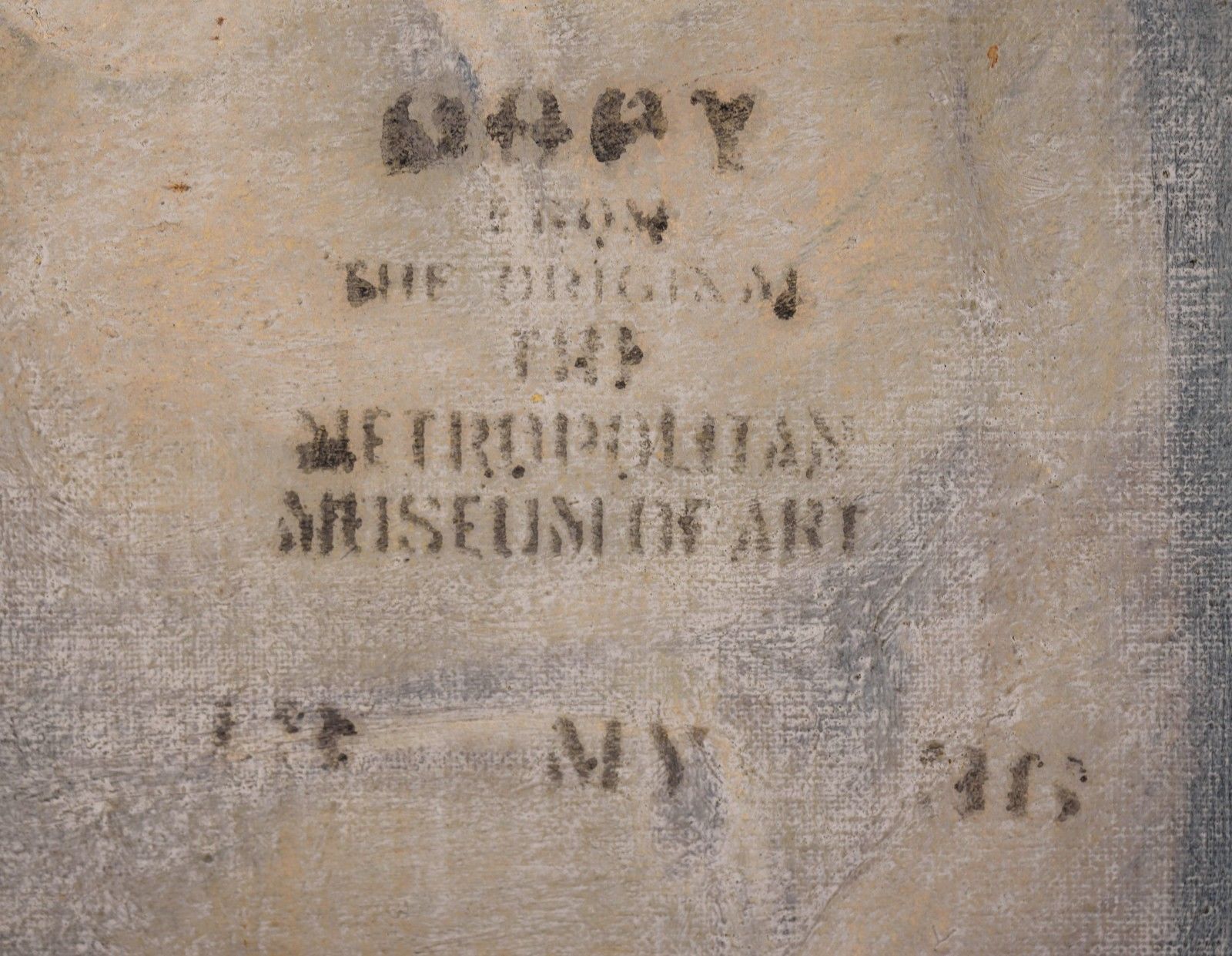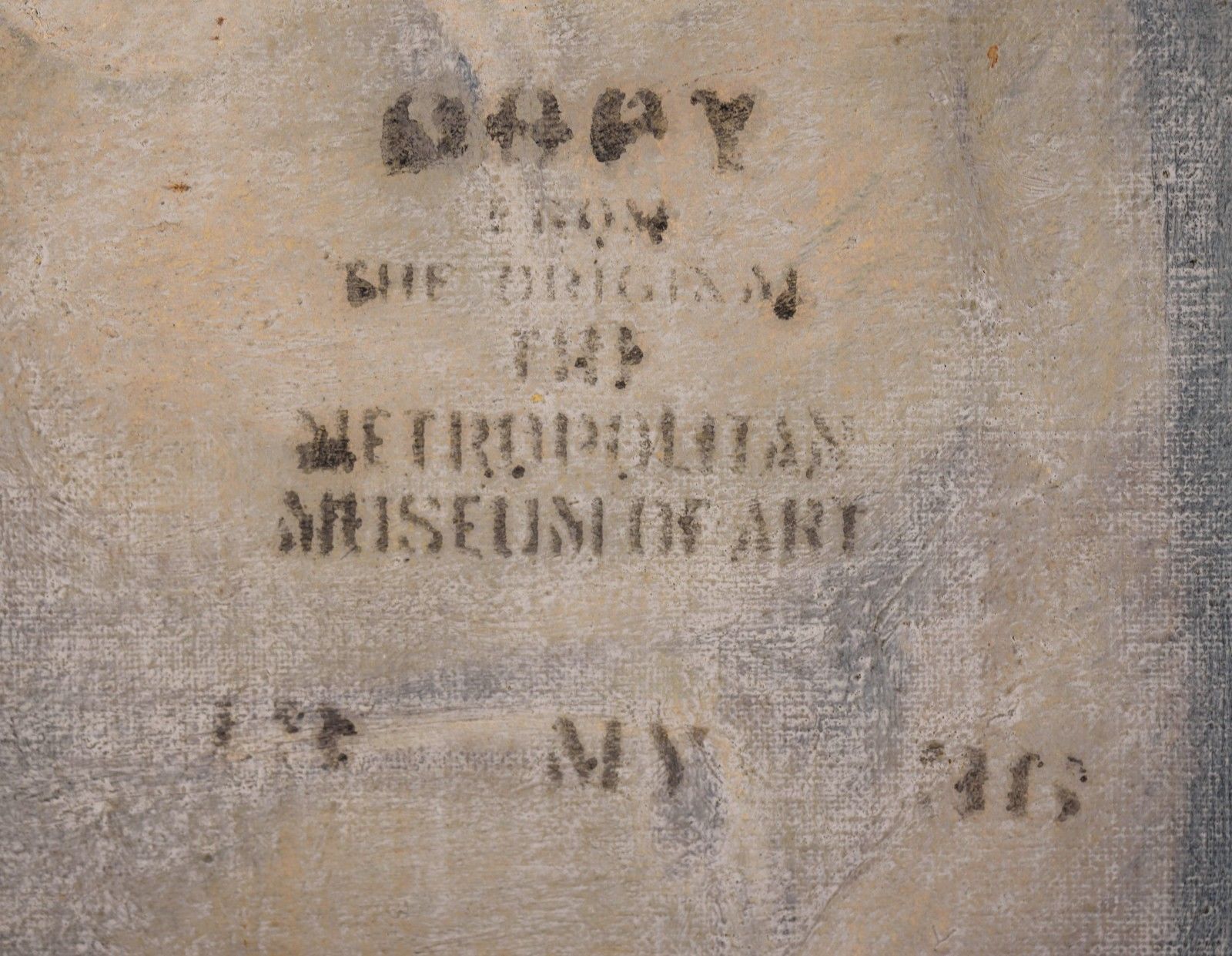 sold out
Rembrandt Self Portrait Oil Painting Antique from the Met, NYC
Rembrandt's Self Portrait
Illegibly Signed
Metropolitan Museum Provenance
24 3/4 x 30 inches (framed)
Up for sale is an outstanding oil painting of Rembrandt's famous 1660 self portrait. This original oil painting on canvas is an incredible MUSEUM QUALITY copy which was painted inside the Metropolitan Museum of Fine art in New York City. This painting has stamps all over the back side on the canvas and stretcher that read "The Metropolis Museum of Art Permit to Copy" dated April of 1936. The quality of the execution is absolutely breath taking, it is near equivalent to looking at the original which if you have been to the Met you can see.
This portrait was copied in the presence of the original by this unknown artist inside the Met!
This painting dates to April of 1936 and while it's unsigned on the front the reverse side has some illegible writing in the upper left hand corner with the date as seen in the 9th photo. The wonderful original wood frame measures 24.75 x 30 inches while the canvas measures 20 x 25.5 inches.
The paint used is very thick and is similar to that which 17th century paintings were executed with. The artist who painted this may have used the same materials that Rembrandt had to make it as authentic as possible. The painting is dark and would benefit from a cleaning and has a couple of very small spots of loss in the top center just outside the frame and a small spot in the lower left corner just outside the frame. Both imperfections are near impossible to see unless under close scrutiny. The frame fits the painting well and appears to be original to this painting dating to the late 1930's and has some minor cosmetic blemishes.