"Place Faro, Tanger" by MacCarthy Mor, Moroccan King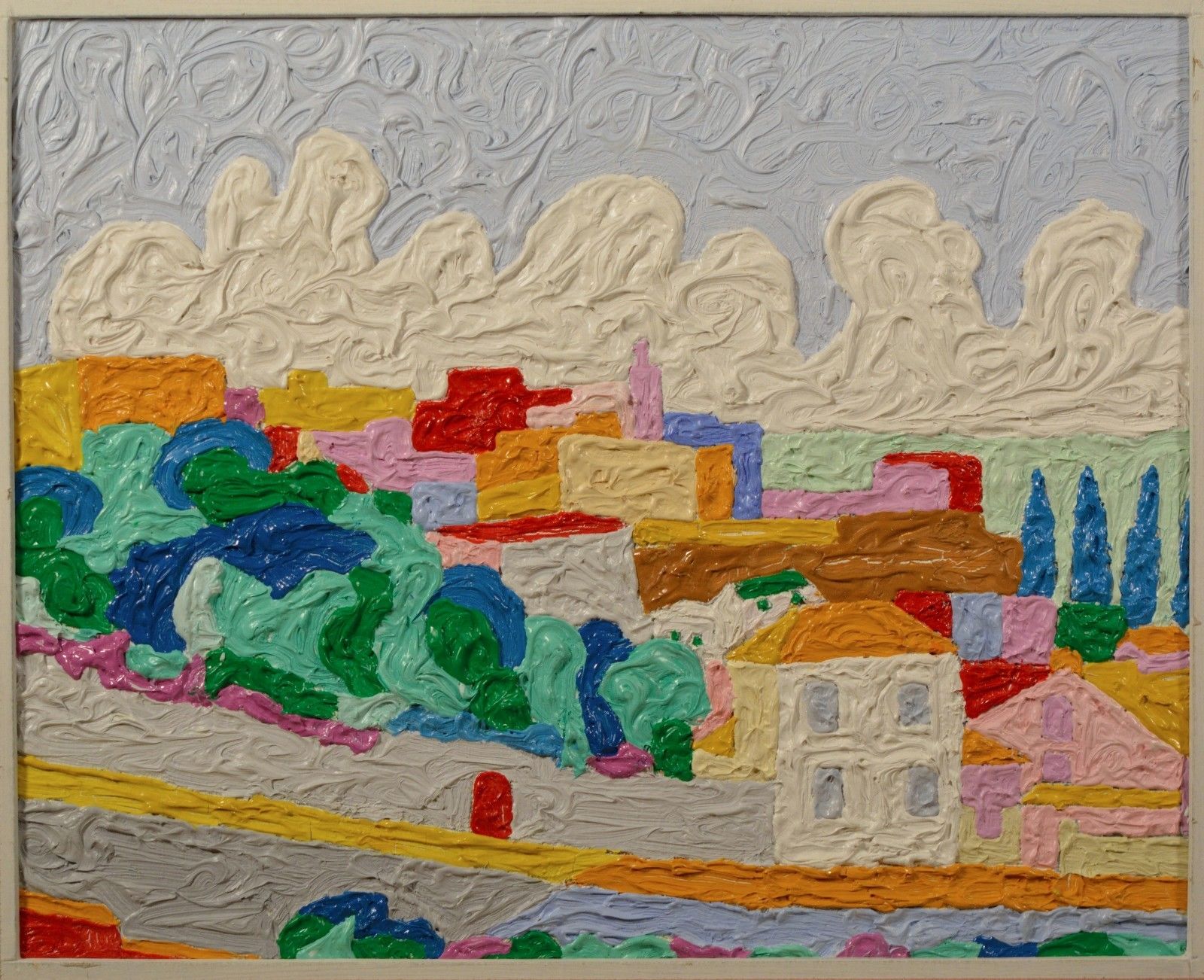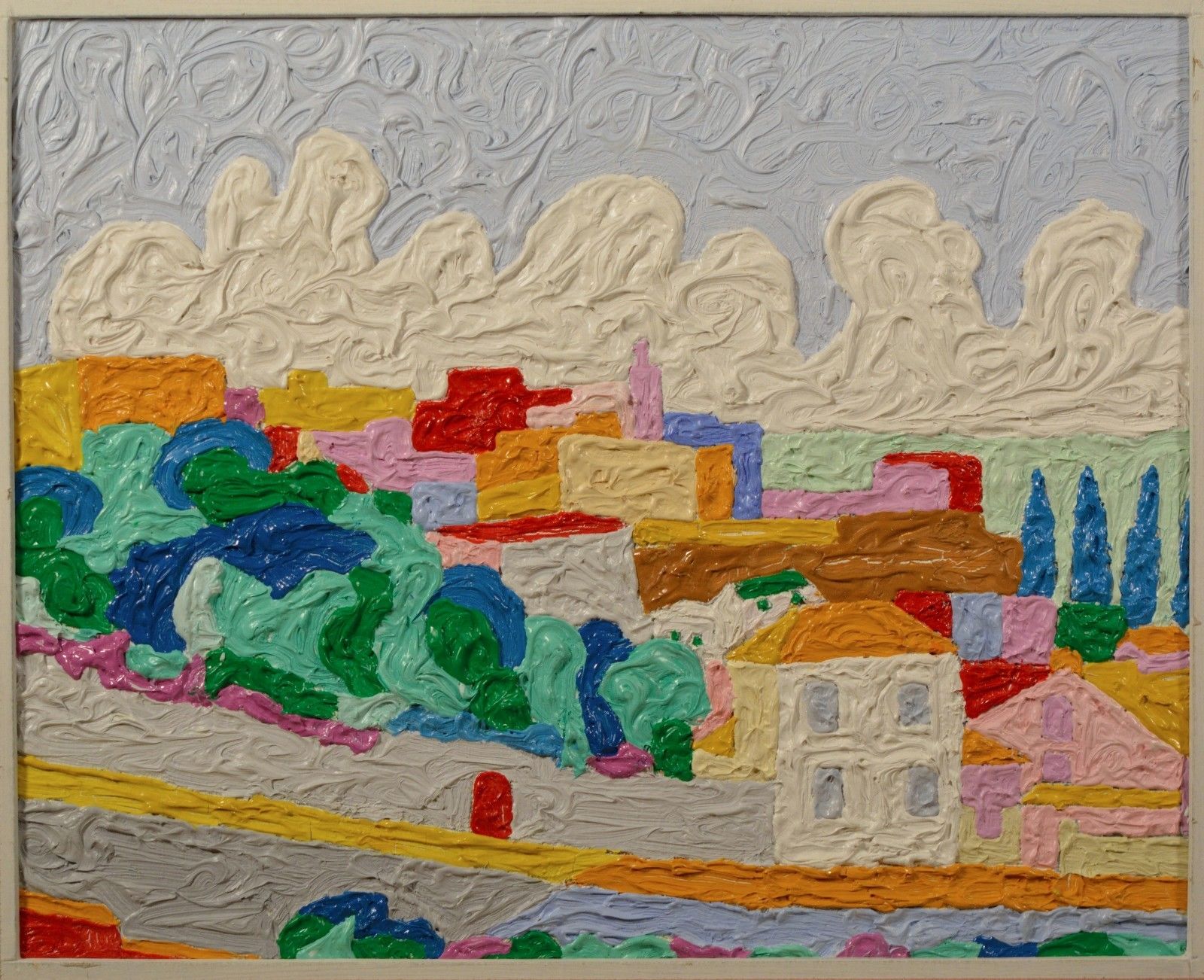 "Place Faro, Tanger" by MacCarthy Mor, Moroccan King
17 x 15 inches (framed)
Acrylic on Artist Board
Signed: "MacCarthy Mor"
Up for sale is an incredible and special oil painting entitled "View of Medina from Faro Square" which is in Tangier, a Moroccan coastal city. This oil painting was painted by the "MacCarthy Mor" and is painted in a fantastic thick style heavily sculpted with the back side of his brush. The most incredible credit to this painting is the fact that is was inside the Throne Room of the Royal Palace Museum of Tangier under the patronage of Princess Lalla Fatima Zohra to mark the 61st birthday of King Hassan II from August 11th to the 22nd in 1990. It was then exhibited in the first international festival of the visual arts in Tangier from August 23rd to September 18th.
All the information is on the back side of the frame as seen in the 6th photo provided. On the reverse are multiple stamps from the artist as well as the man in charge of the kings art collection as seen in the 11th photo "Janif Ahmed". This picture is a fascinating piece of art that carries a fantastic history. This was executed on a canvas artist board that measures 10 x 8 inches and is framed in a gold wood frame measuring 17 x 15 inches. This is a awesome painting so if you have any questions please feel free to ask prior to purchasing, thanks for looking and good luck!
I HAVE A SECOND ACCOMPANYING PAINTING BY THE SAME ARTIST FOR SALE IN MY STORE)