Carew Rice (1899 - 1971)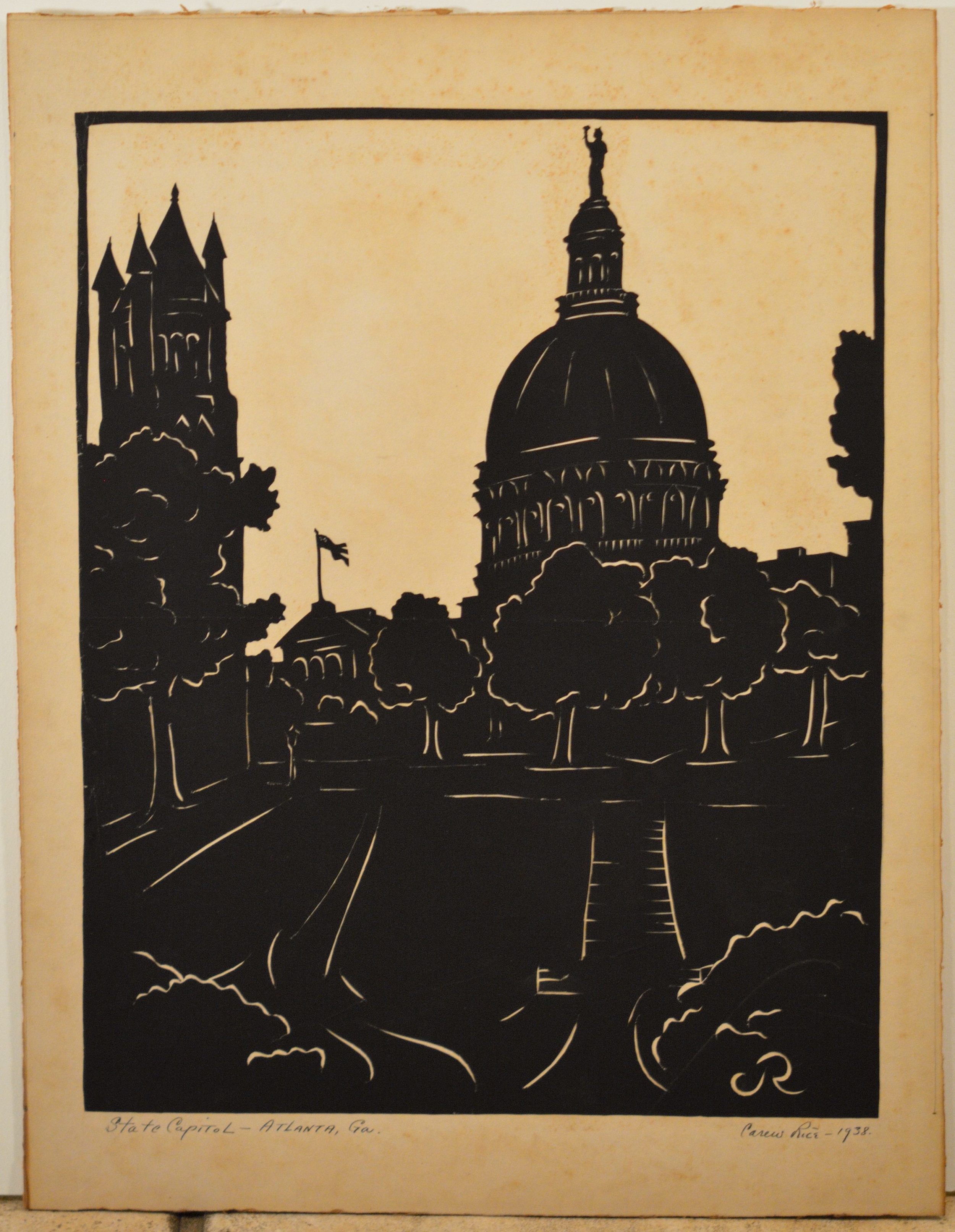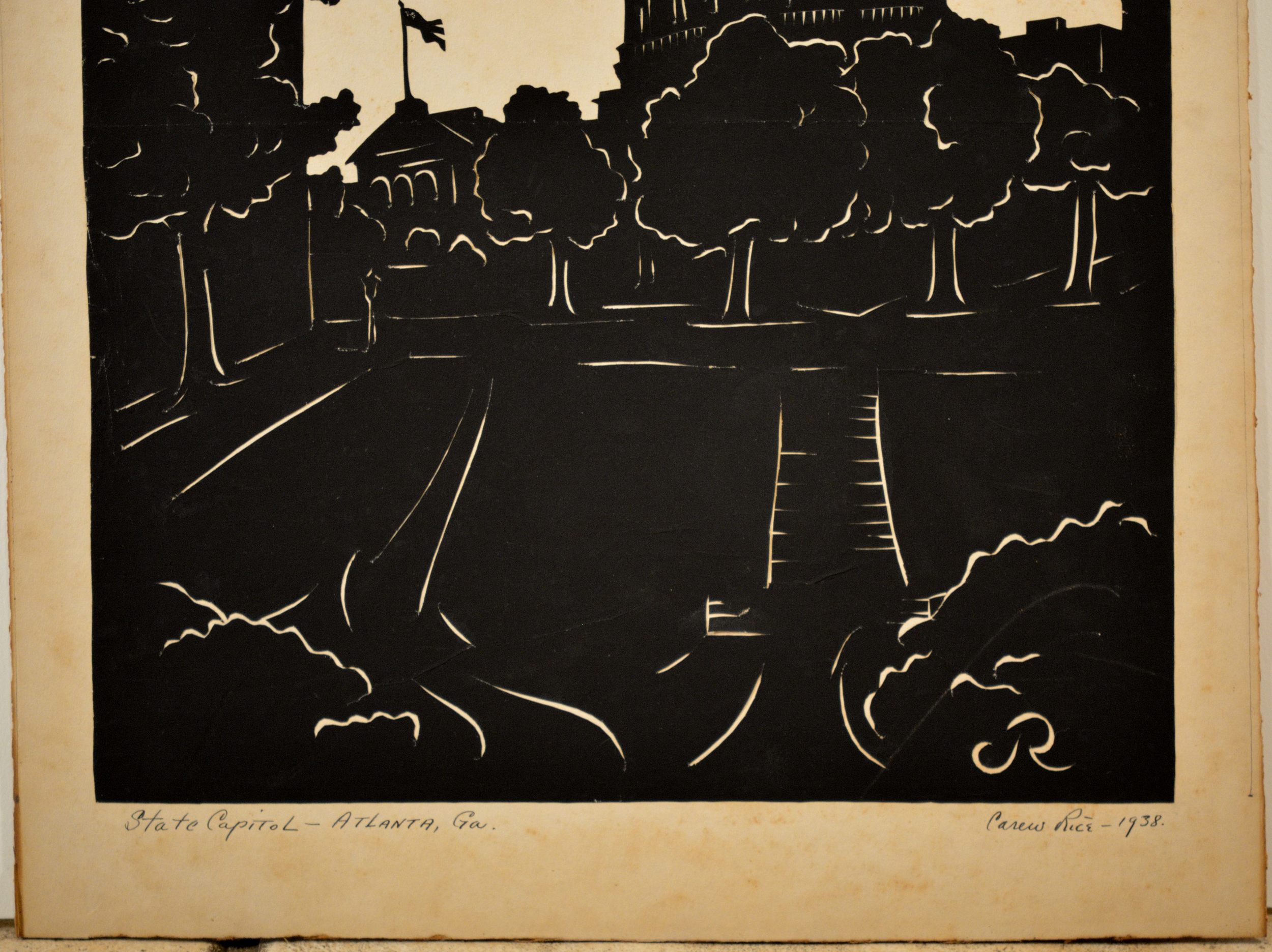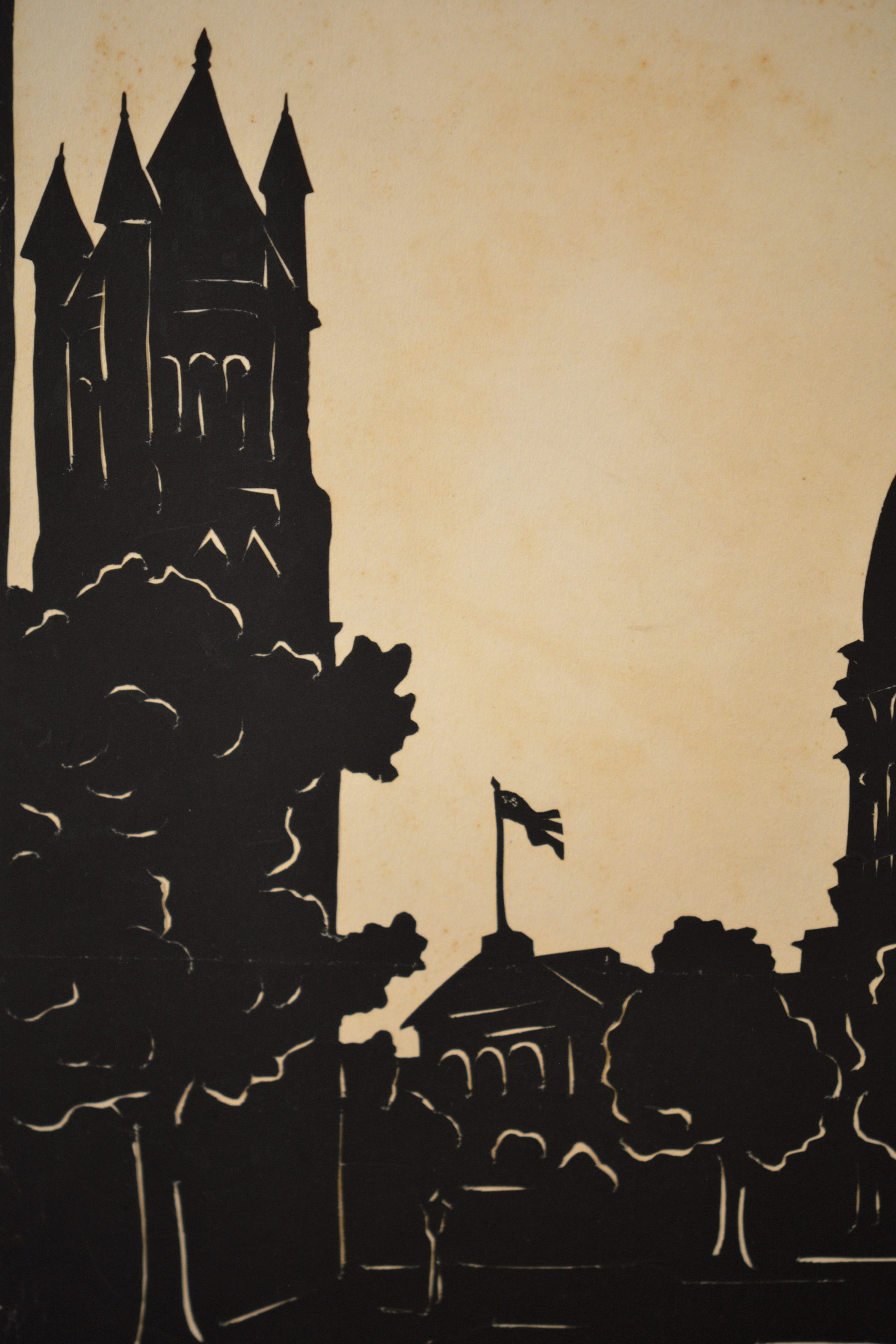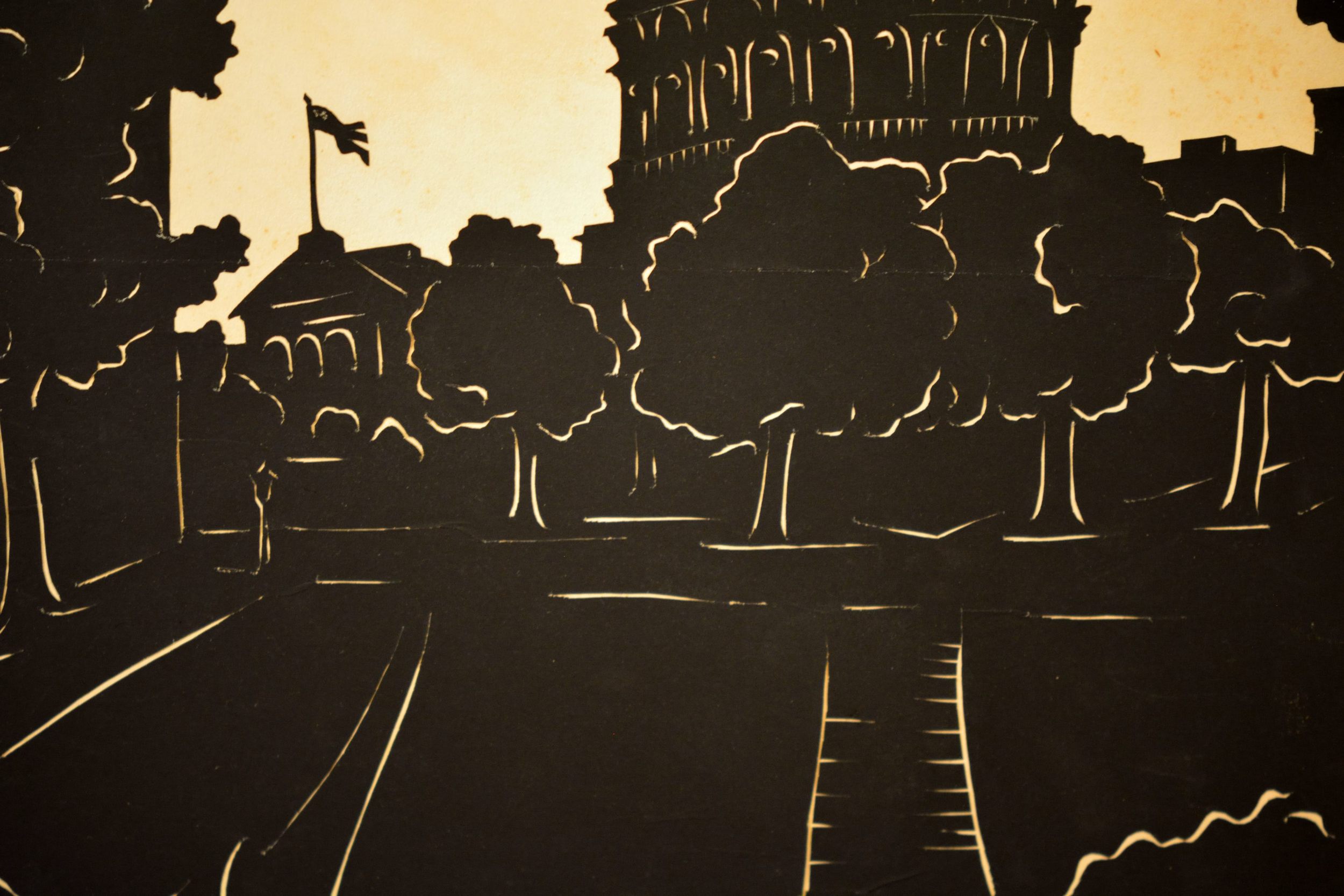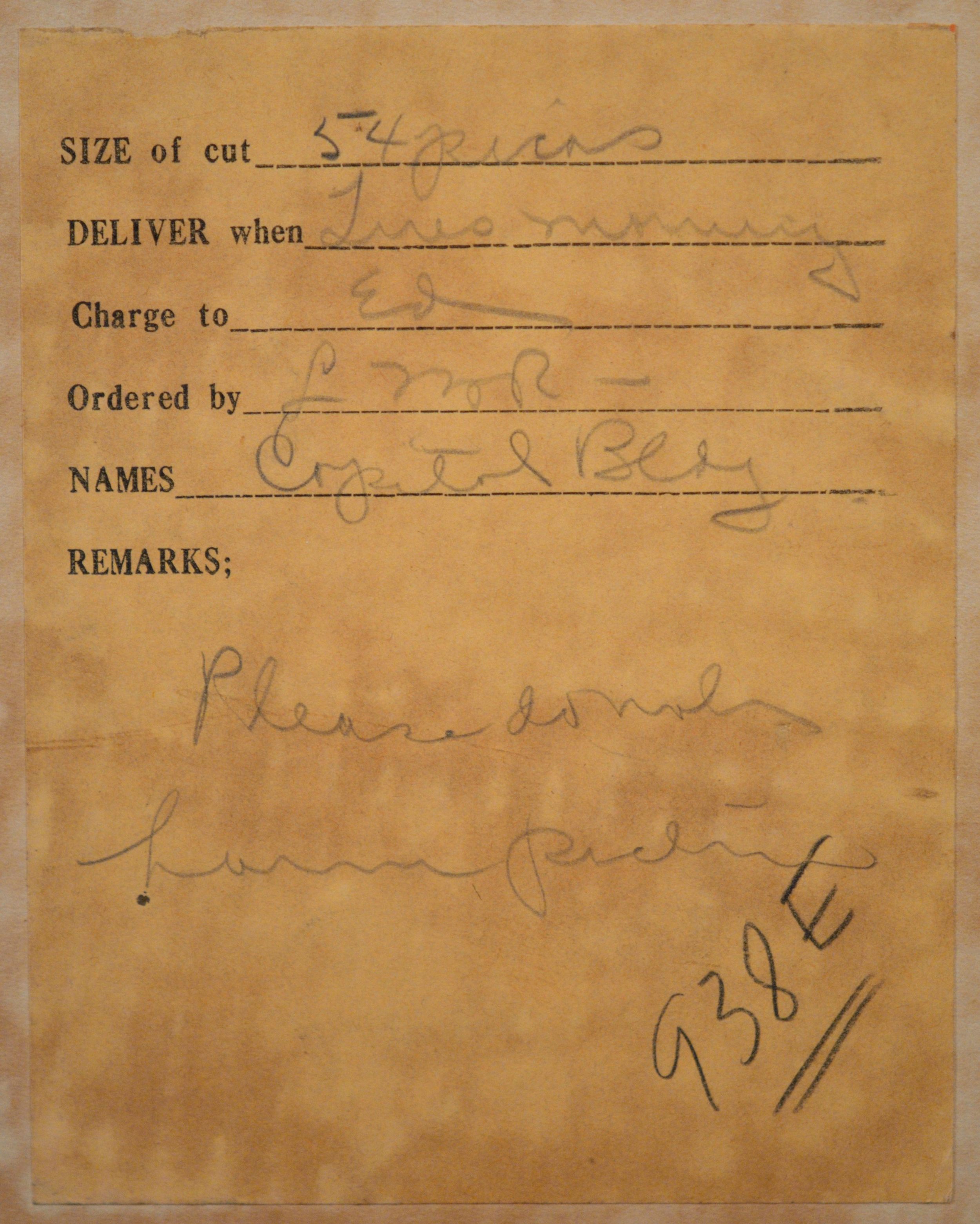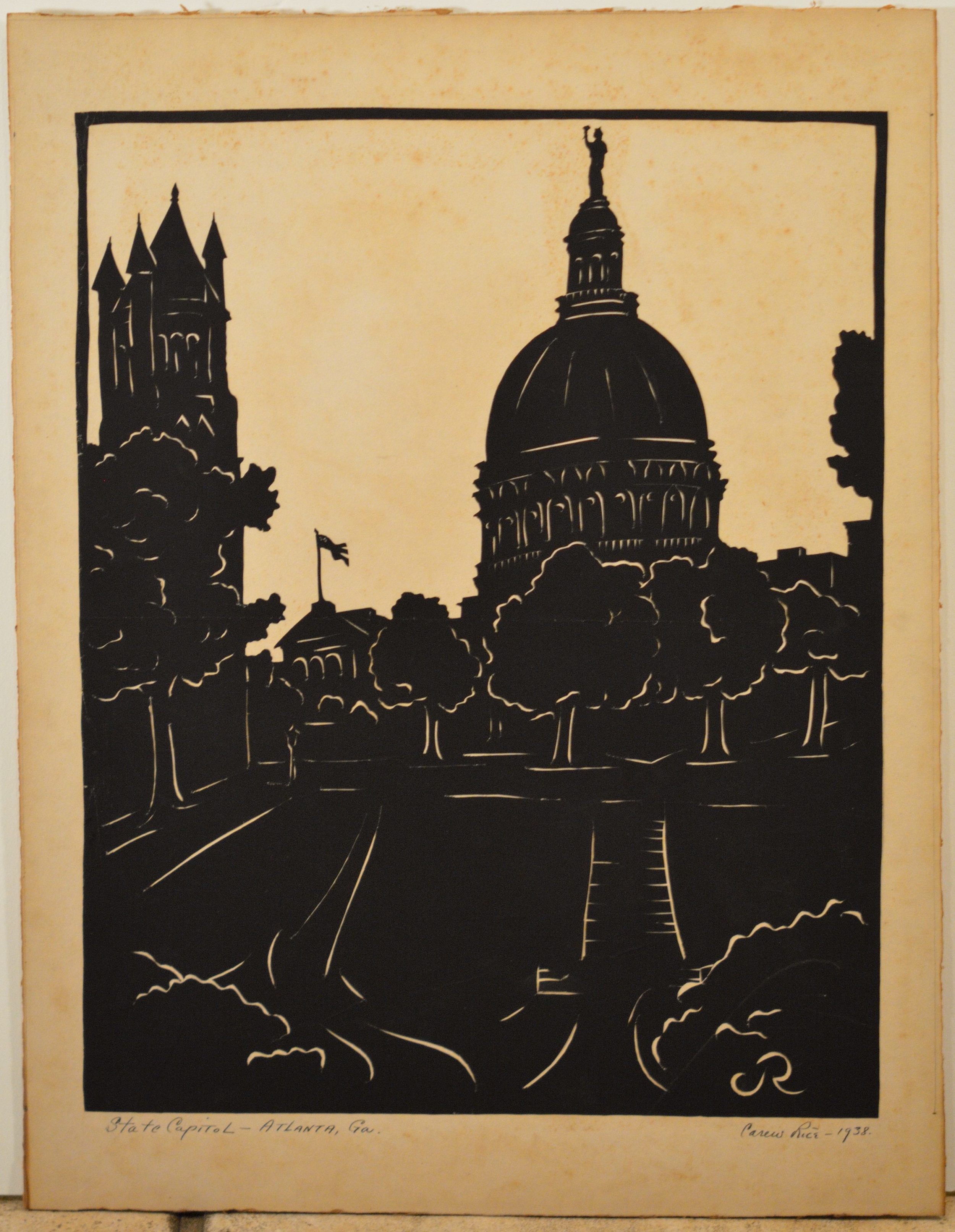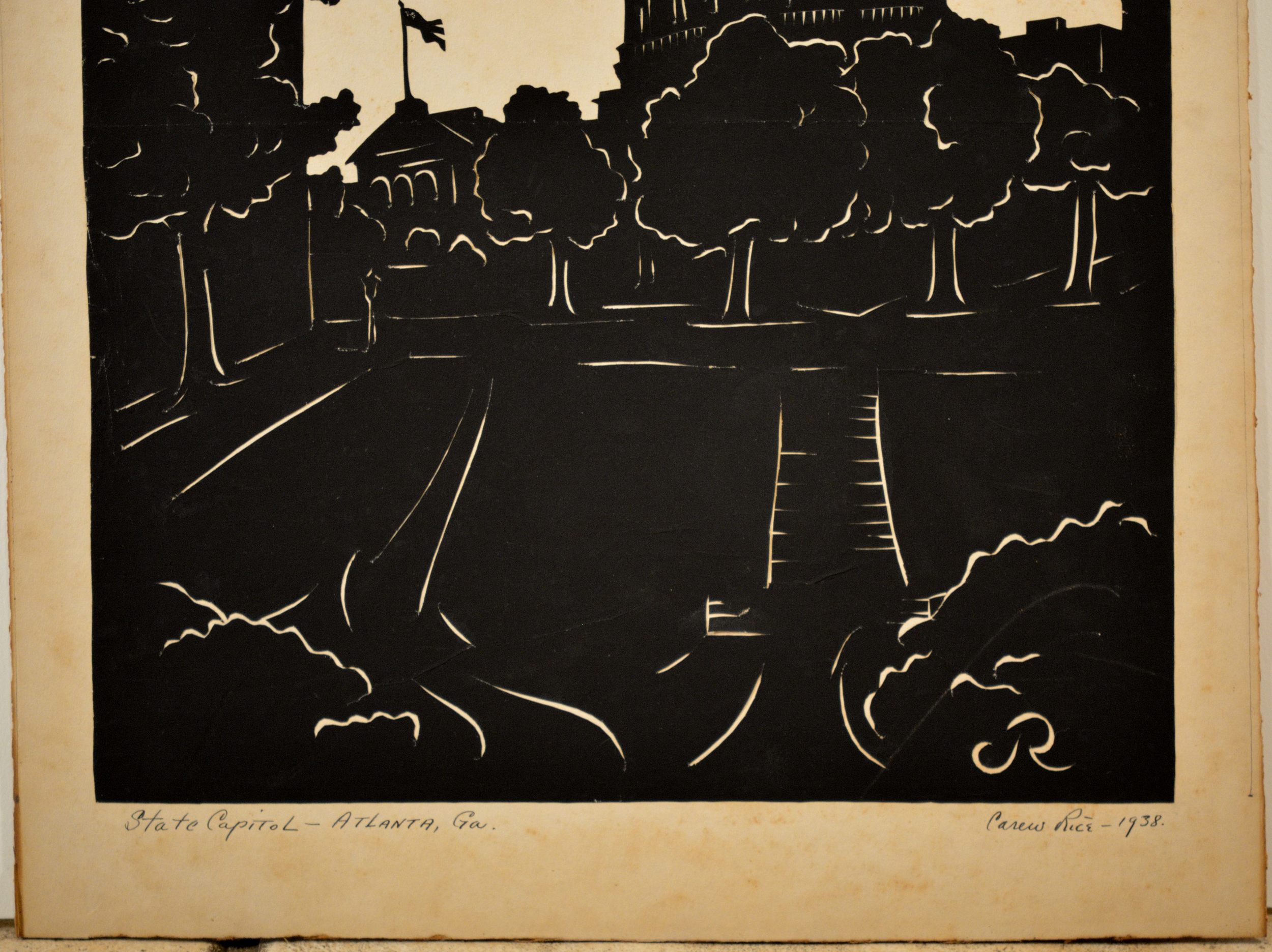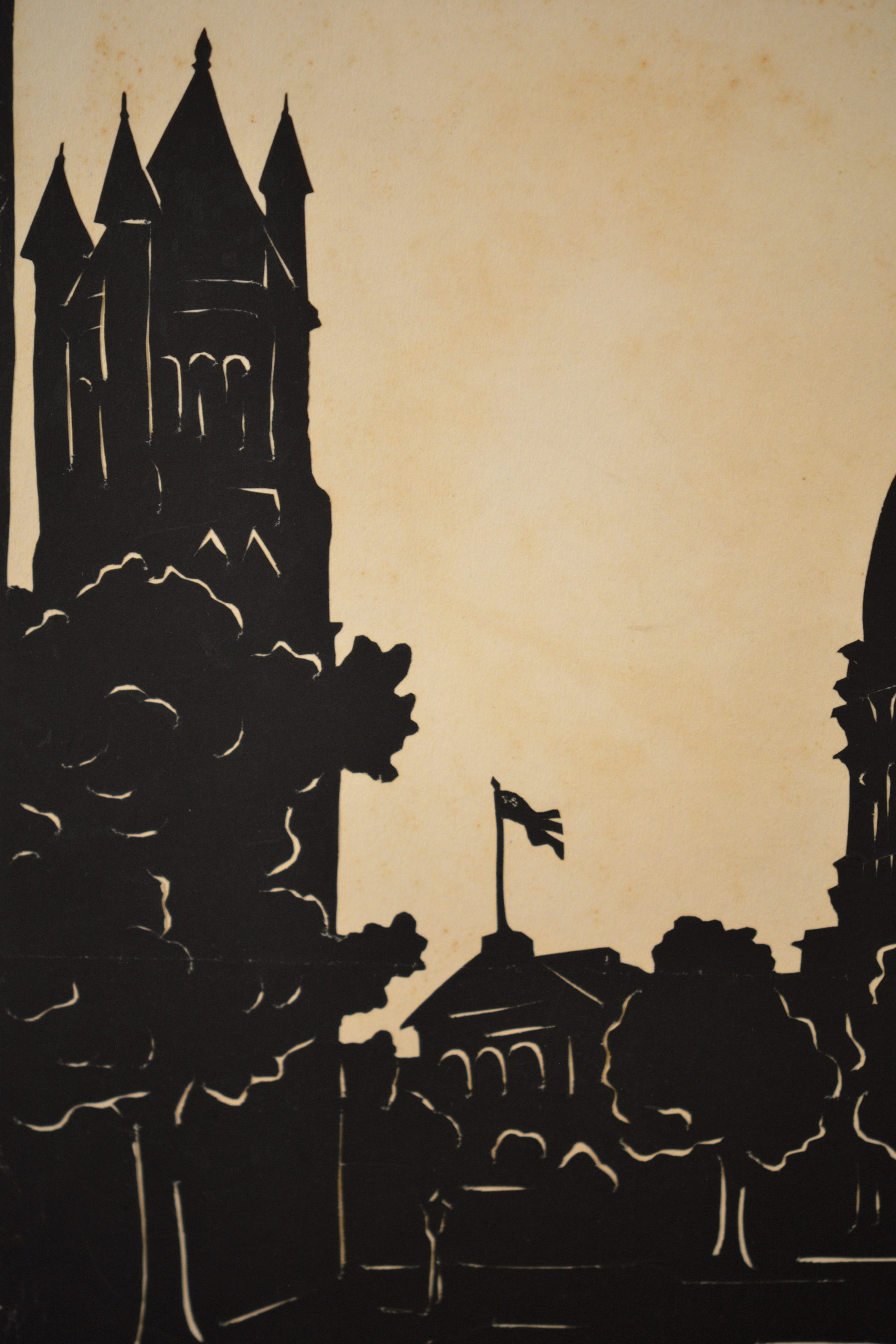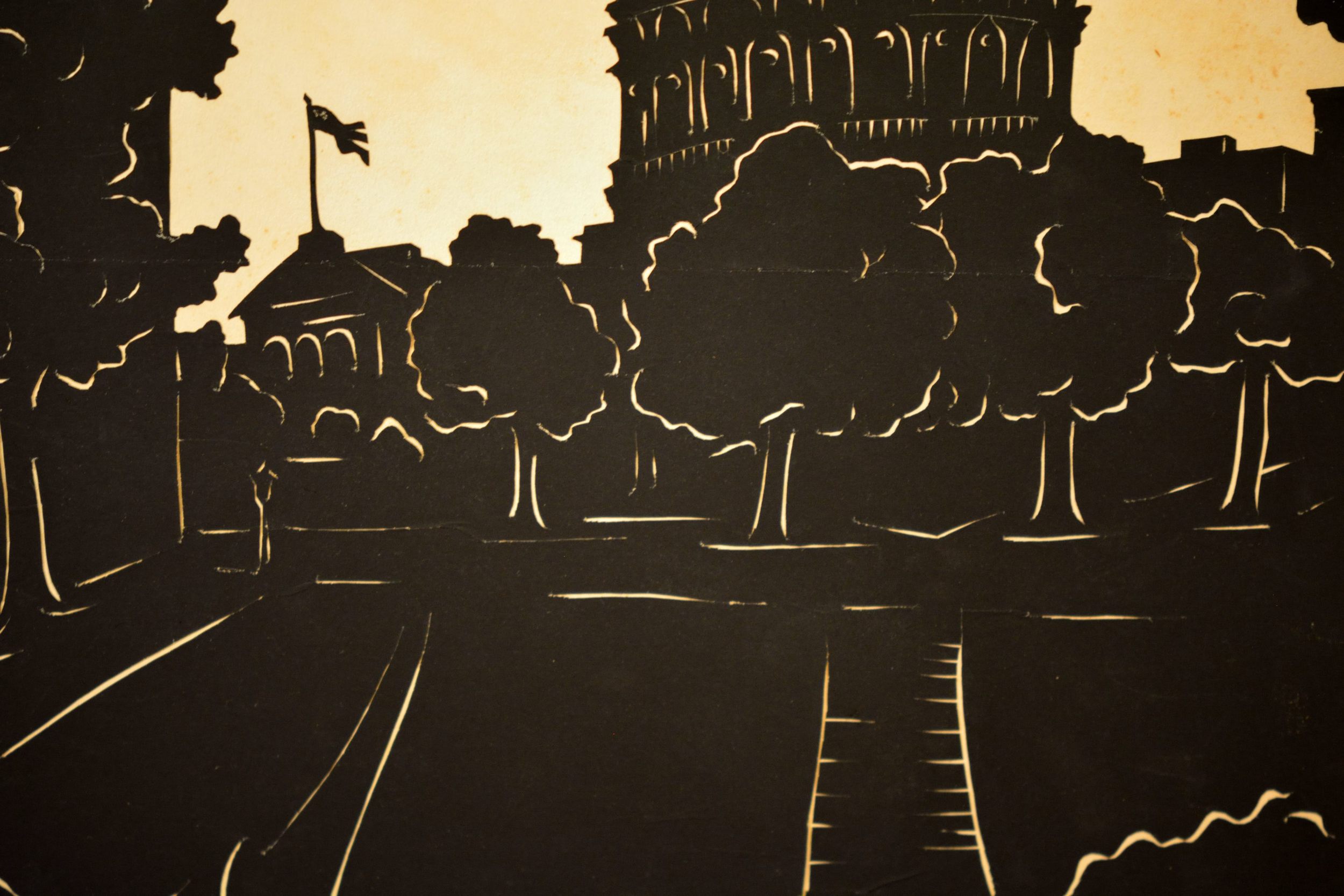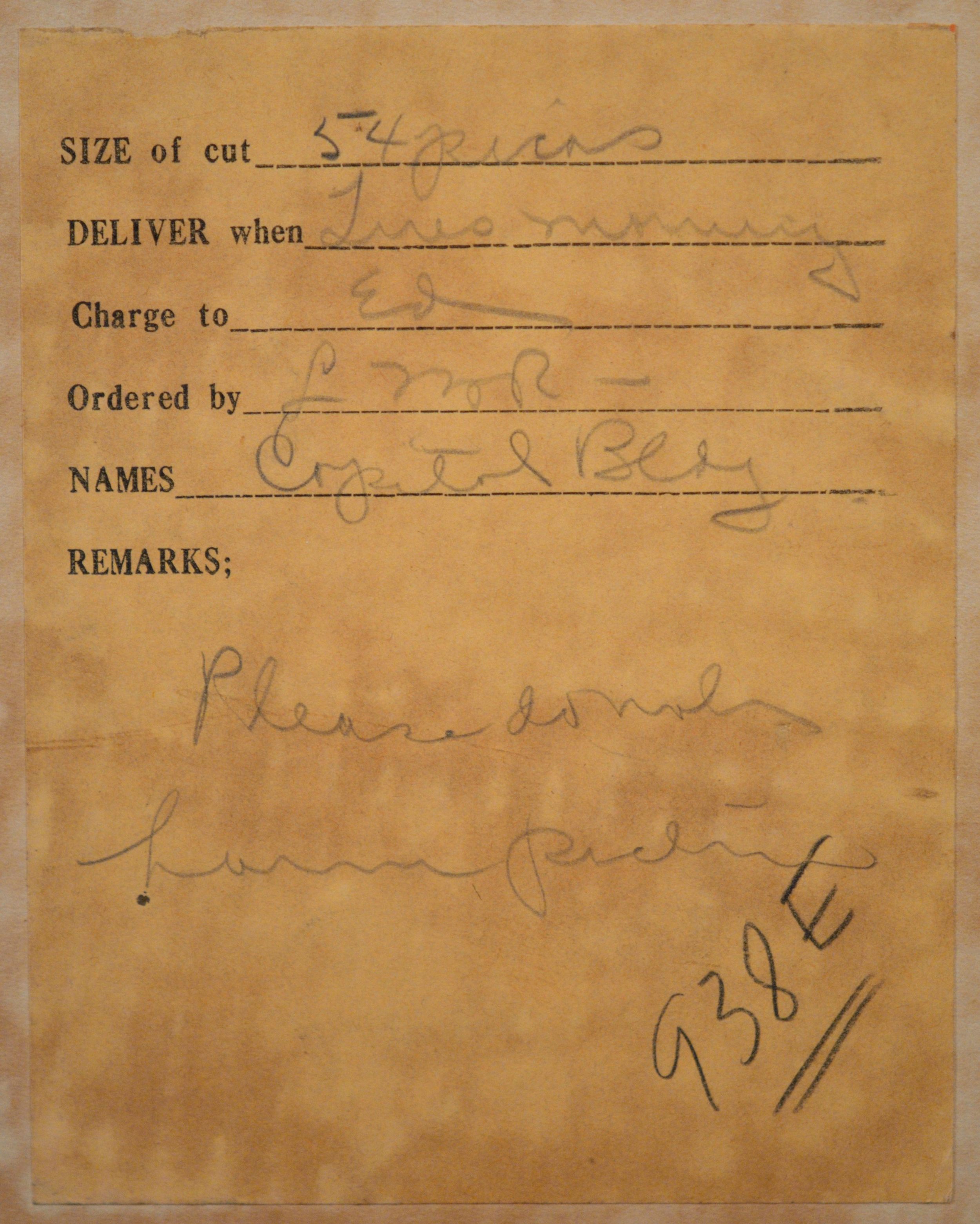 sold out
Carew Rice (1899 - 1971)
Carew Rice (1899 - 1971)
"State Capital - Atlanta, Ga."
Hand Cut Black Paper Silhouette
6 x 12 inches
Signed & Titled Low left & righ
"Carew Rice 1938, Georgia State Capital"
1938
Carew Rice was hailed by Poet Carl Sandburg as "America's Greatest Silhouettist". Using sharp scissors and a keen eye, he created a bold style of silhouette cutting previously unseen within his medium. Although Carew's subjects varied widely, his depictions of the deep South best defined his style. His hauntingly beautiful landscapes of Southern life and lands are sought after by collectors worldwide Through his refined technique and almost limitless range of subjects, Carew Rice claimed his place as America's Modern Master of Silhouette Art. (Biography used from Clay Rice Gallery.com)

This original hand cut silhouette depicting the state capital of Georgia is an absolute gem from such a unique and beloved American artist. With such a unique medium as this Rice was the master of this short lived medium. His originals are exceedingly rare to come by as their are held close by collectors and in museums. The total dimensions measure 6 x 12 inches and while it is in very good condition the white board the silhouette is mounted too does have foxing. This could easily be treated and restored. As noted on the reverse, this was a commissioned piece, after contacting Carew's grandson who still practices the same medium this is the only original depicting this image he has ever seen.
Like always please feel free to contact us directly at inquire@henningfineart.com below if you have any questions.