Janet Monafo (1940 - )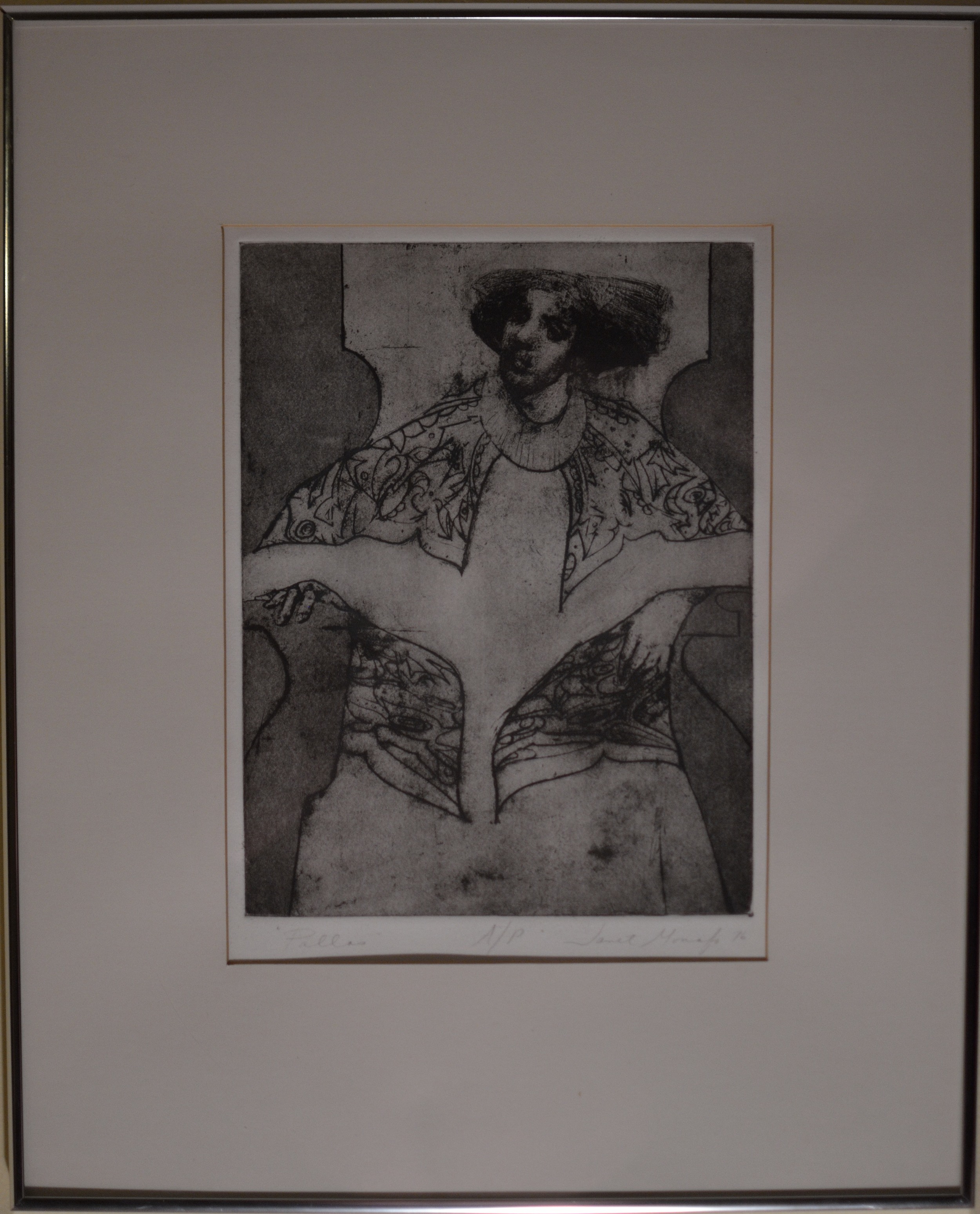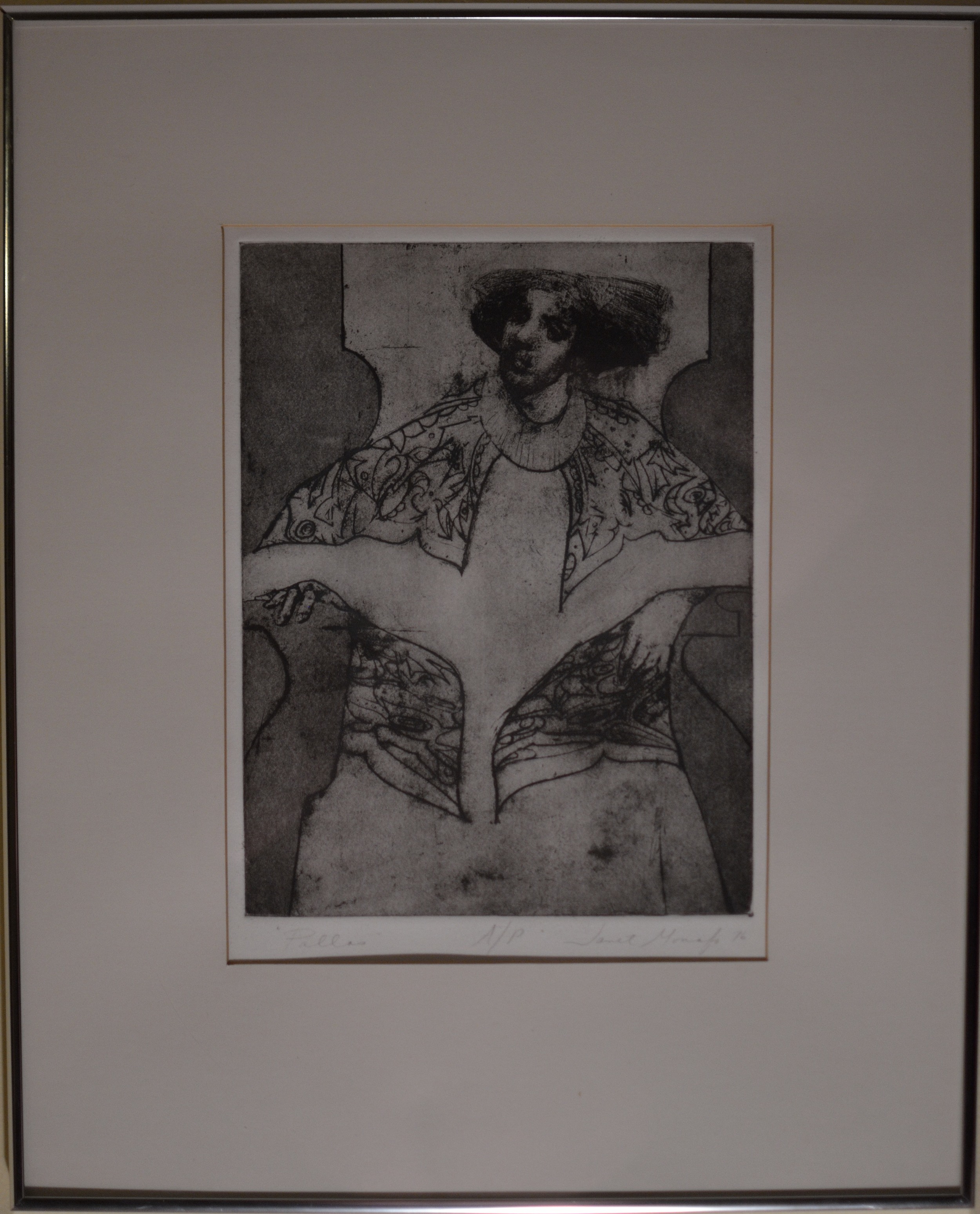 Janet Monafo (1940 - )
Janet Monafo (1940 - )
"Pallas"
Etching, Artist Proof
11 3/4 x 8 3/4 inches
Signed bottom right: Janet Monafo
1976
Janet Monafo is a Massachusetts native who has creating stunning paintings and prints that have created nationwide recognition for her pieces. Born in 1940 and being heavily trained with Margaret Fitzhugh Browne at Fenway Studios, she won grants from the National Endowment of the Arts, National Academy of Design and the Adolf and Esther Gottlieb Foundation. She is a member of the Pastel Society of America's Hall of Fame which is a notable position held by other renown artist such as Mary Cassat and William Merritt. Monafo says "I'm most interested in the relationship of colors, the relationship of shapes, and the relationship of textures, and how they all contribute to the order of the whole composition."
"Pallas" is a wonderful original etching (artist proof) from Janet Monafo depicting a woman in a intricately designed piece of clothing. Her pastel paintings are what has brought her to fame and recognition in the United States but her prints are still evidence to her creativity and ability to design wonderful compositions. This etching is in mint condition and in the original frame matted and ready to hang.
Like always please feel free to contact us directly at inquire@henningfineart.com below if you have any questions.