Ferdinand Michl (1877 - 1951)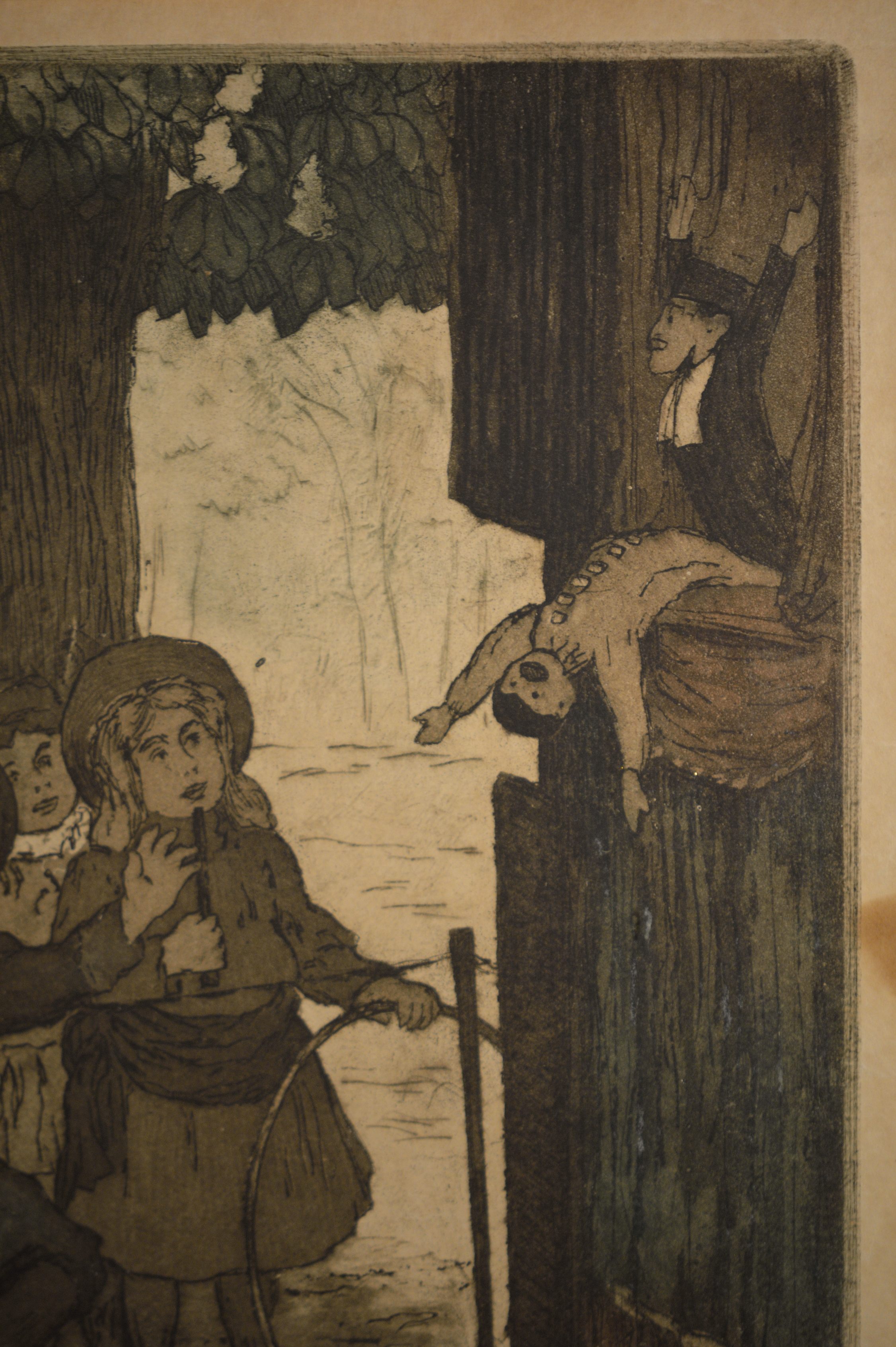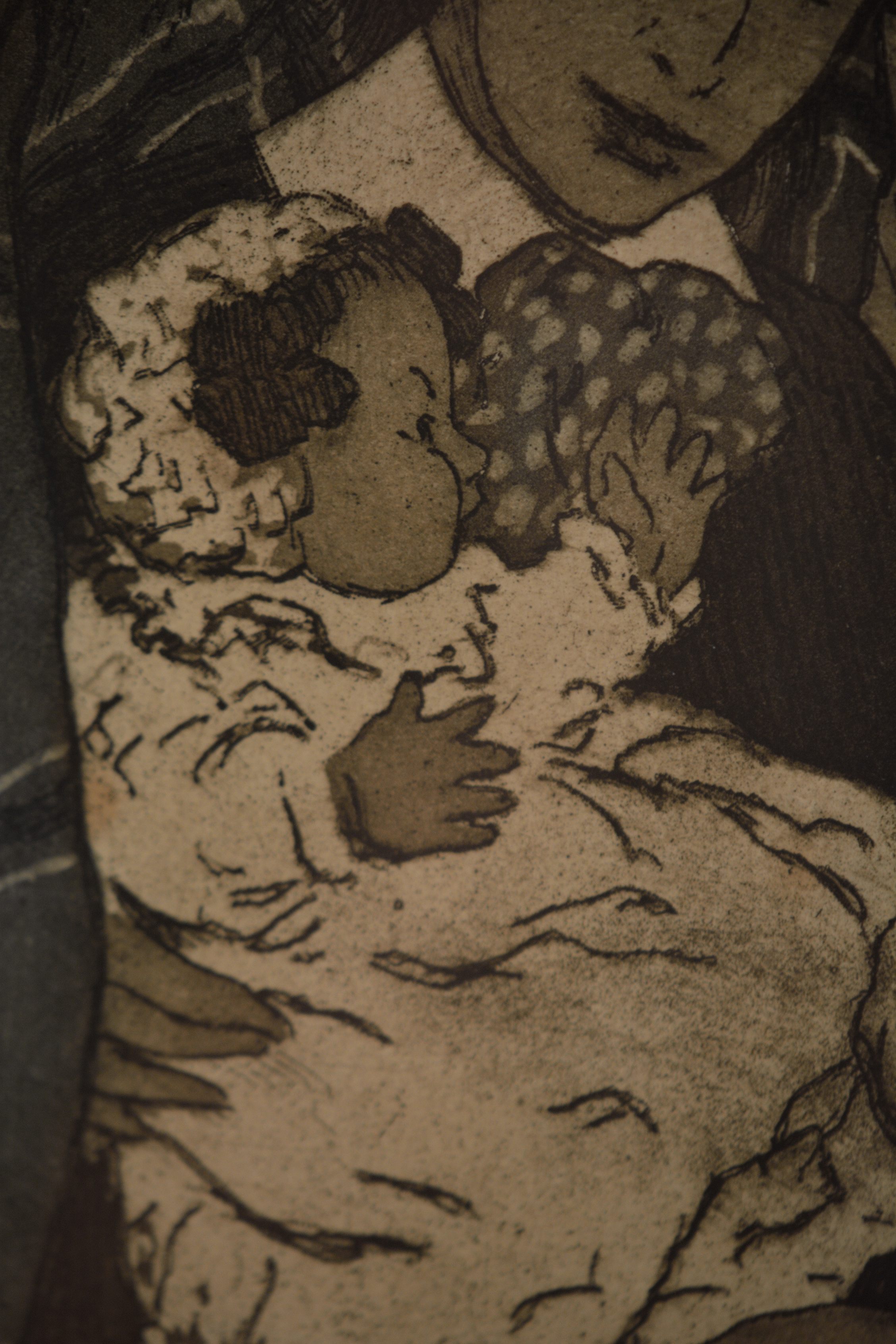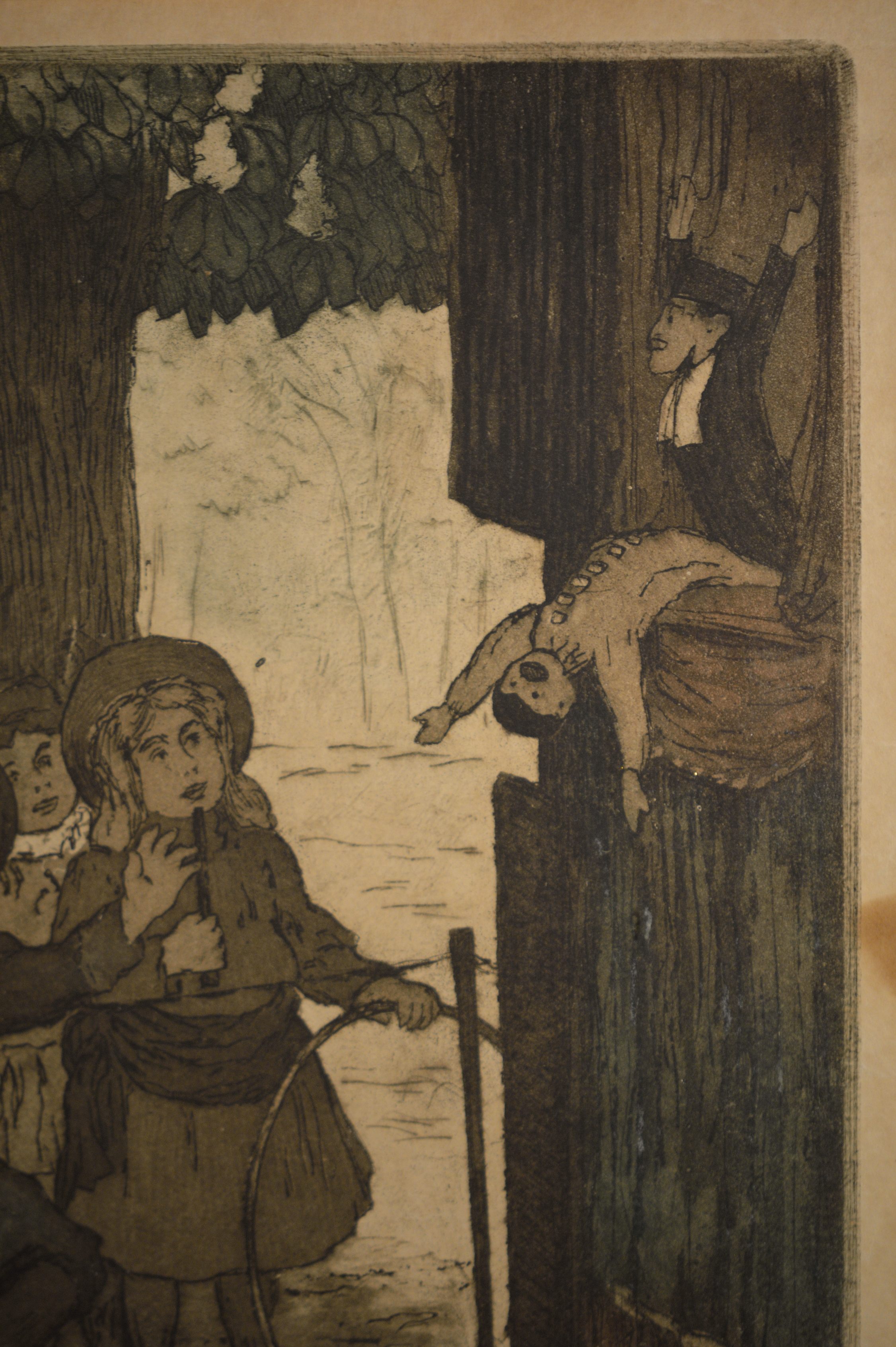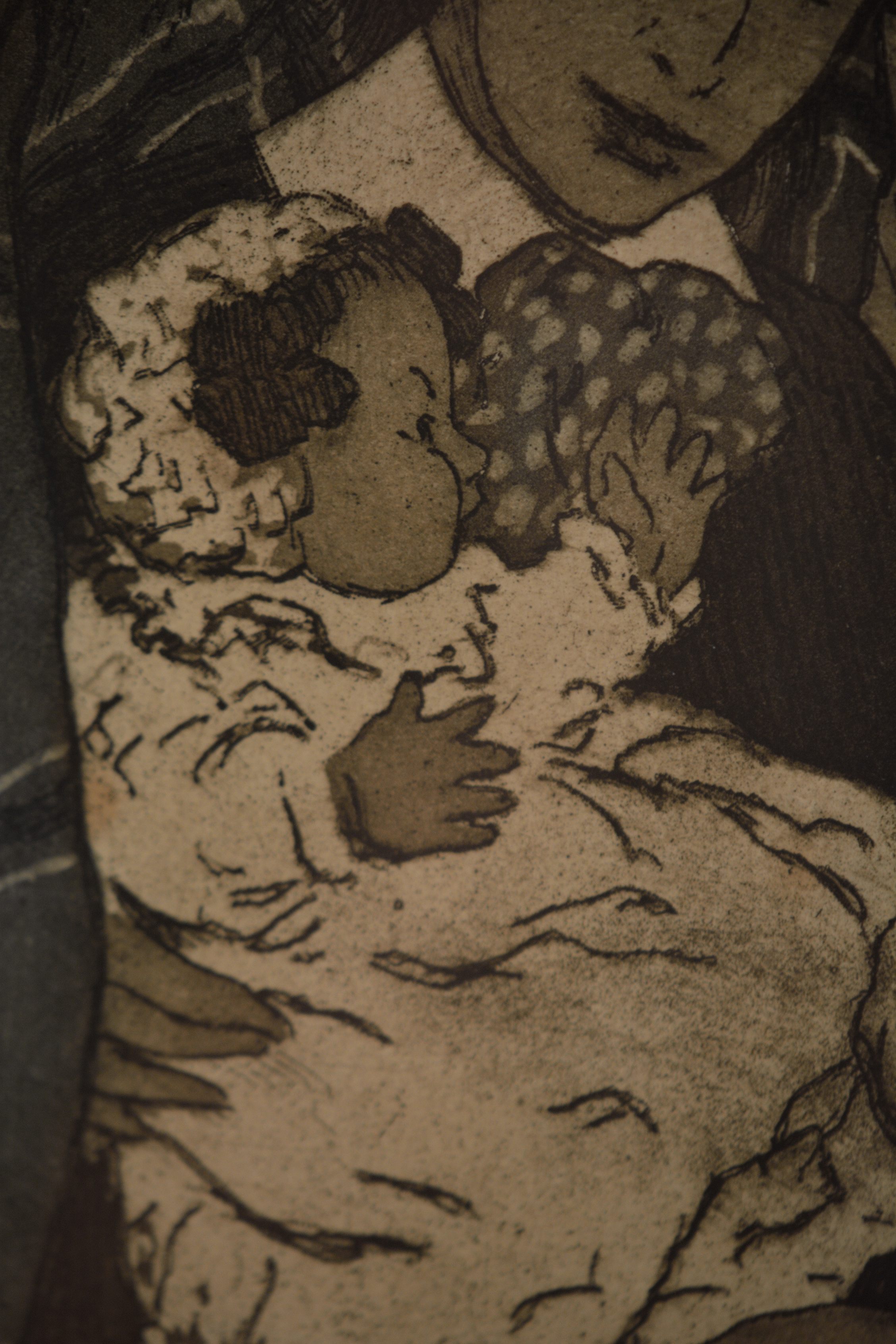 sold out
Ferdinand Michl (1877 - 1951)
Ferdinand Michl (1877 - 1951)
"Puppet Theatre"
Colored Aquatint Engraving
16 x 13.5 inches (plate mark)
Signed: "Ferdinand Michl" (low right"
1907

Up for sale is a absolutely wonderful colored aquatint engraving entitled "Puppet Theatre" by the listed but rare Ferdinand Michl, a listed Austrian artist who lived from 1877 - 1951. This is signed in the lower right hand corner and in overall excellent condition besides a slight toning of the print due to it not being framed with acid free materials. The print is in mint condition with zero areas of damage or scratches within the image and the plate mark measures approximately 16 x 13.5 inches while the original black and gold wood frame measures 23.5 x 21 inches.

The subject matter of this beautiful print is fascinating and interesting. To see the type of entertainment that so en-captured the many kids attention in this with two puppets is just a glimpse back in time. The detail in the print are exquisite with all the separate kids especially with the main individual in the center, the mother and small daughter. If you have any questions regarding this please feel free to ask prior to purchasing, thanks for looking and good luck!
Like always please feel free to contact us directly at inquire@henningfineart.com below if you have any questions.