Ingeborg Andreasen - Lindgorg (1875 - 1950)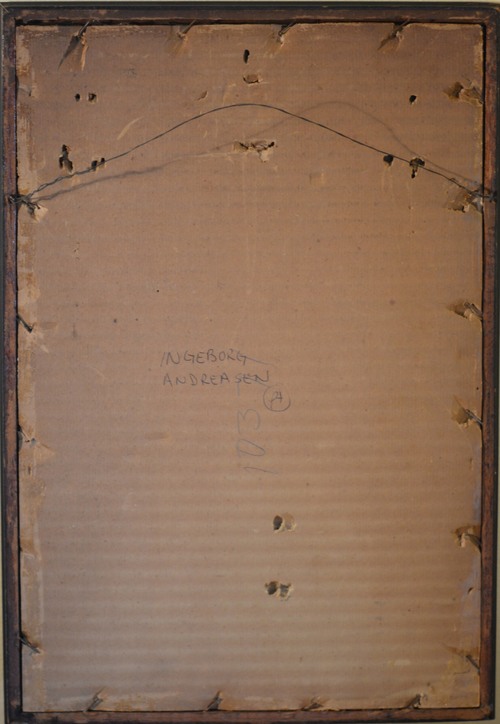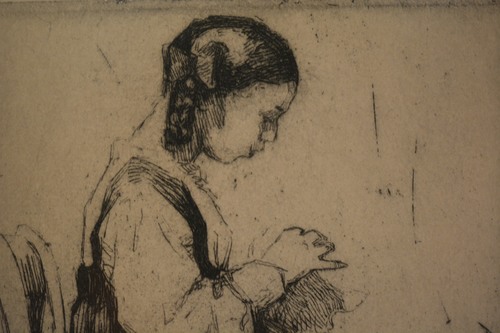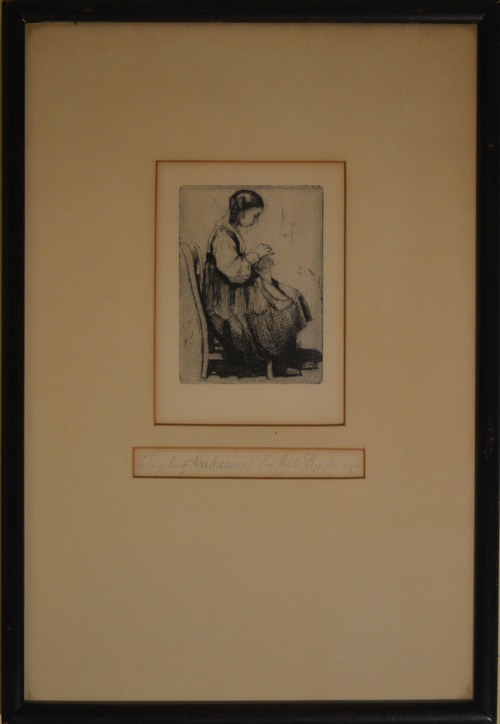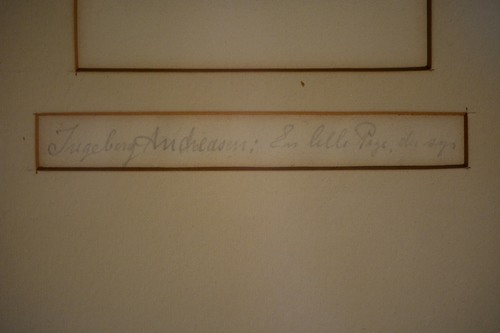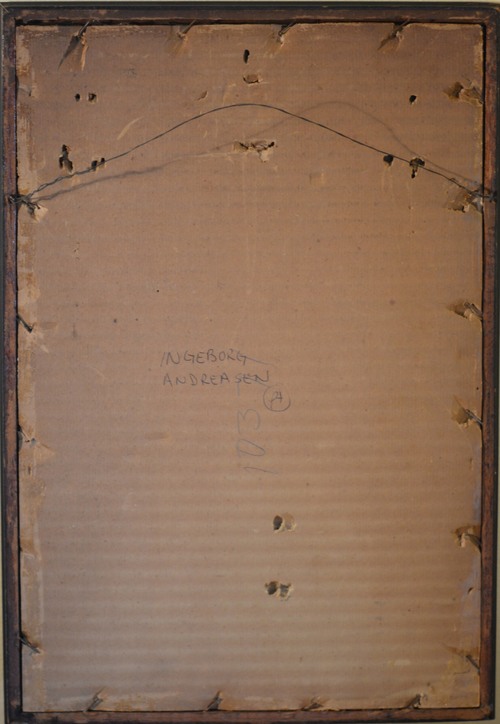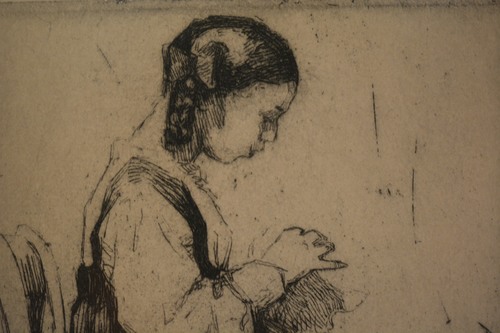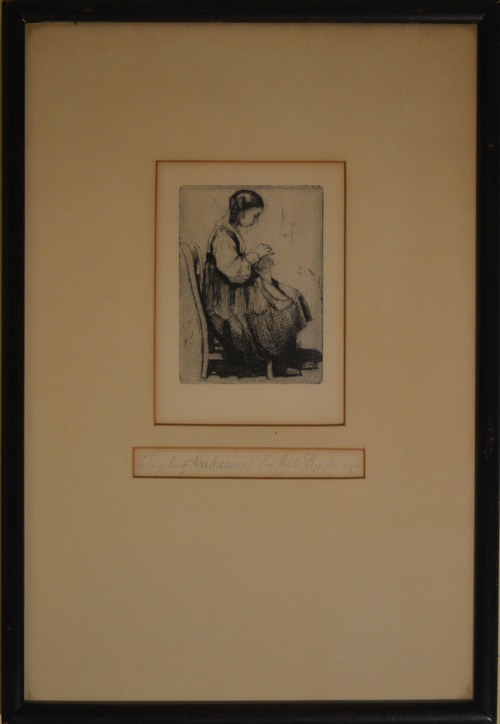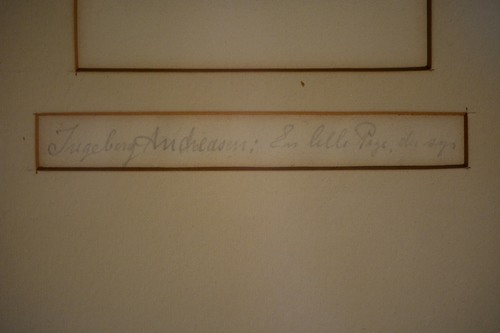 Ingeborg Andreasen - Lindgorg (1875 - 1950)
Ingeborg Andreasen - Lindgorg
"Sewing Girl"
Drypoint
5 1/2 x 4 inches
Not artist signed
1935
 
Ingeborg Andreasen - Lindgorg was born in Denmark in 1875 and died in Stockholm in 1950. Little is known about this artists but her works are nearly impossible to come across and dearly held by those who already own one. Ingeborg has three works in the Smithsonian American Art Museum which were gifts from the Chicago Society of Etchers.
This is an absolutely delightful drypoint of a young girl sewing framed and matted in what is believed to be the original frame. She radiates with innocence as she sits sewing probably next to her mother who is out of the viewers direction. The writing in pencil has been inspected and is not from the artist hand. The writing was from a previous owner who wrote her name and small title. Its a beautiful drypoint with slight overall toning and for conservational purposes its recommended getting it re-matted/reframed.
Like always please feel free to contact us directly at inquire@henningfineart.com below if you have any questions.