Tsuchiya Koitsu (1879 - 1949)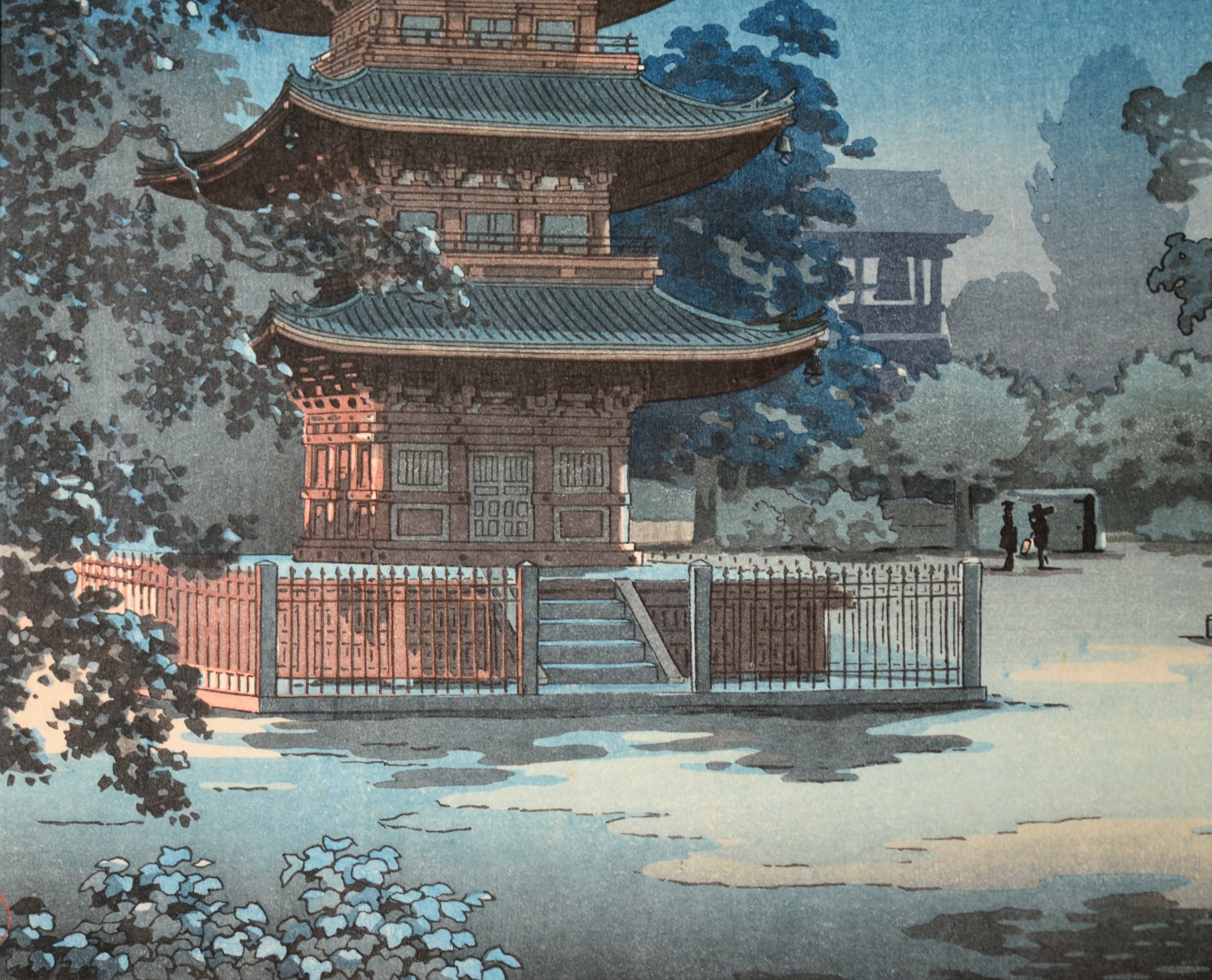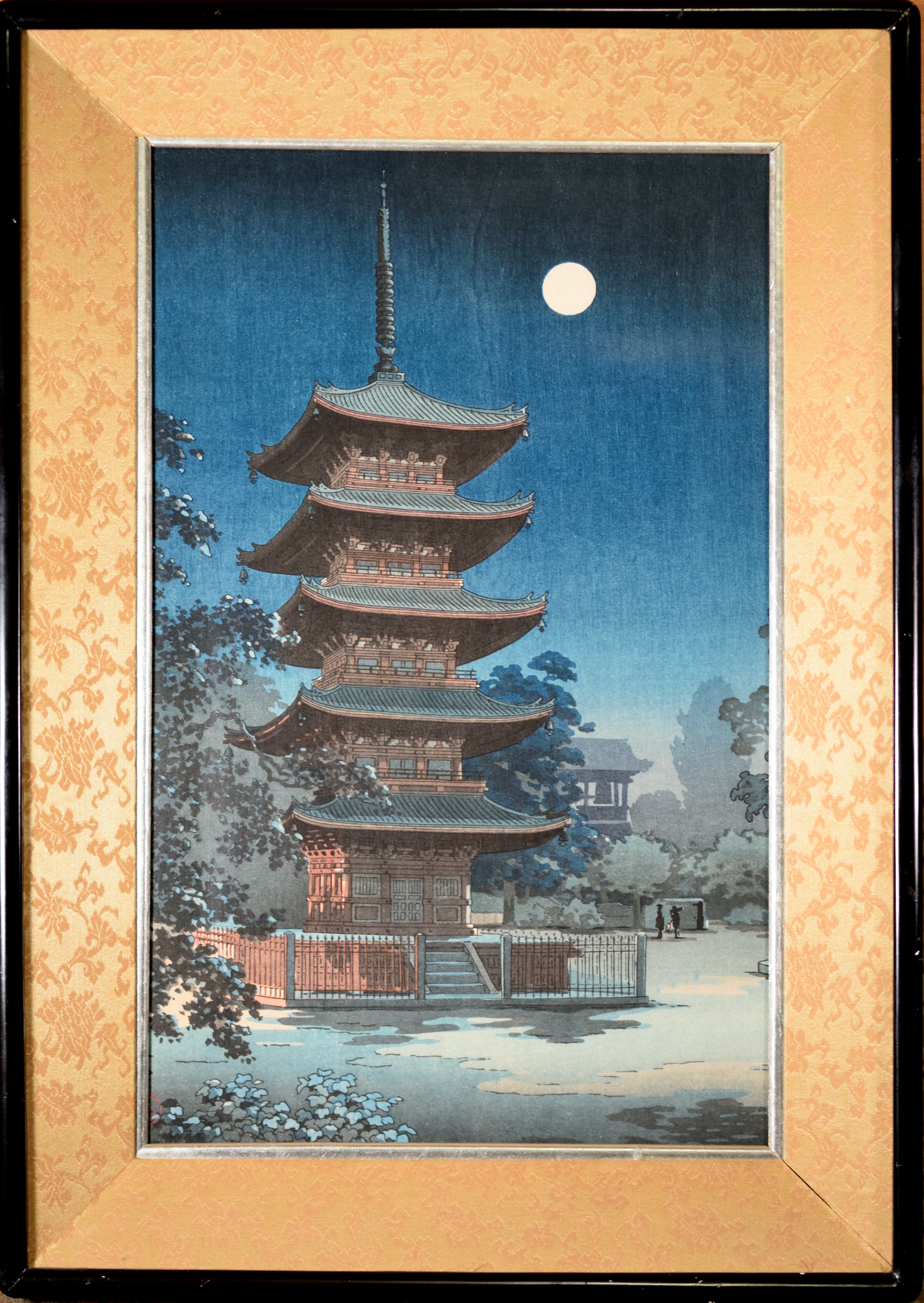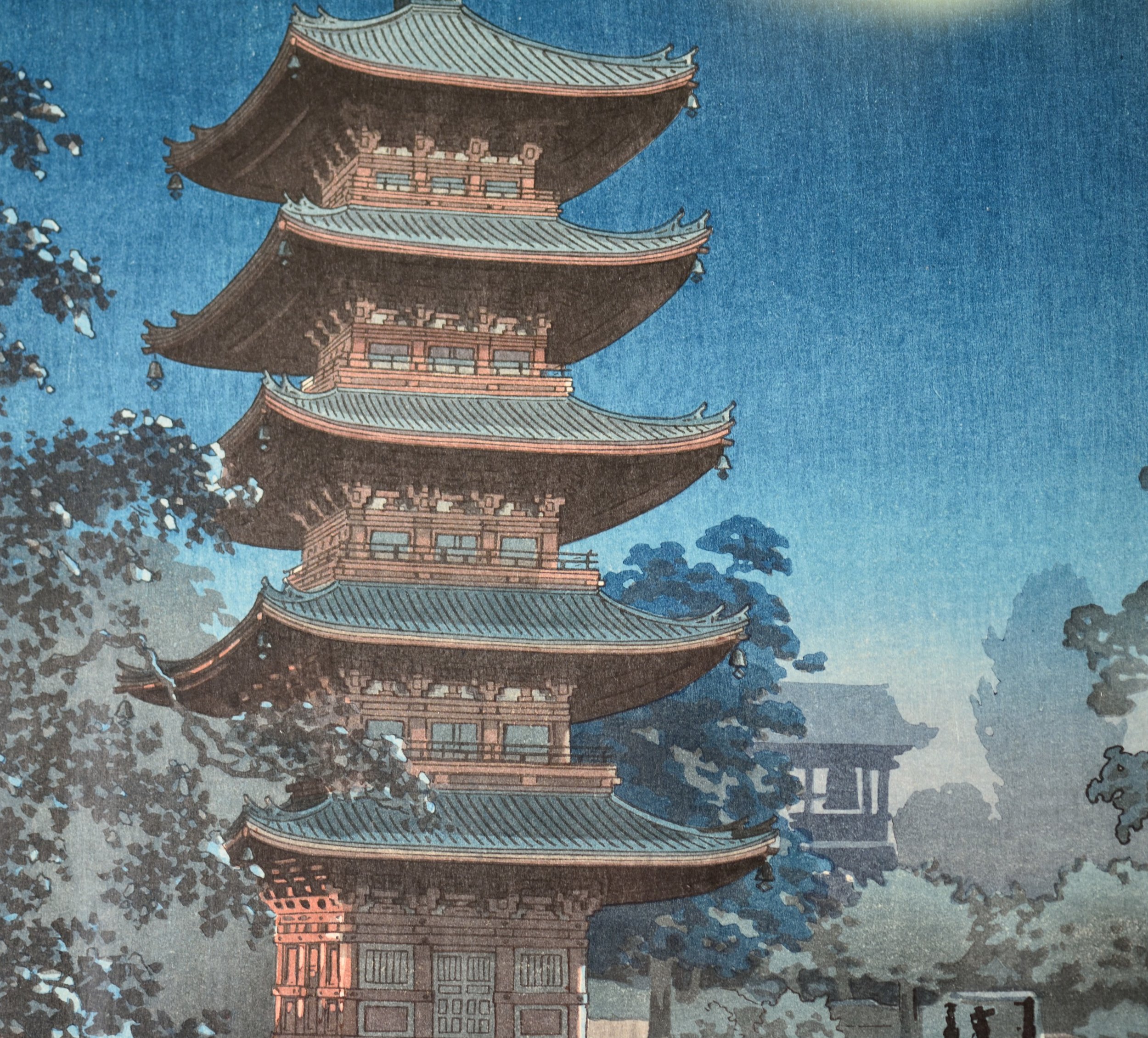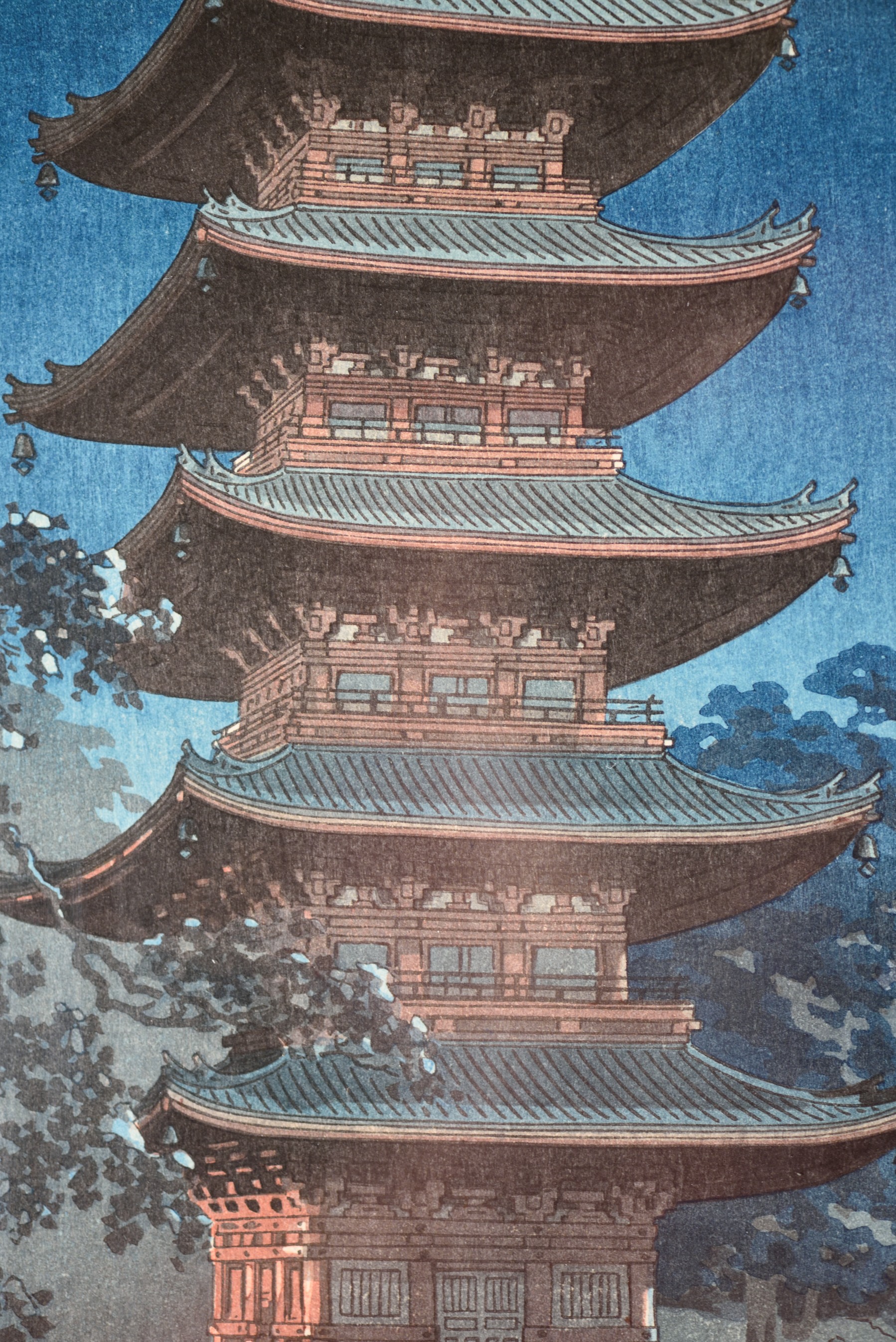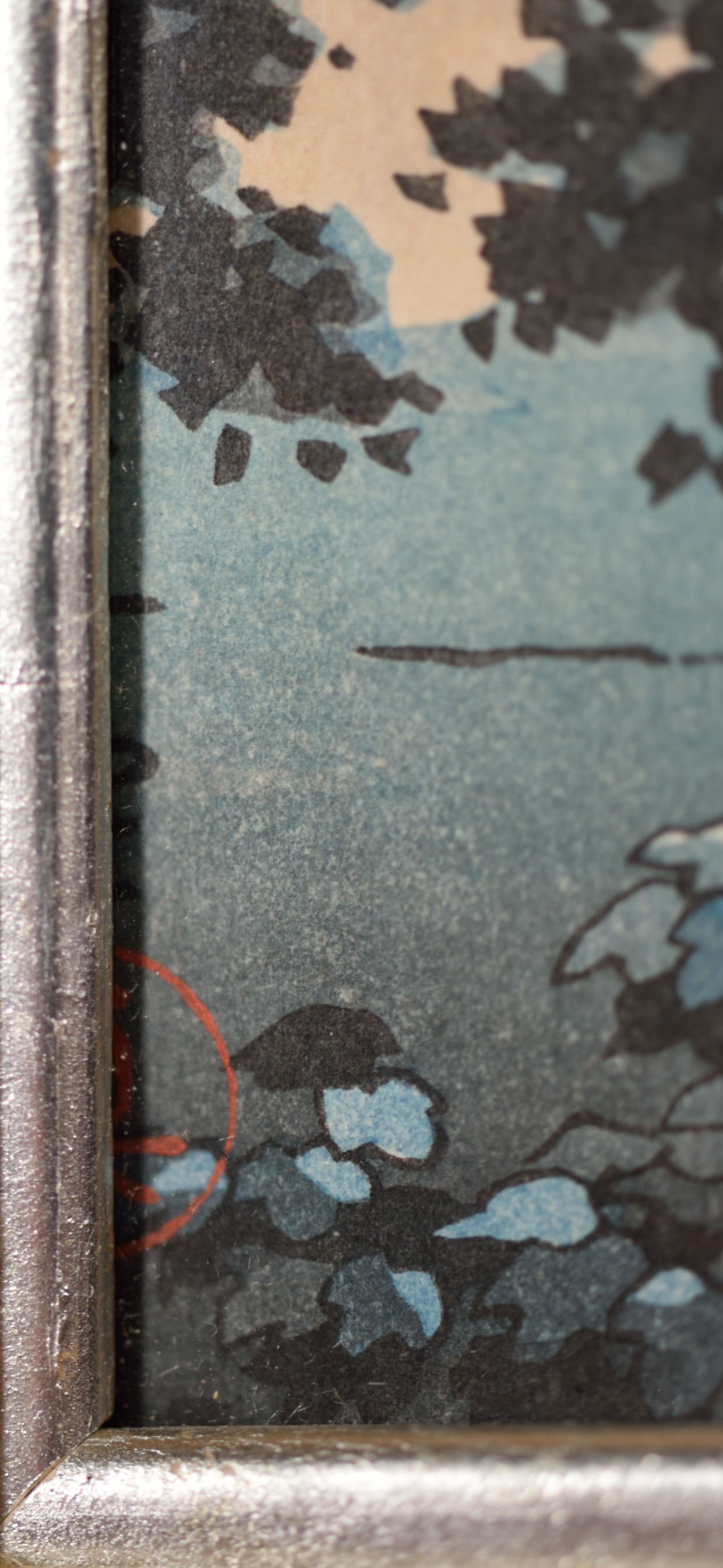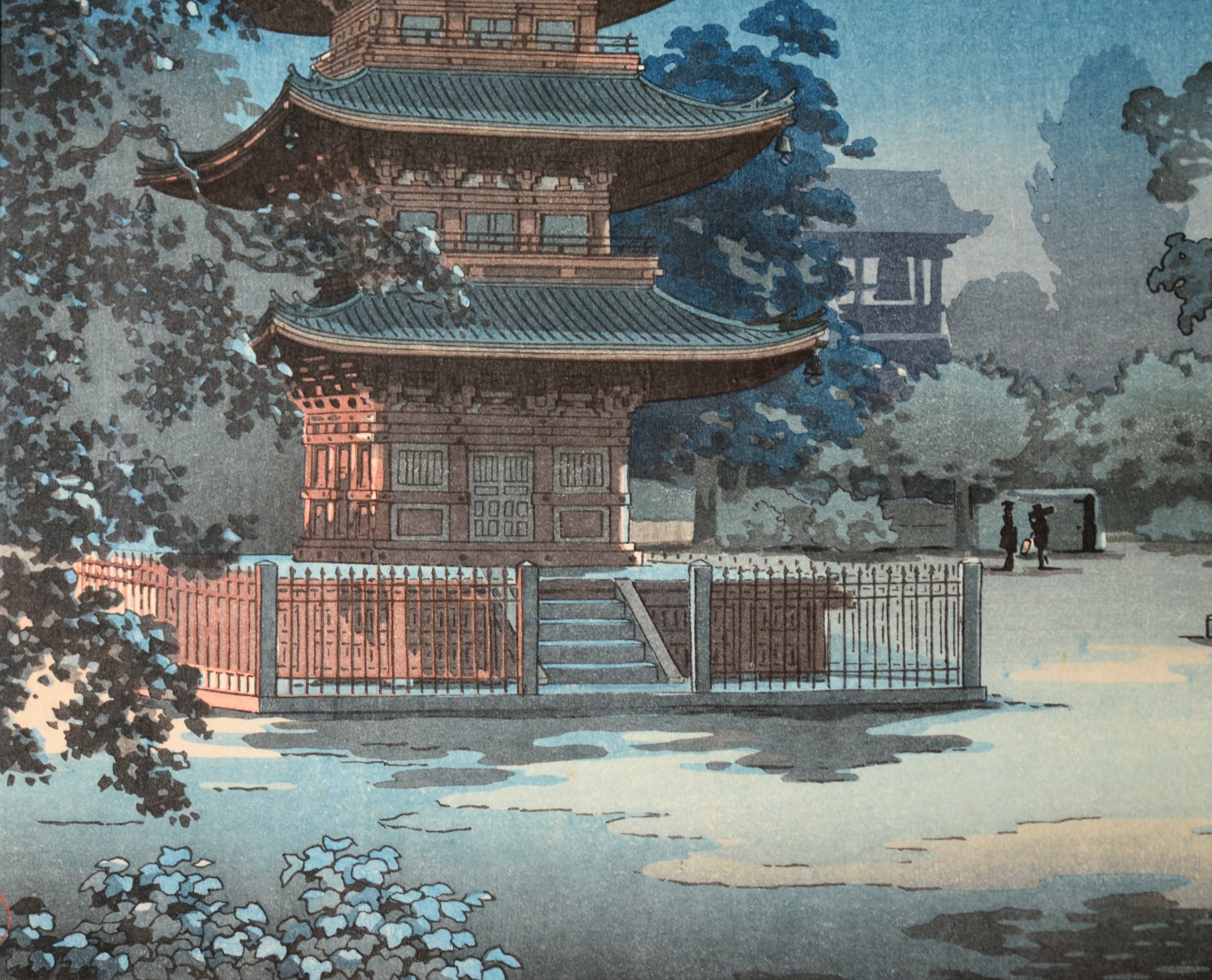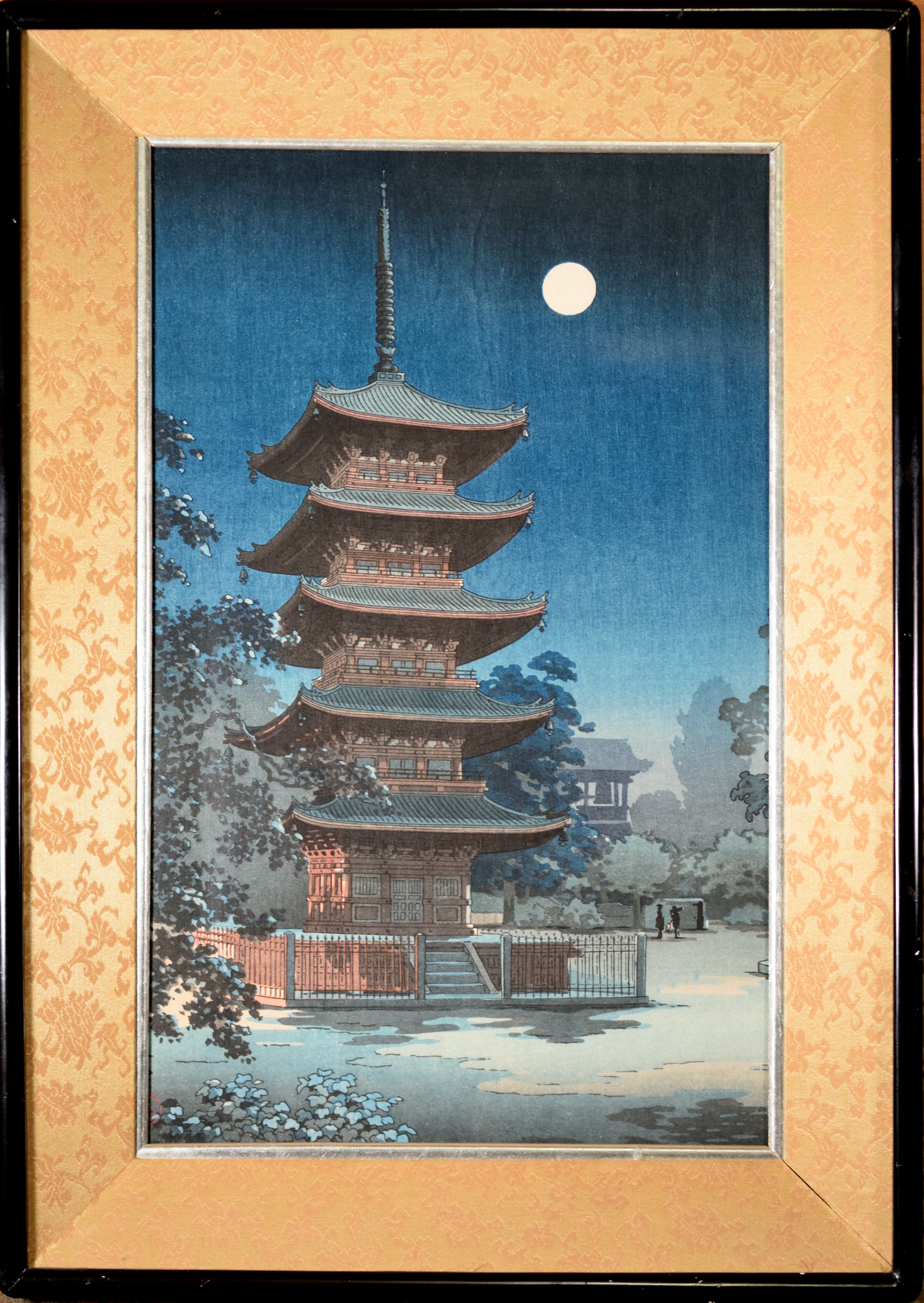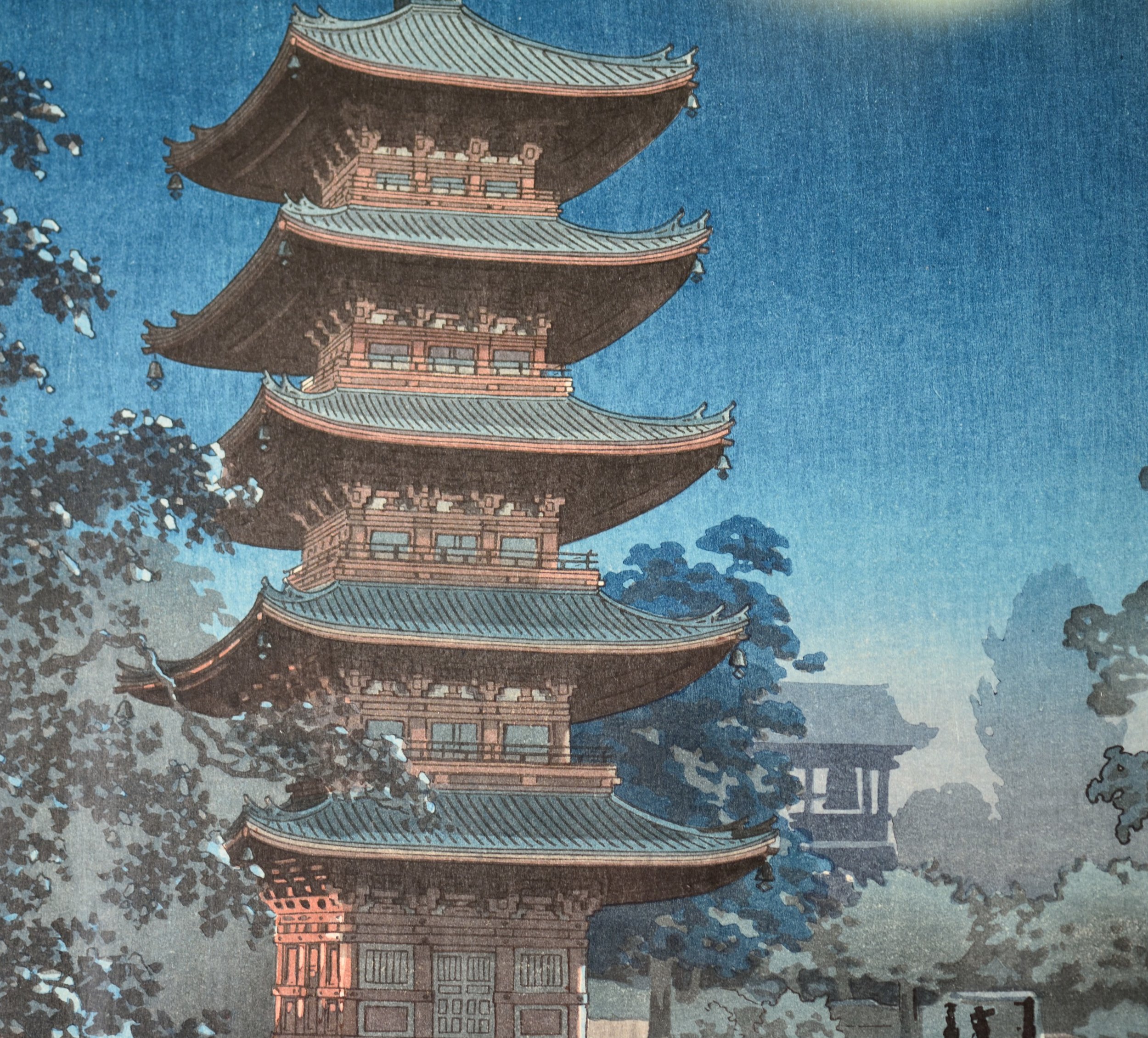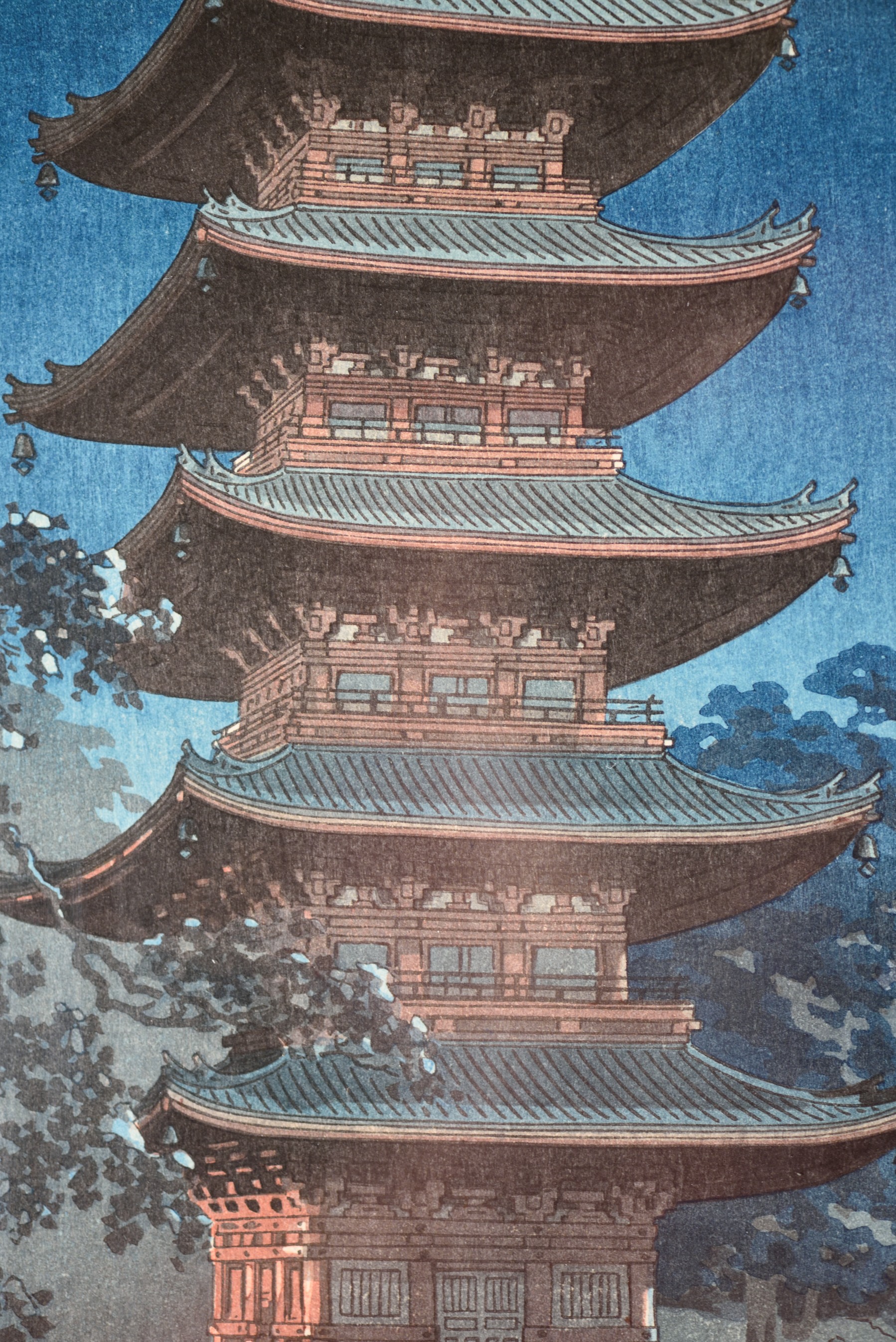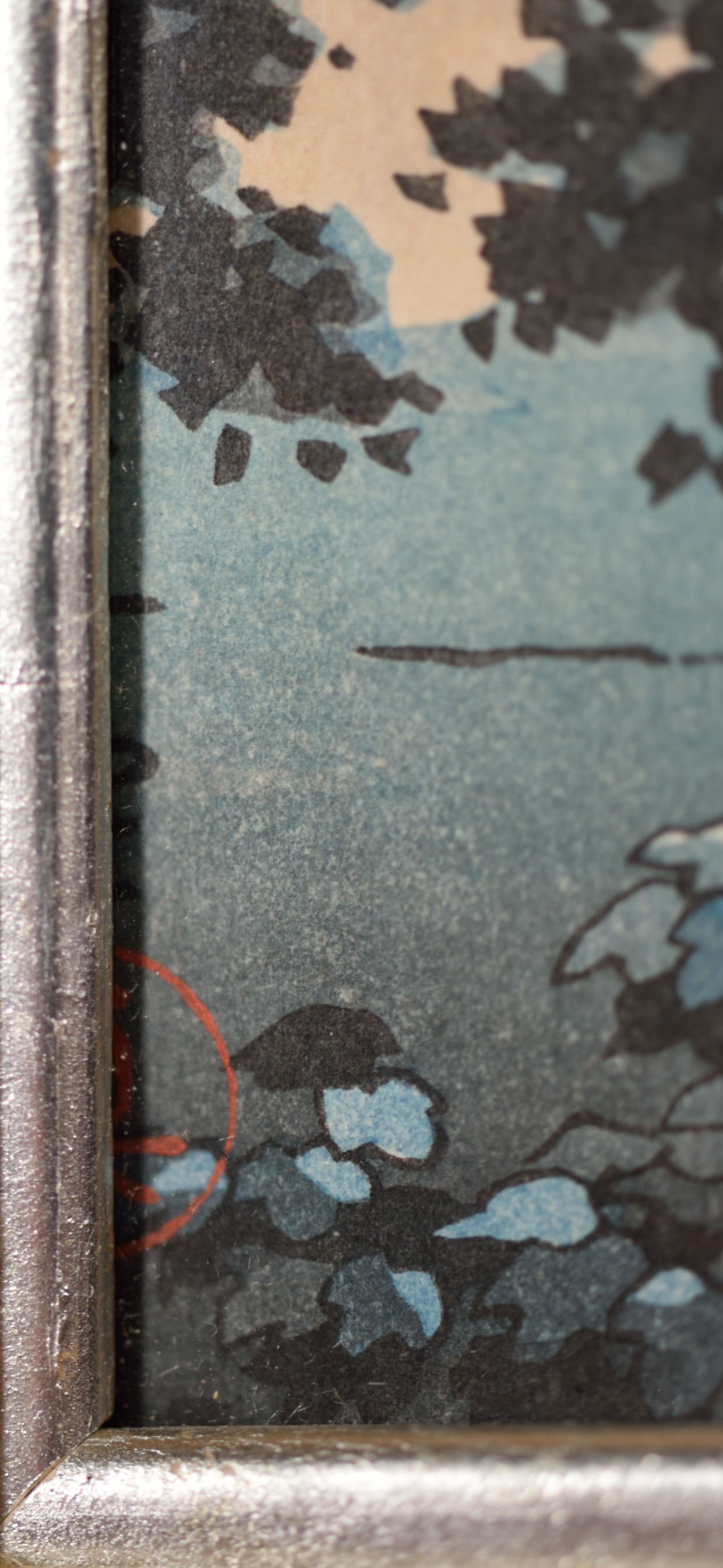 Tsuchiya Koitsu (1879 - 1949)
Tsuchiya Koitsu (1879 - 1949)
"Kinryuzan Temple"
Woodblock Print
13 1/4 x 18 1/2 inches (frame)
9 1/2 x 14 inches (print)
Signed w/ Chop (low left)
1938
This original woodblock entitled "Kinryuzan Temple" by the Japanese artist Tsuchiya Koitsu born 1879 and died in 1949. His first woodblocks depicted war scenes but since his early days had created thousands of images after studying under ukiyo-e master Kiyochika Kobayashi.
This woodblock is in pristine condition having bright colors and no visible damage. The frame it rests in is absolutely beautiful with its interior silk floral pattern border. This is signed in the lower left corner but just is only partially visible as it has been covered by the frame as seen in the last photo provided. While the print appears pristine the frame does have some minor cosmetic blemishes. This is framed and ready to be enjoyed while hanging on your wall and or make a great addition to your collection. This artist is rather arising in the ranks of collected Japanese artists and prices are resulting higher for his works than ever.
This is one of two works that I have available by Koitsu.
Like always please feel free to contact us directly at inquire@henningfineart.com below if you have any questions.