Luigi Kasimir (1881 - 1962)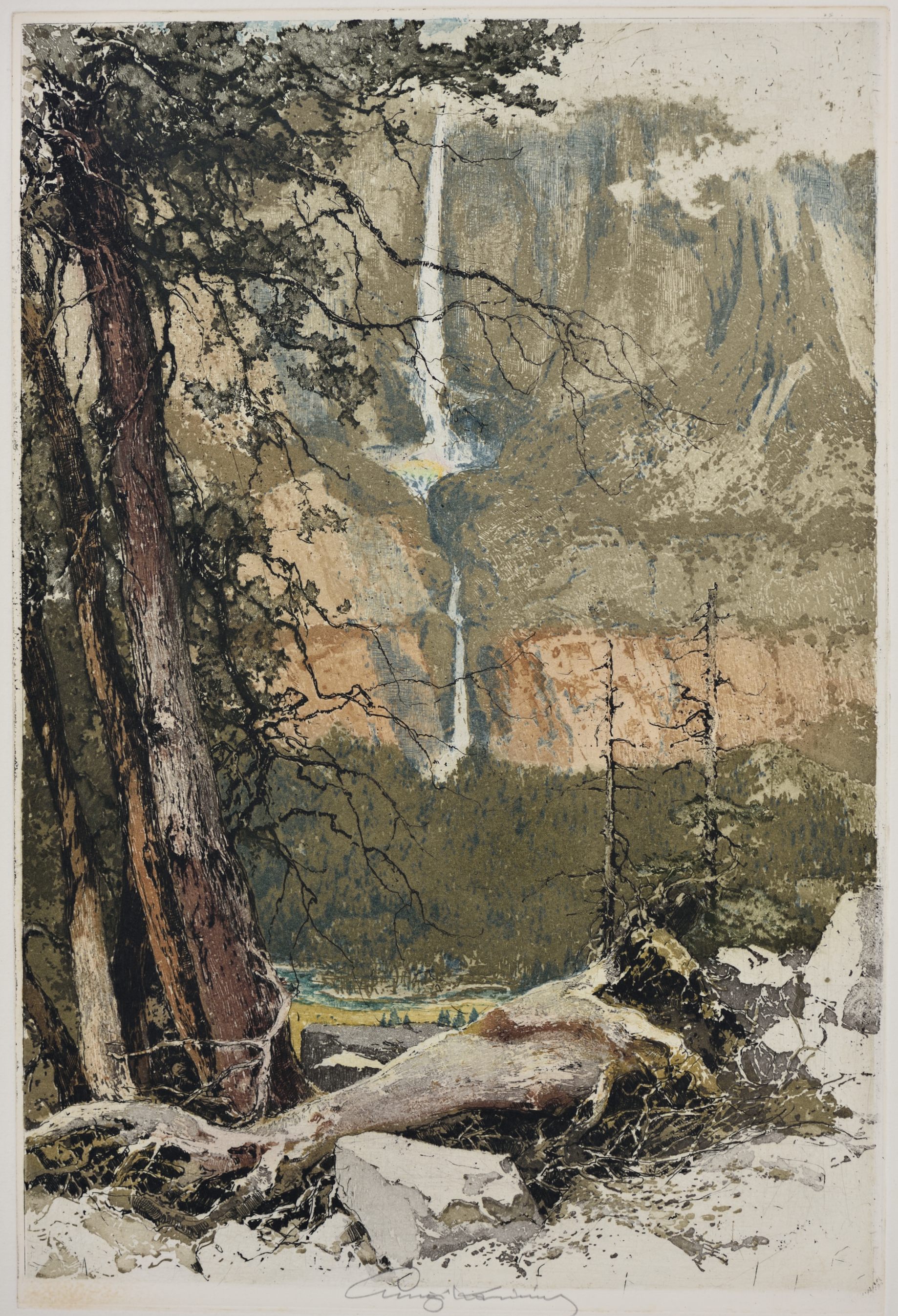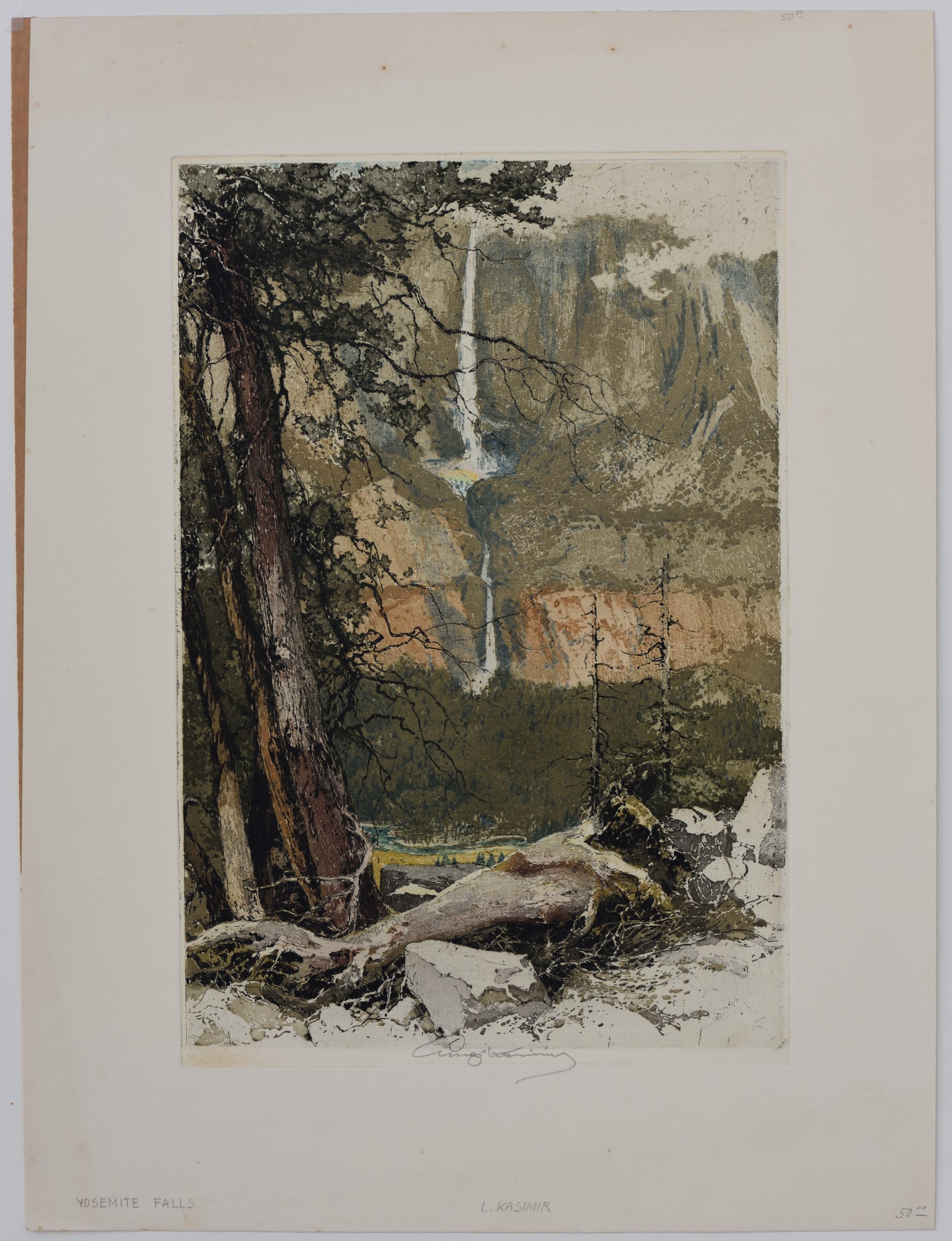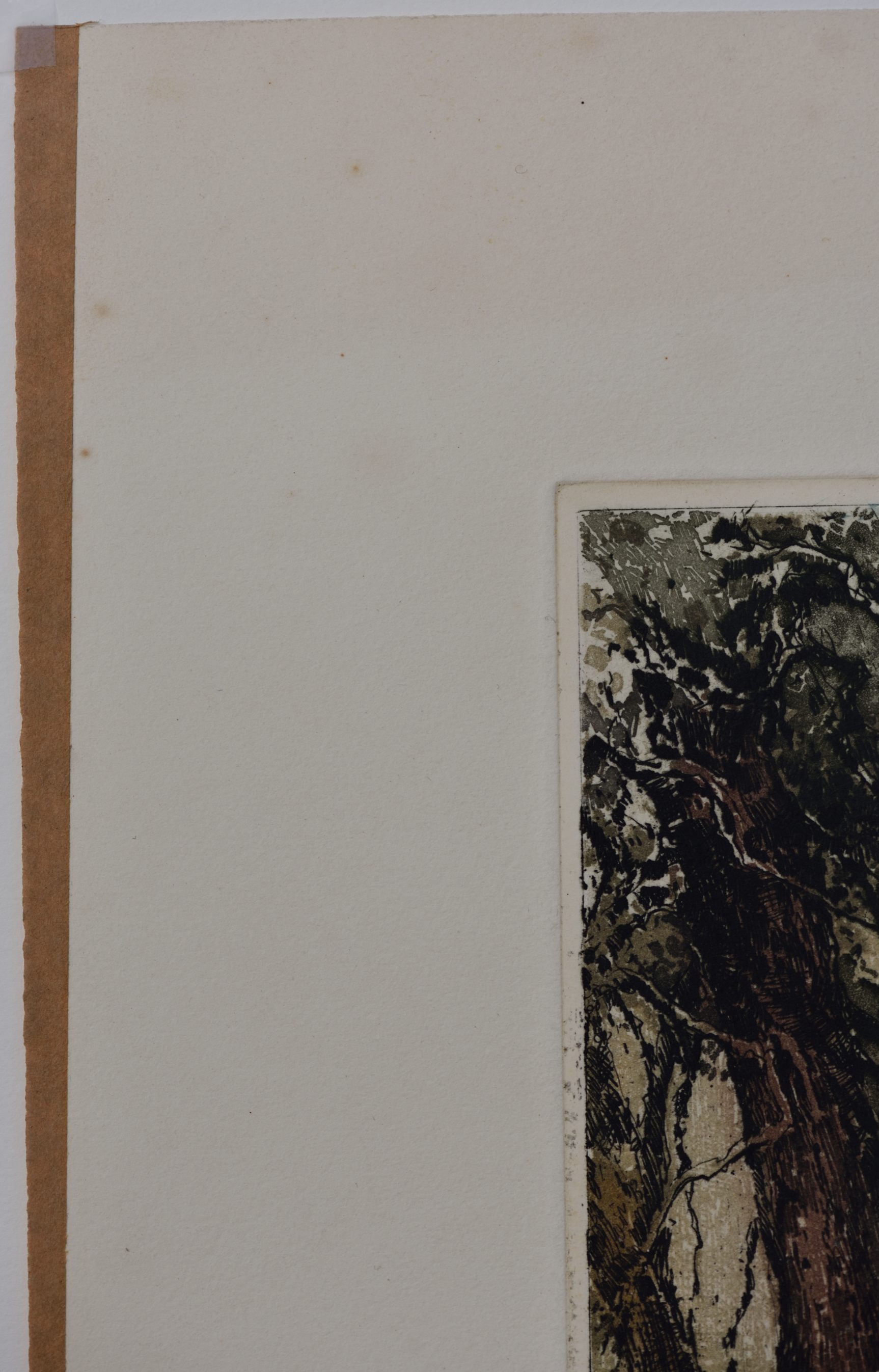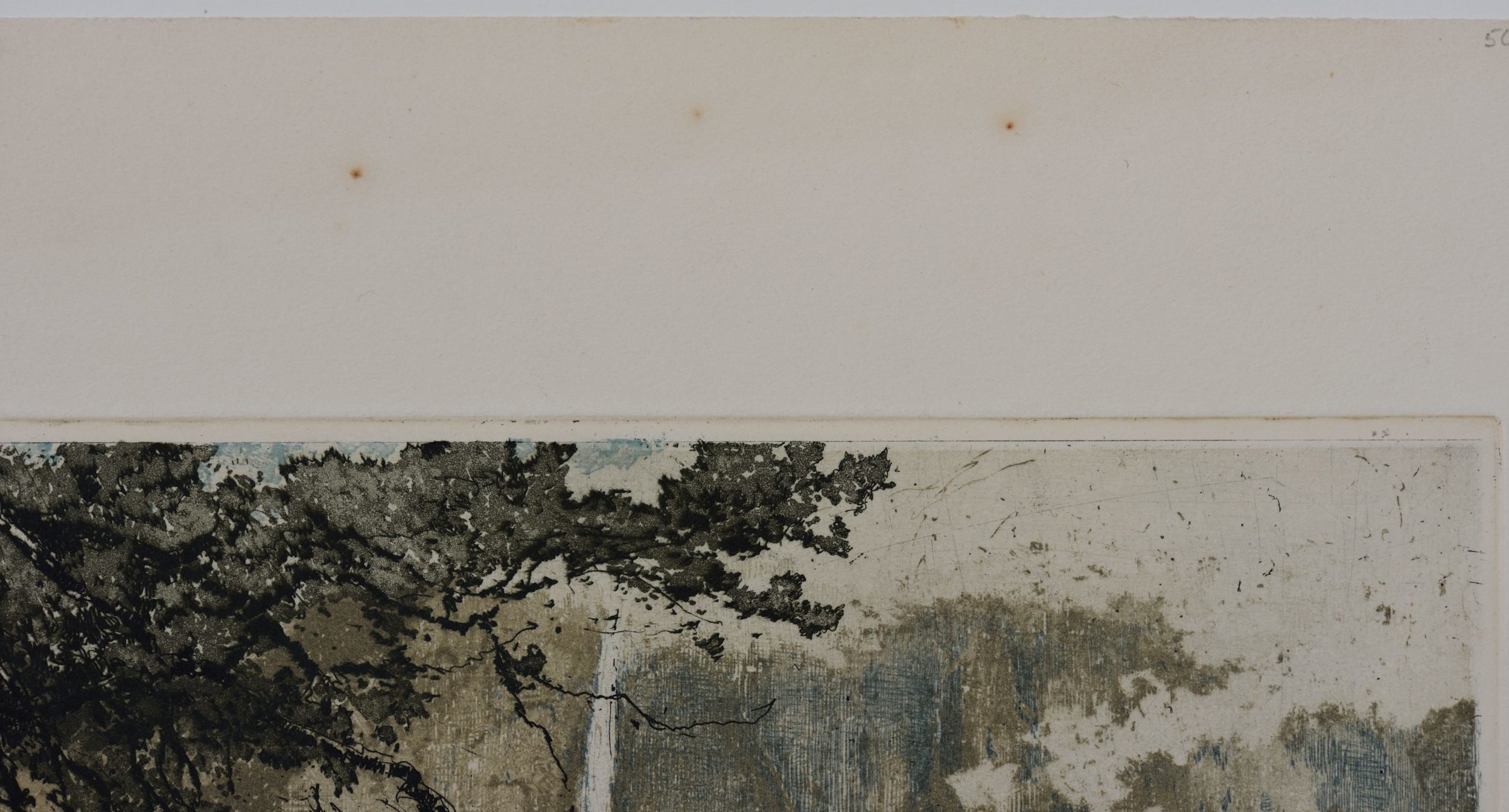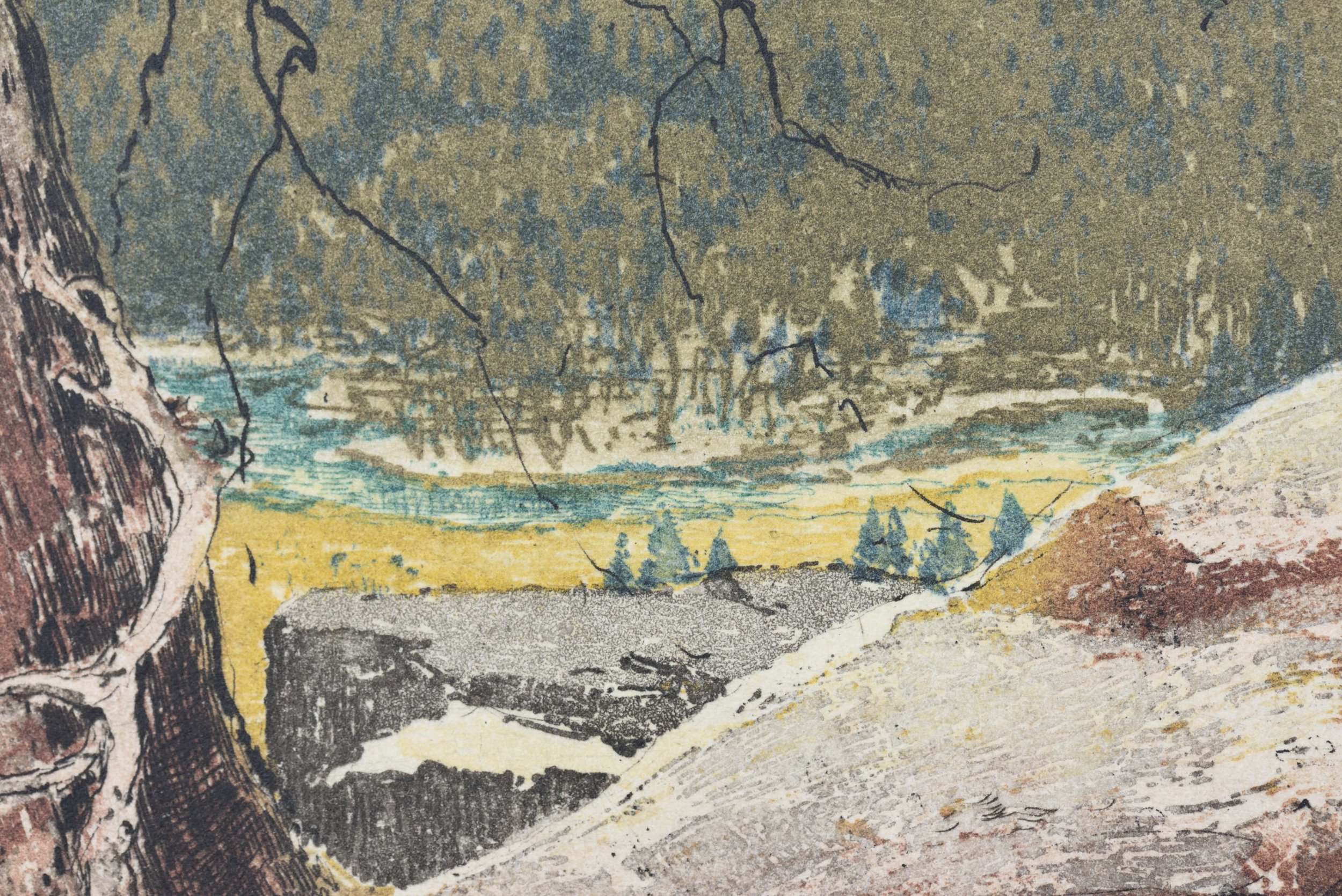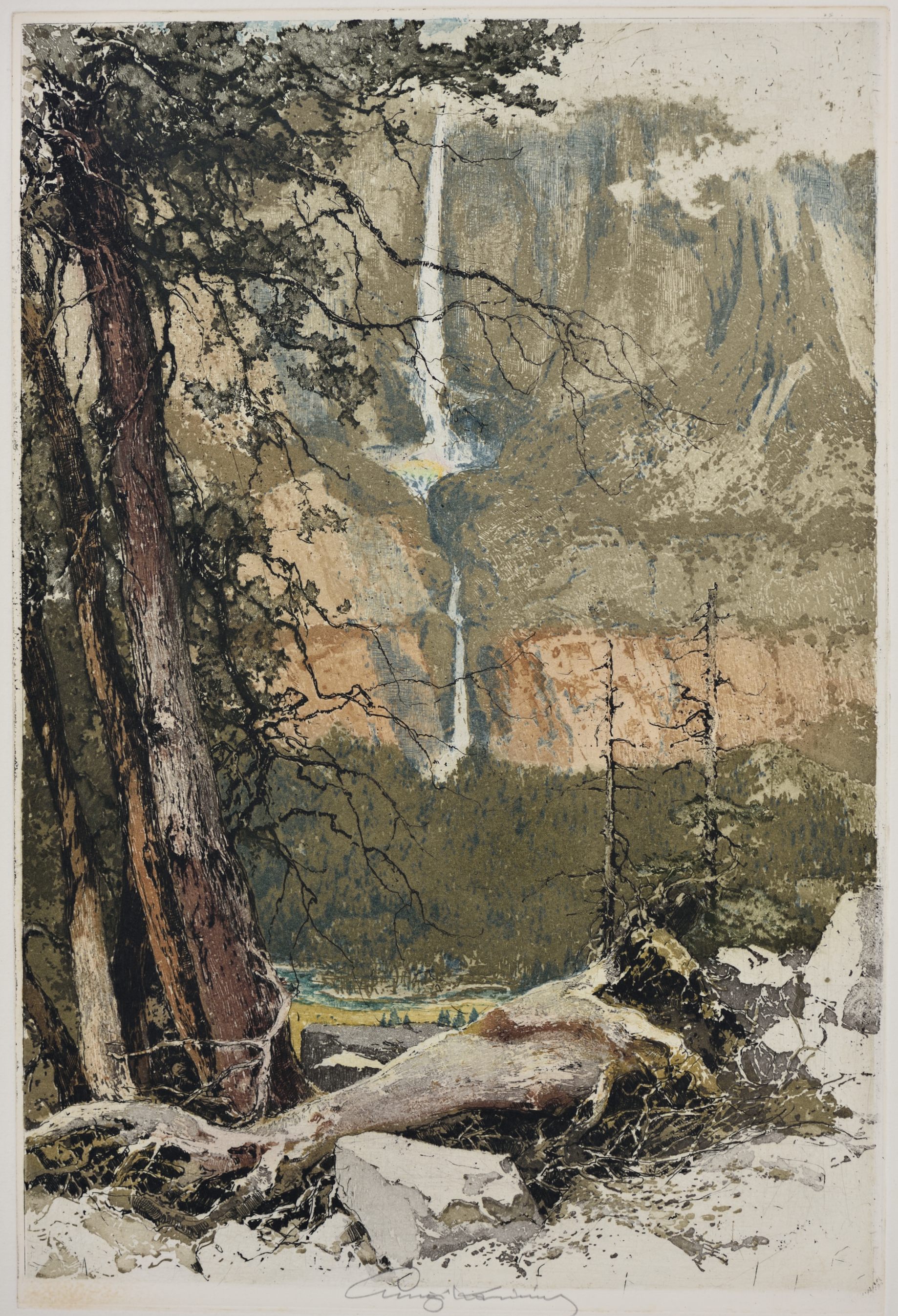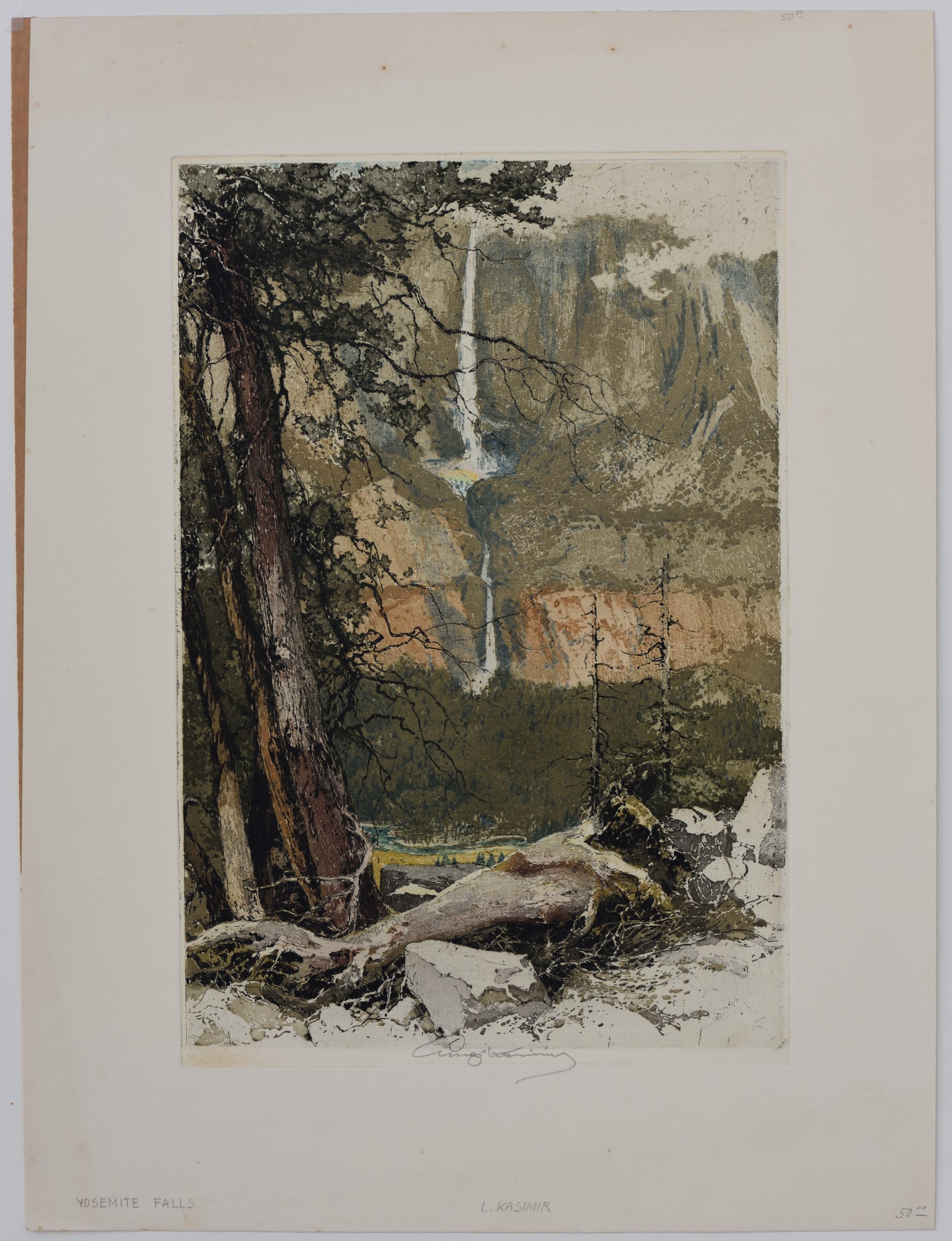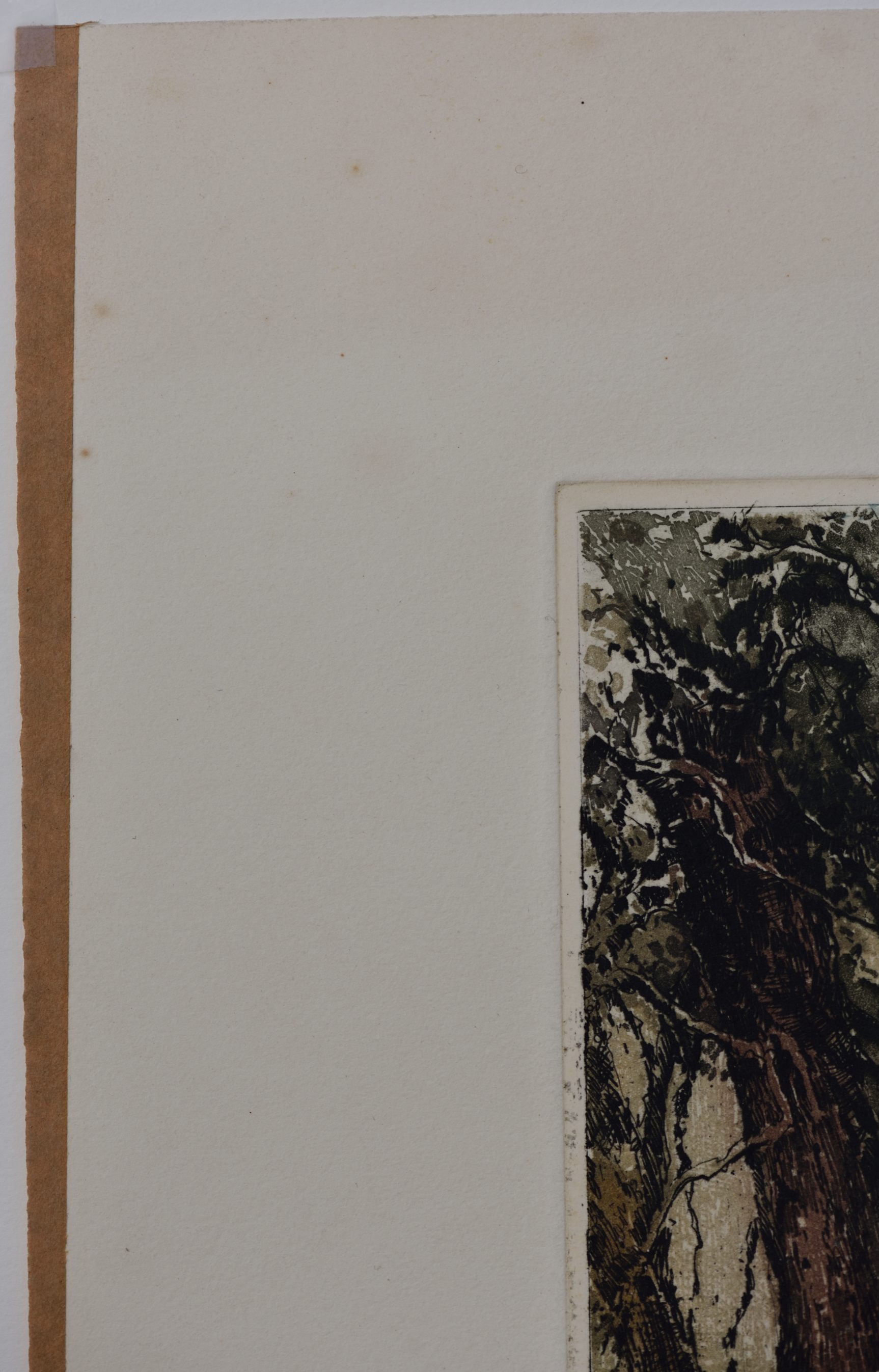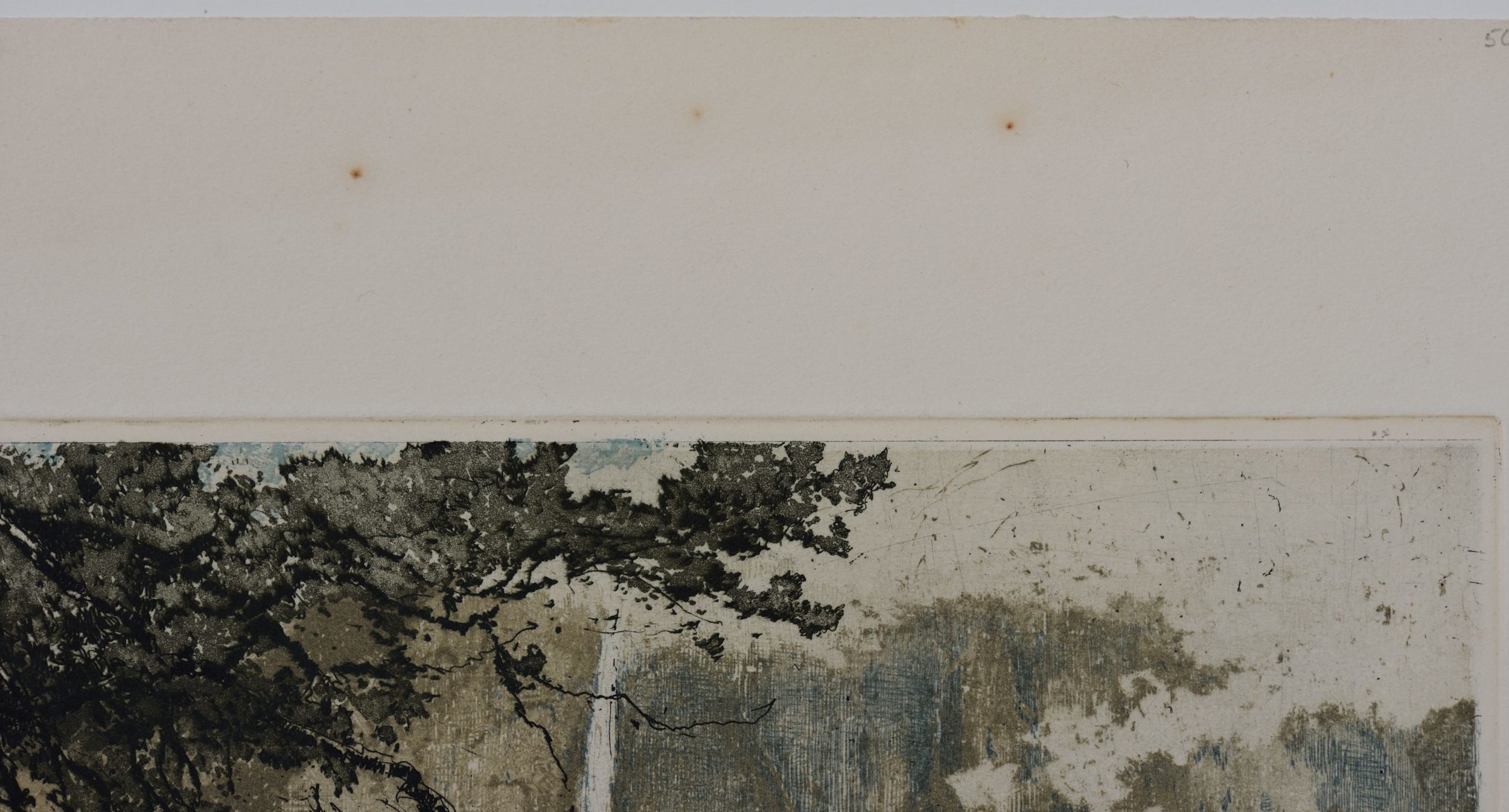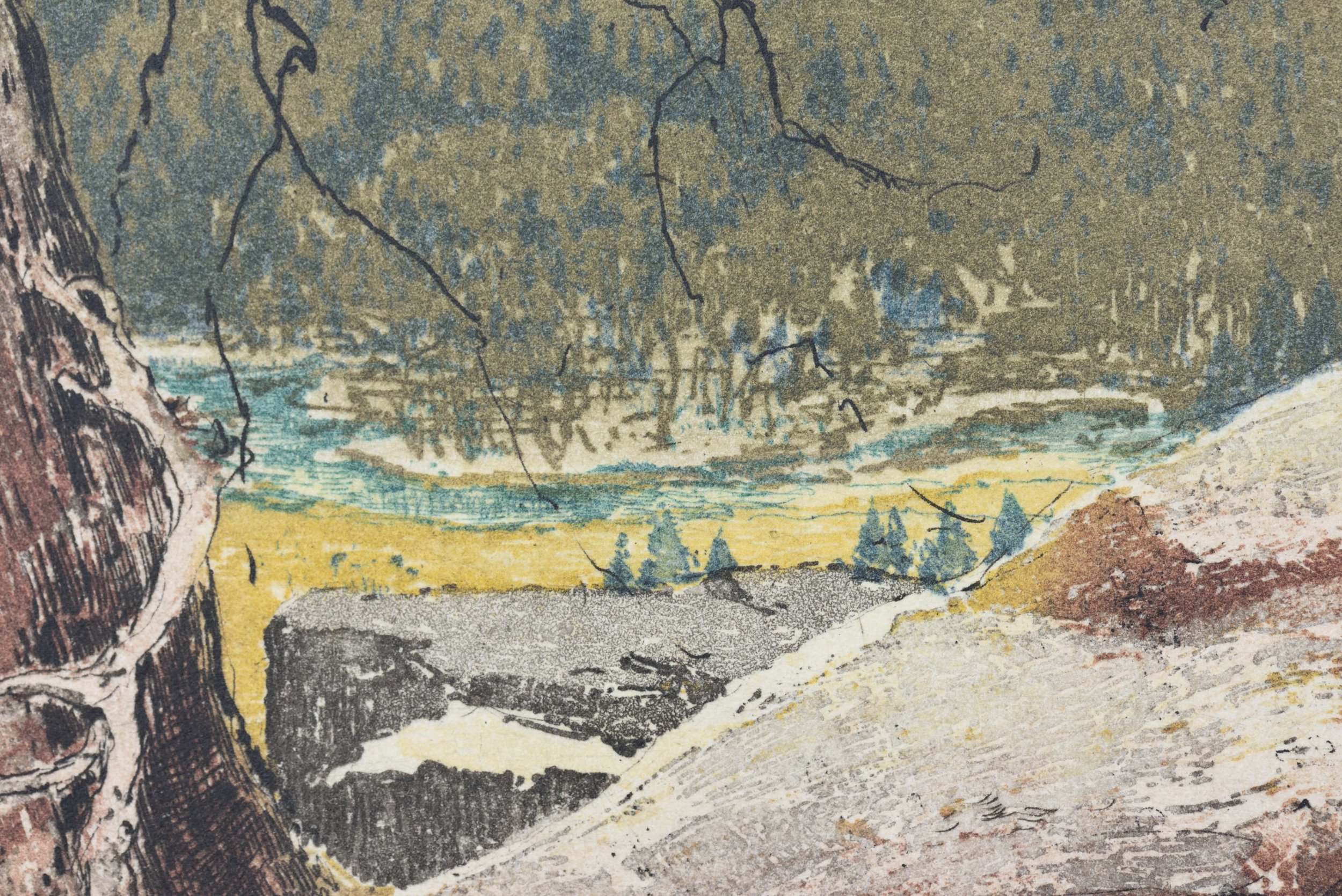 sold out
Luigi Kasimir (1881 - 1962)
Luigi Kasimir (1881 - 1962)
"Yosemite Falls"
Etching, Hand Colored
11 1/2 x 17 1/2 inches (plate)
Full Margins 17 1/2 x 23 1/2
Signed: "Luigi Kasimir" (low center)
1930's
Luigi Kasimir is an incredibly well known artists and has been very prominent in the American art market for over 40 years. He was born in Pettau in Germany in 1881 and died 1962 in Vienna Austria. Luigi had art in his blood as his grandfather was a poet and artist, also his dad was an artist post his military career. Luigi went to the Vienna Academy of Art studying under William Unger who first introduced him to the etching process. He was a pioneer in the process of color etchings because they were all done by hand after the impression leaving a "sloppy" look, Luigi placed the color first on the plate, so when it was impressed it would already have the color. This eliminated the post impression hand coloring and offered a more natural clean look. Since then Luigi has become a world renowned artist and his pieces sit in countless museums and galleries around the world. He is famous for his scenes ranging from the Vienna Opera House, to New York's sky scrappers, and even to landscapes of Yosemite National Park.
This beautiful Luigi Kasimir etching entitled "Yosemite Falls" is one of my favorite pieces he created. This etching is so unlike the majority of his works which usually show busy street scenes with wonderful architectural buildings or bridges but this shows the very opposite. This etching has not a single building, car or individual but solely depicts the raw natural beauty of Yosemite National Park. He has replaced the sky scrapper of New York with a sky scrapping mountain that you cant even see the top of as it is enveloped in clouds. This etching is in absolutely fine condition except for a couple spots of foxing out in the margins and a little in the low left corner just inside the plate mark. The colors are bright and the impression is nice and crisp.
Like always please feel free to contact us directly at inquire@henningfineart.com below if you have any questions.