Roger W. Curtis (1910 - 2000)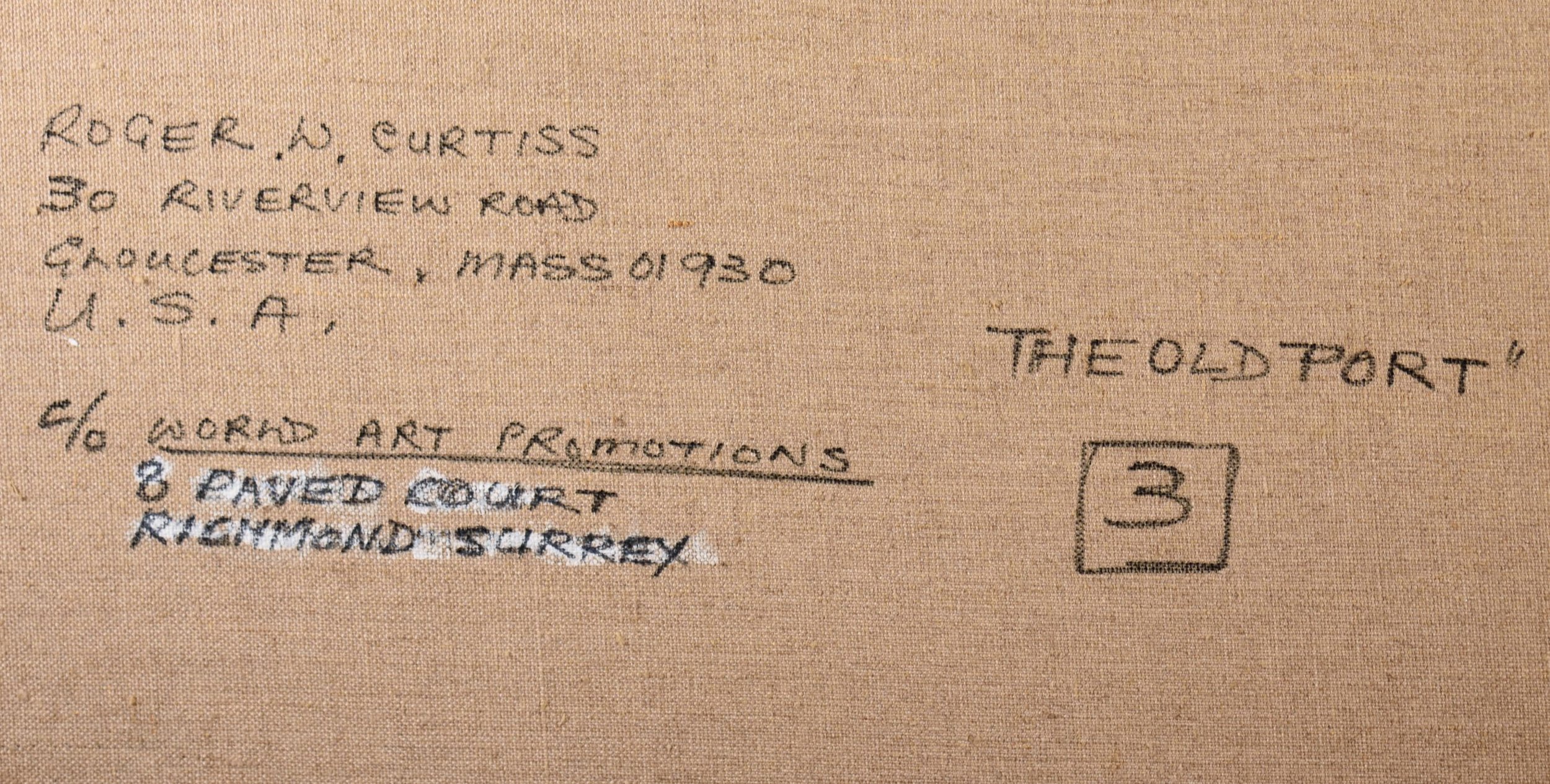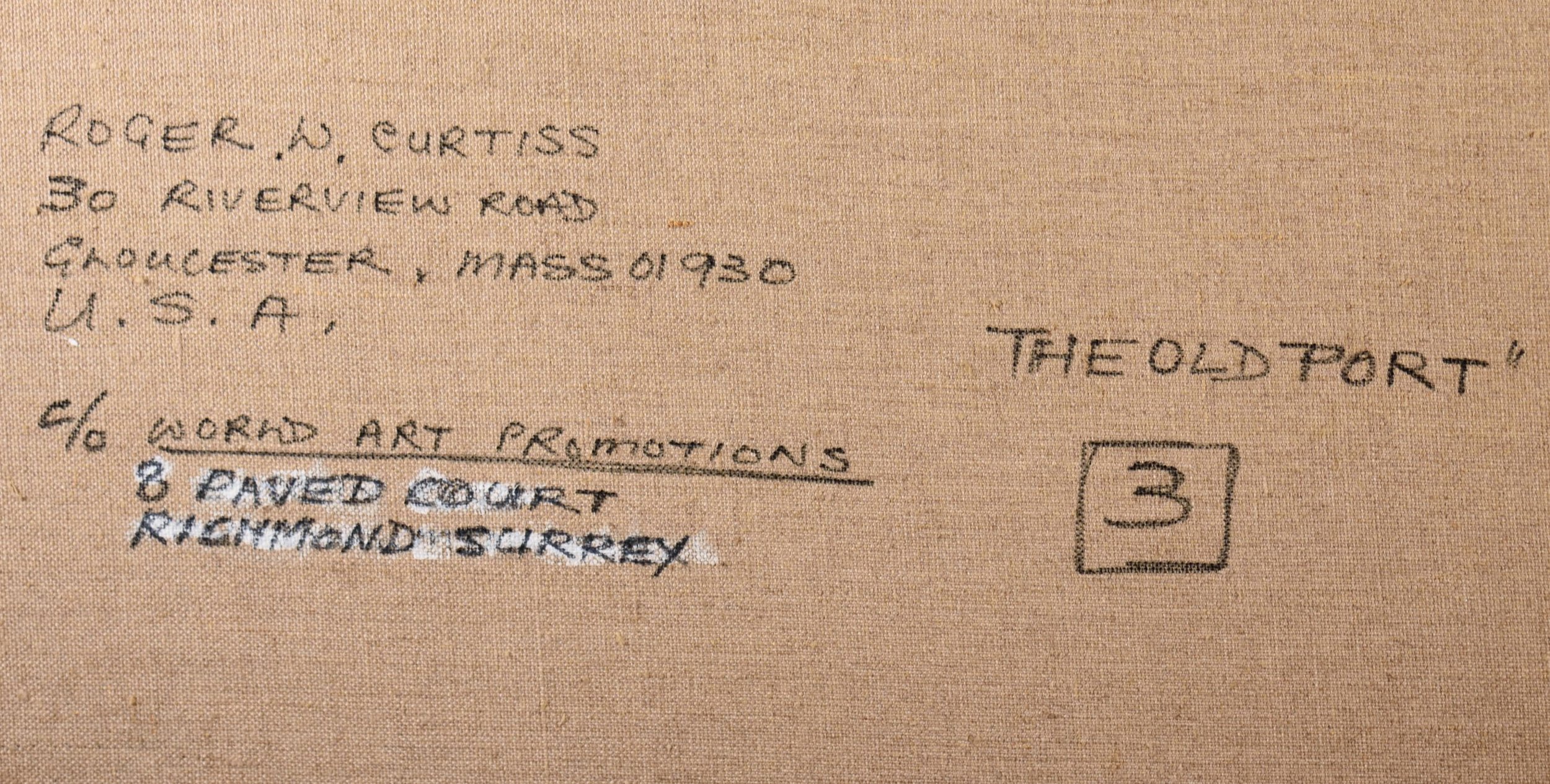 Roger W. Curtis (1910 - 2000)
Roger W. Curtis (1910 - 2000)
"The Old Port - Gloucester, Massachusetts"
Oil on Canvas
20 x 16 inches (canvas)
20 x 25 inches (frame)
Signed: "Roger Curtis" (low right)
Late 20th cent.
Roger William Curtis is a well listed and enjoyed American artist who lived from 1910 - 2010 and was an expert at rocky coastal compositions. This oil painting on canvas entitled "The Old Port" is absolutely beautiful with fantastic colors and life; when looking into this you can almost feel and smell cool the sea breeze. Painted in an impressionist style it is not only attractive to the eye but wonderful to see how Roger Curtis created this painting brushstroke by brushstroke.
The condition is near flawless with only a minor spot of very faint craquelure as seen in the 10th photo provided. This has been mounted into a wonderful gold wood frame with a floral motif around the outer edge which fits this landscape perfectly. The majority of Curtis's works are not nearly as interesting or have the wide range of colors as used here, it is a special painting and one that deserves to go into a good collection.
Like always please feel free to contact us directly at inquire@henningfineart.com below if you have any questions.