Per Damm (1929 - 2008)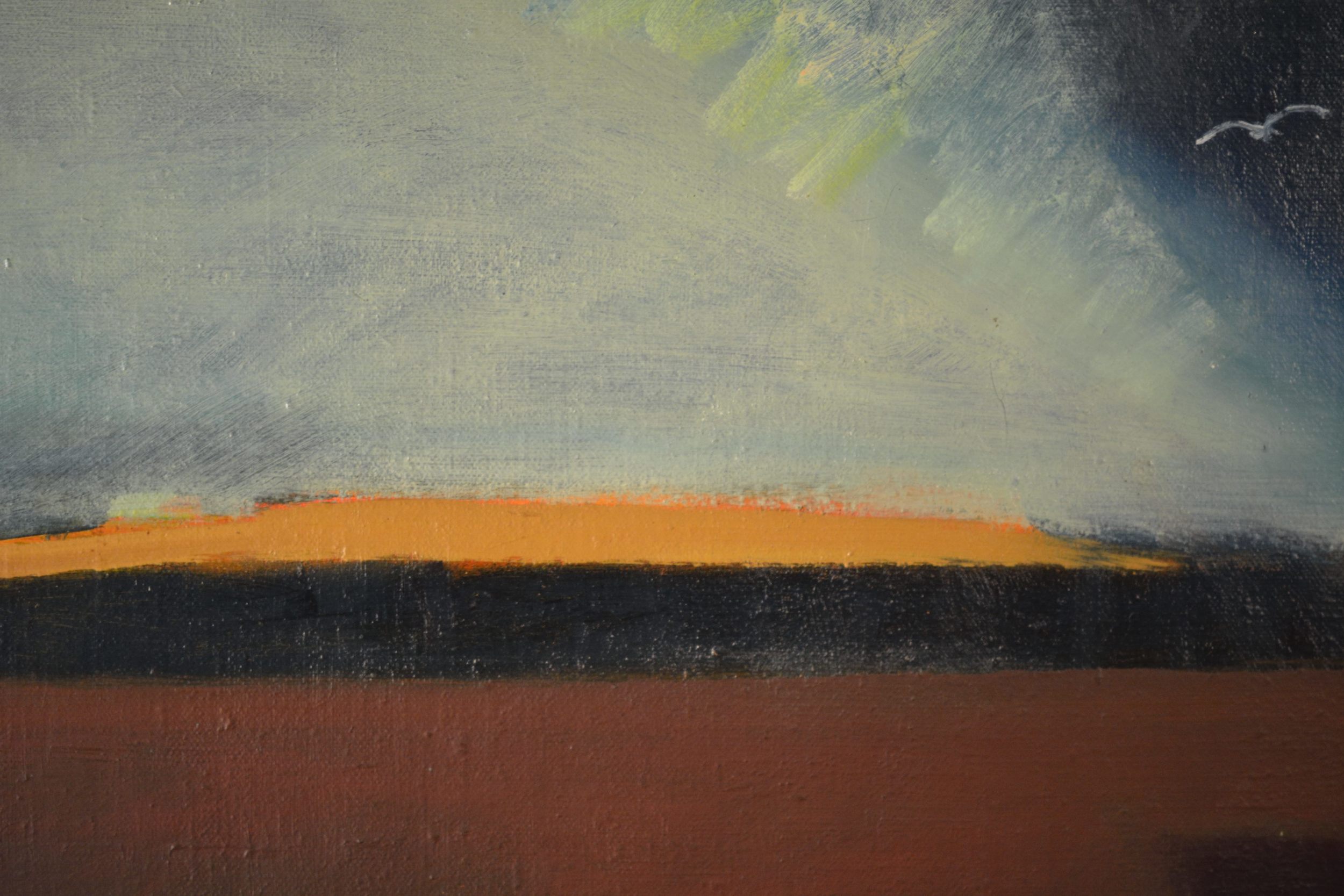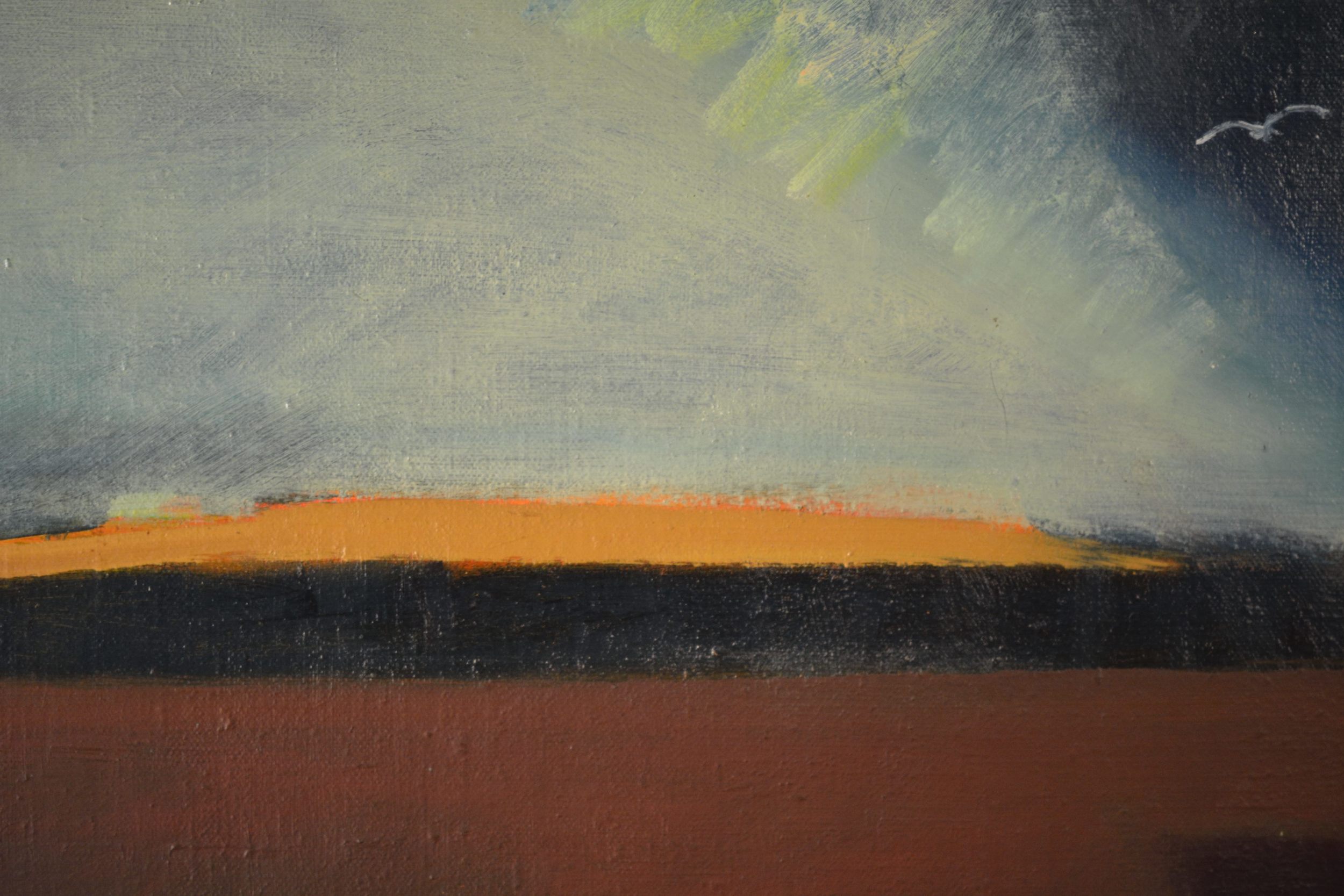 Per Damm (1929 - 2008)
Per Damm (1929 - 2008)
"Untitled Landscape No. 10"
Oil on Canvas
40.5 x 33 inches (frame)
39.25 x 32 inches (canvas)
Signed: "Damm 73" (low left)
1973
 
Per Damm is a well listed and scarcely seen Danish artist who lived from 1929 to 2008 who primarily created abstract compositions. This untitled landscape is a fantastic original oil on canvas from Damm that is signed "Damm" and dated 1973 in the low left corner. Sitting in its original thin silver frame measuring at 40.5 x 33 inches this is a large and impressive example of Damm's creative and beautiful style. Not only does this have the thick blocked in colors but has such a fine blue sky above the orange setting sun causing this painting to reach across the regular abstract spectrum.
The condition is very good besides slight craquelure, slight stretcher impression along the left edge and some dirt or grime along the bottom of the painting which could use a clean. The canvas measures 39.25 x 32 inches and is such a fantastic overall abstract landscape from such a hard to find 20th century Danish artist. Illegible pencil writing along the top or the back stretcher in Danish.
Like always please feel free to contact us directly at inquire@henningfineart.com below if you have any questions.