Luca Cambiaso (after) Mid to Late 1500's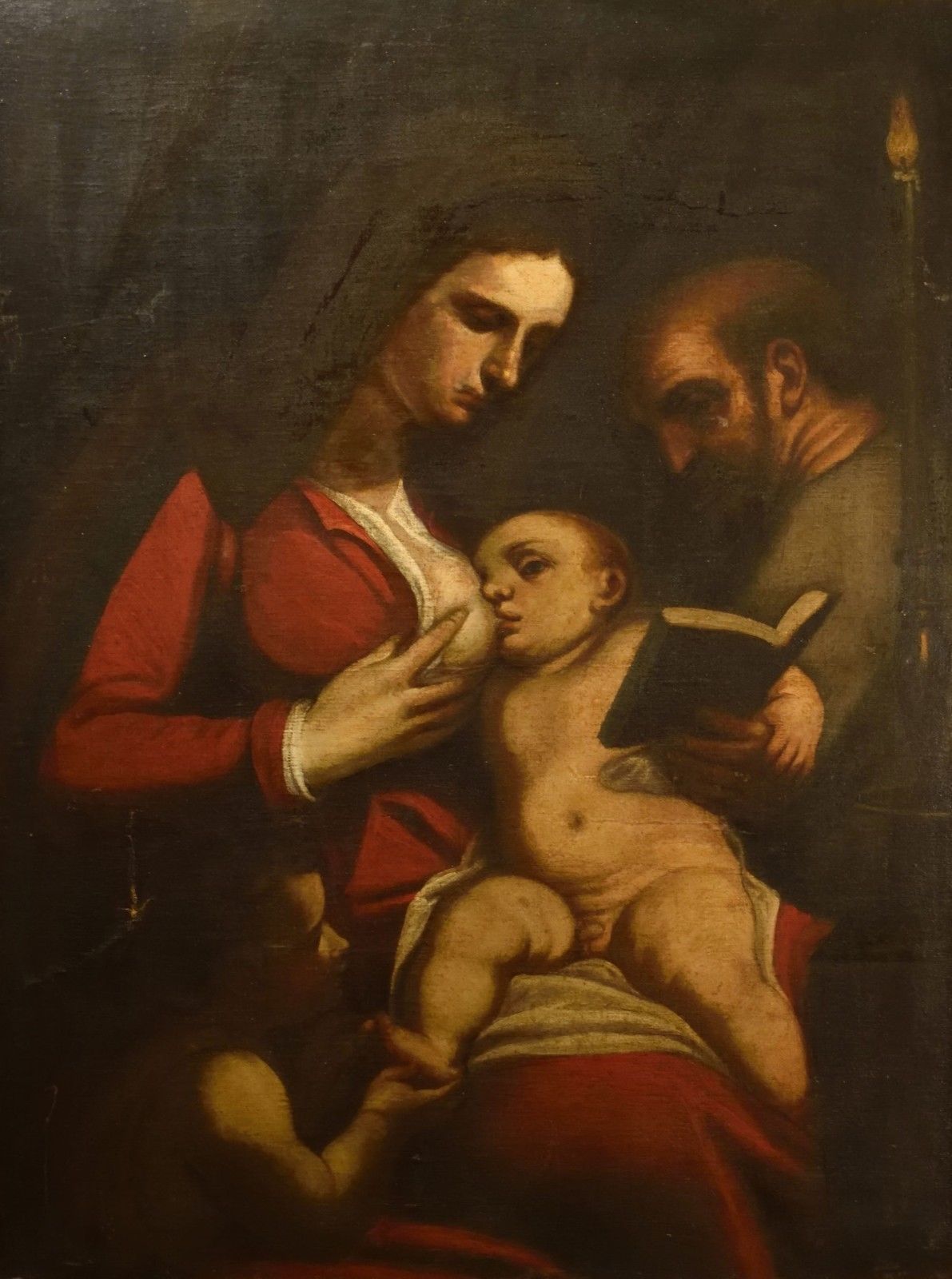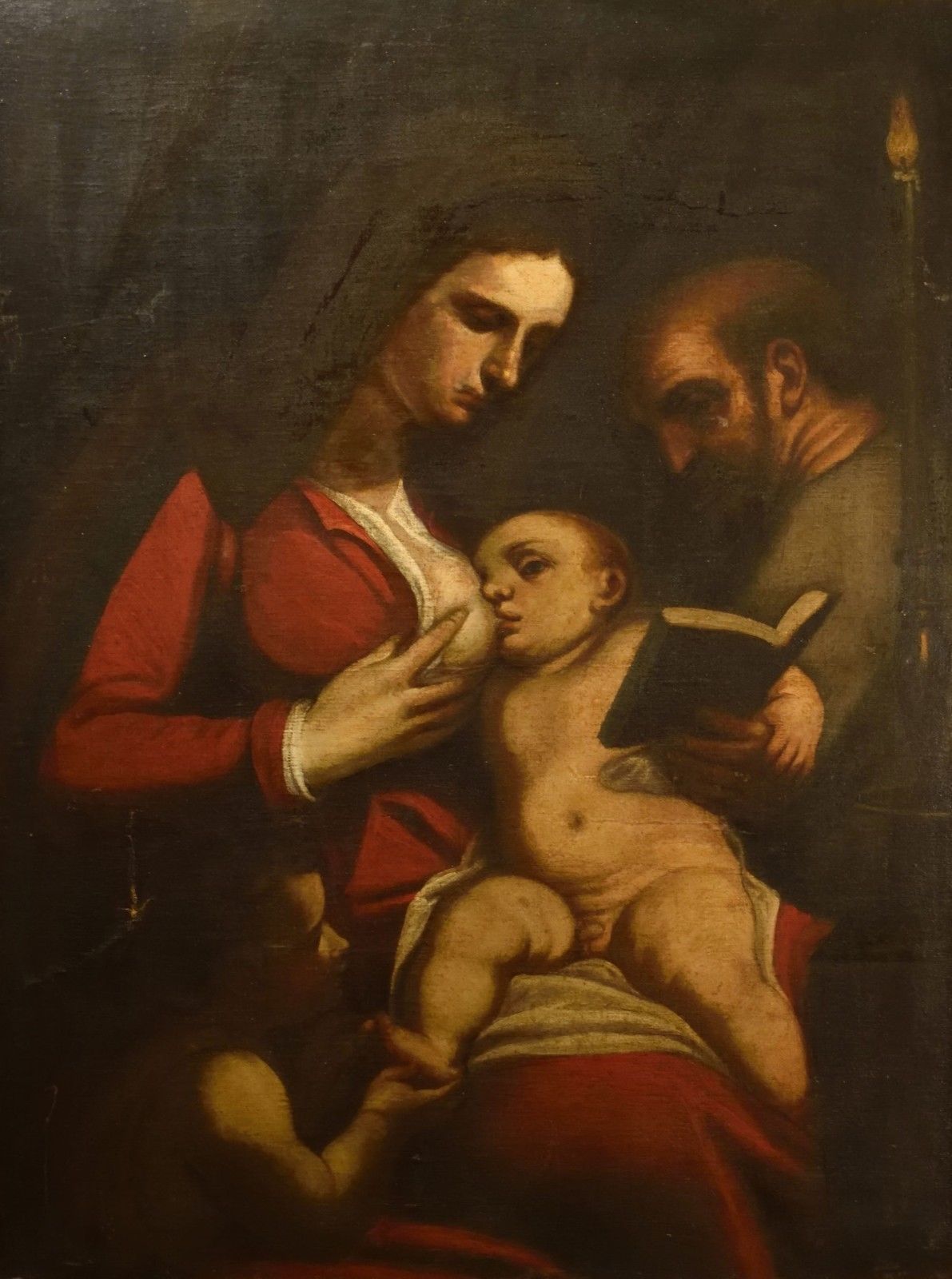 sold out
Luca Cambiaso (after) Mid to Late 1500's
Luca Cambiaso (after) 16th cent.
Oil on Canvas
"The Holy Family"
37 x 28 inches
Unsigned
Original 16th cent.
 
Up for sale is an outstanding late 16th century renaissance original old master oil painting on canvas entitled "The Holy Family". This oil on canvas is painted after Luca Cambiaso's "Madonna of the Candle" which resides in the Palazzo Biano in Genoa, Italy. Cambiaso lived from 1527 - 1585 and this painting has been dated to around the time of his death. This is a large unframed painting measuring approximately 37 x 28 inches (91 x 74 cm).

This painting has an incredible provenance which was able to be discovered due to the partial paper label on the top bar of the stretcher as seen in the 11th photo provided. The paper label reads "Nachlass Janvier De La Motte, Nanteson (Bretagne)". This label indicated that it came out of the personal collection of the wealthy 19th century French politician Janvier De La Motte. Janvier was extremely wealthy and had a large collection or fine art, many pieces of which dated to the Renaissance such as this.

This painting used to rest in the Bretagne Castle (SEE LAST PHOTO) which was Janvier's home until after his death when it was eventually turned into a museum and historical landmark. This painting incredibly found its way into the collection of a older gentleman in Orlando, Florida before making its way into our possession.
This oil painting depicts the entire holy family including; Mary, Christ, Joseph and the little toddler holding the foot of Christ, John The Baptist. John The Baptist is most often seen as such in these early renaissance compositions. John preceded Christ's arrival and prepared the Jewish people for His coming.

As noted above this is a large painting and one that would make a great addition to ones collection. Their is a tear in the low left quadrant, restored tears, varnish inconsistencies and surface grime. This painting was restored when Janvier had ownership in the mid 19th century and was relined. Since then, it appears to have been untouched. The painting appears to have a yellow tint but this is mainly caused by the incandescent lights used when photographing. This comes unframed and will be packed and shipped with exceptional care.

Janvier De La Motte only purchased the best art he could find, this could very well be from a notable artist of the late 16th century but being unsigned it is unsure. I tried contacting the Bretagne Chateau which used to be this paintings hanging place for information but they were incredibly difficult to get too respond.

If you have any further questions please feel free to contact us directly at 407-739-3068 or send an email to inquire@henningfineart.com.