John Allan Carroll (1892 - 1959)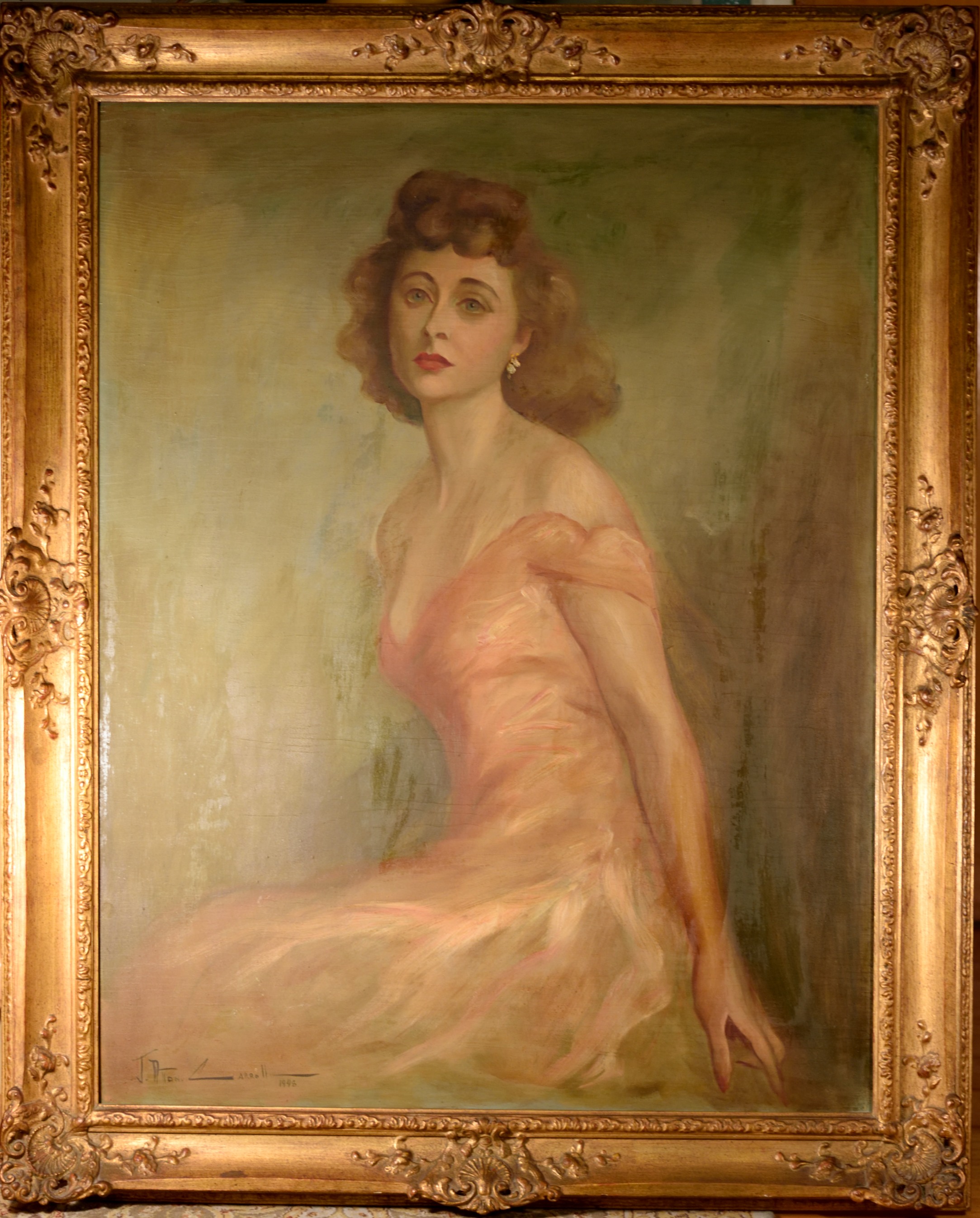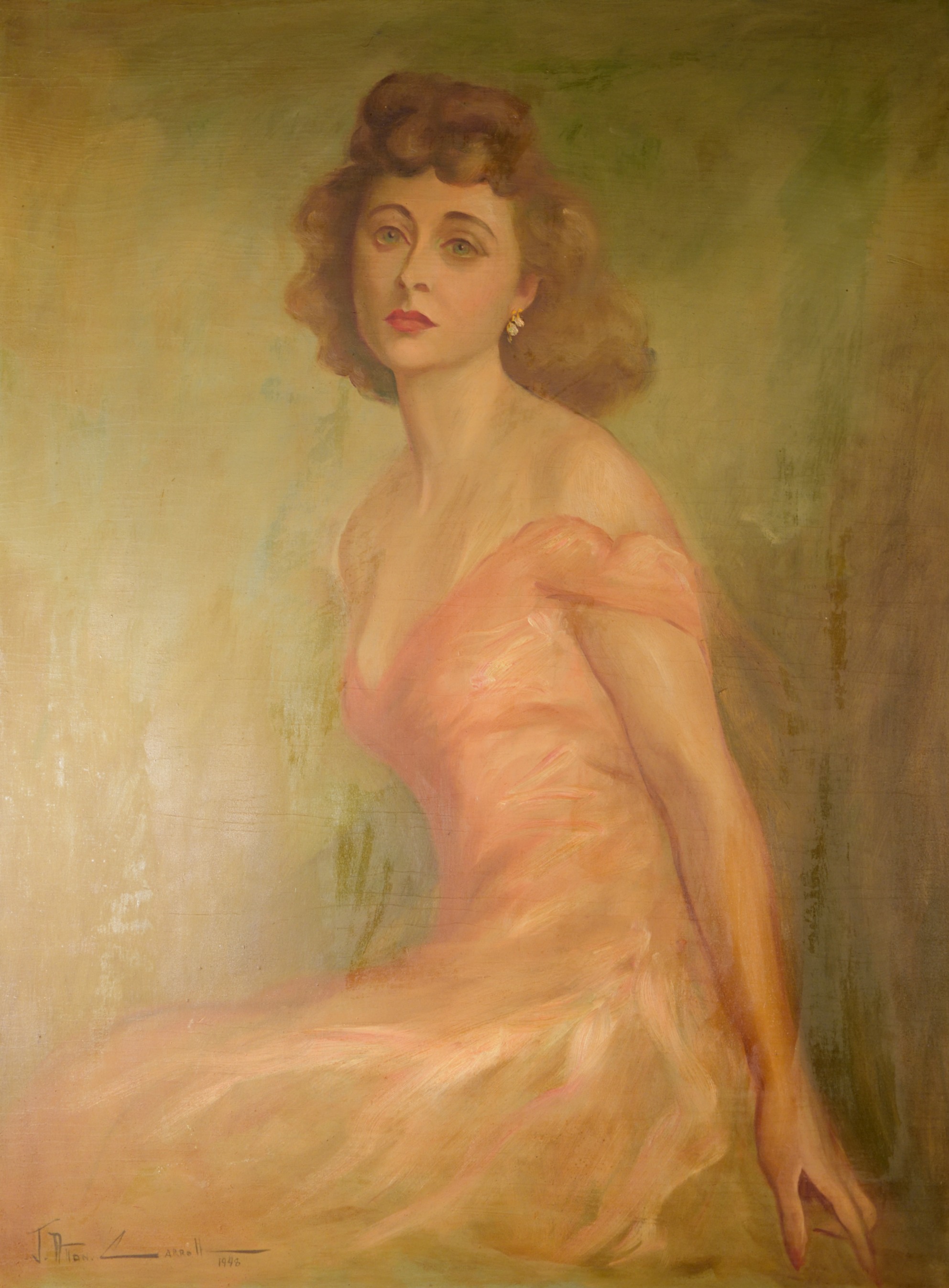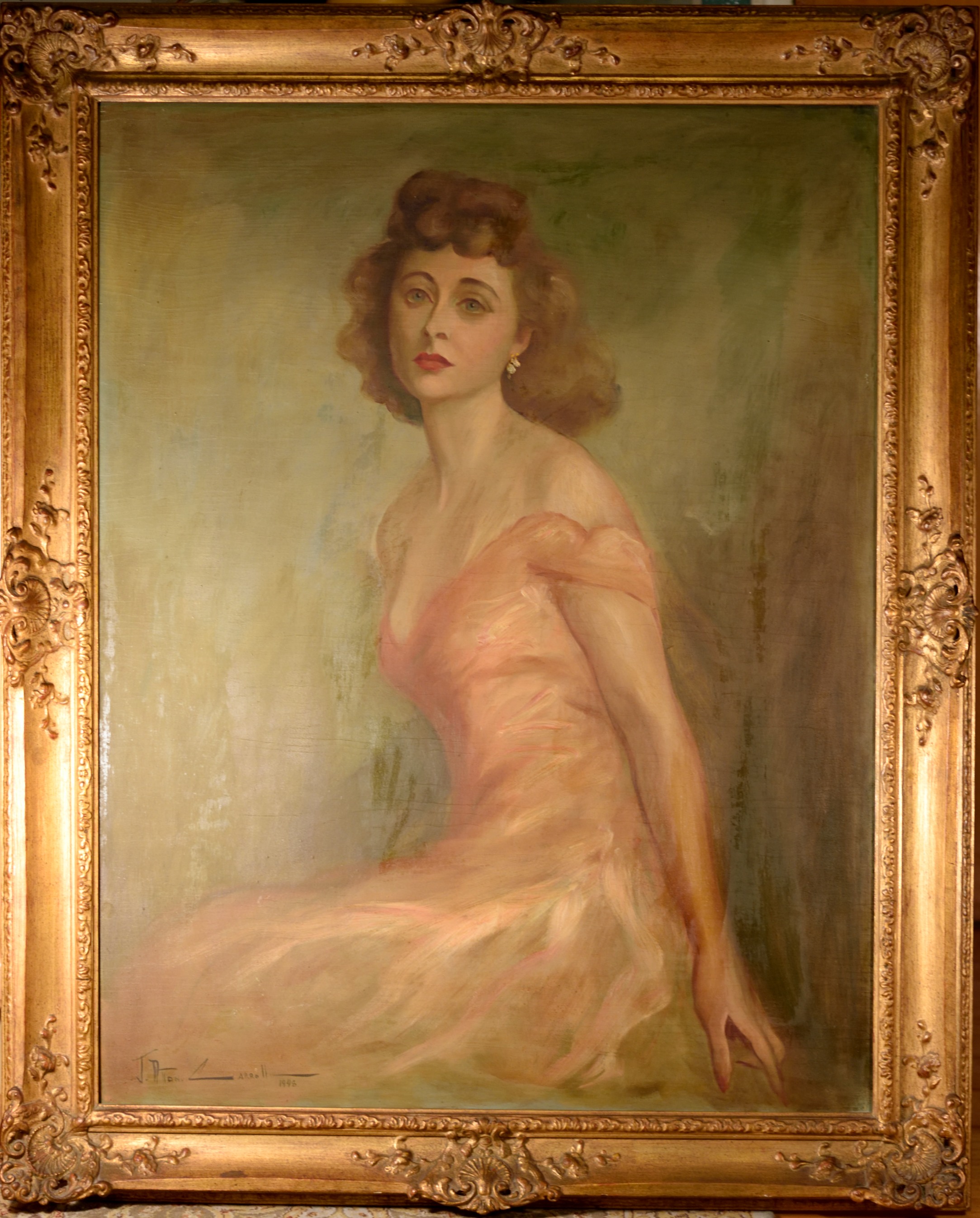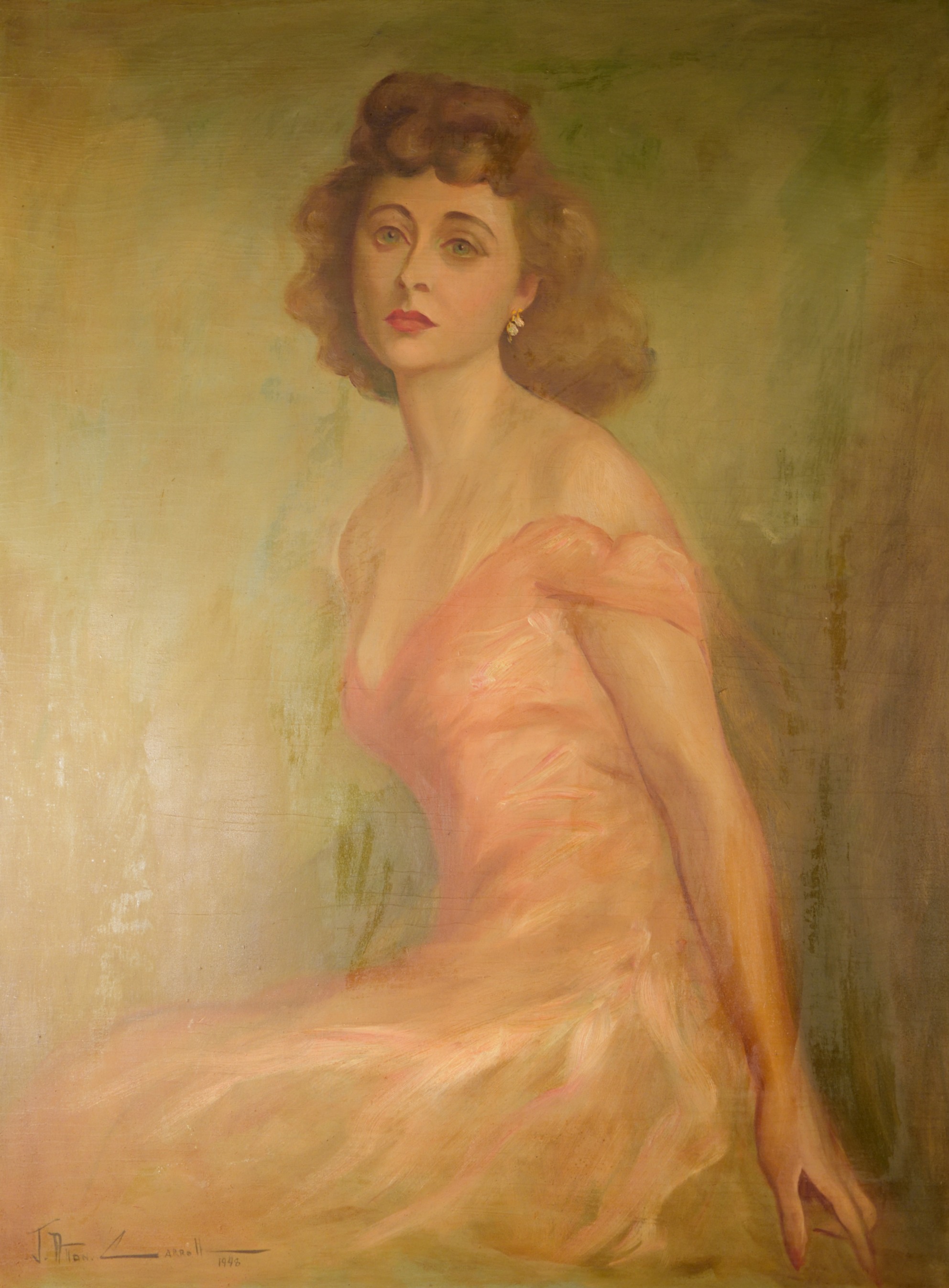 sold out
John Allan Carroll (1892 - 1959)
John Allan Carroll (1892 - 1959)
"Untitled Female Portrait"
Oil on Panel of Plywood
34 1/2 x 42 1/2 inches (frame)
28 x 36 inches (painting)
Signed: "J. Allan Carroll" (low left)
1948
This large John Allan Carroll female portrait oil painting is an absolutely beautiful original. This untitled and unidentified woman has a deep yearning in her eyes, emotions so realistic you think you could be looking at her in the flesh. John Carroll captured this woman in a highly skilled manner and one that is aesthetically pleasing to the eye when viewing it hung on the wall.
This painting is large and impressive with the frame measuring approximately 34 1/2 x 42 1/2 inches while the piece of plywood that this is painted on measures 38 x 36 inches. The frame is in perfect condition which is believed to be original due to the fact many of his other paintings have rested in the exact same style frame. Apart from the eyes and emotion in the face; her gown is comprised of many thick flowing brushstrokes adding a smooth silky feel against the flat green background.
The condition is fine and while it is painted on a piece of plywood the only imperfection appears to be areas of shimmery patches which can be seen in the 11th photo provided.
Like always please feel free to contact us directly at inquire@henningfineart.com below if you have any questions.