Ito Takashi (1894 - 1982)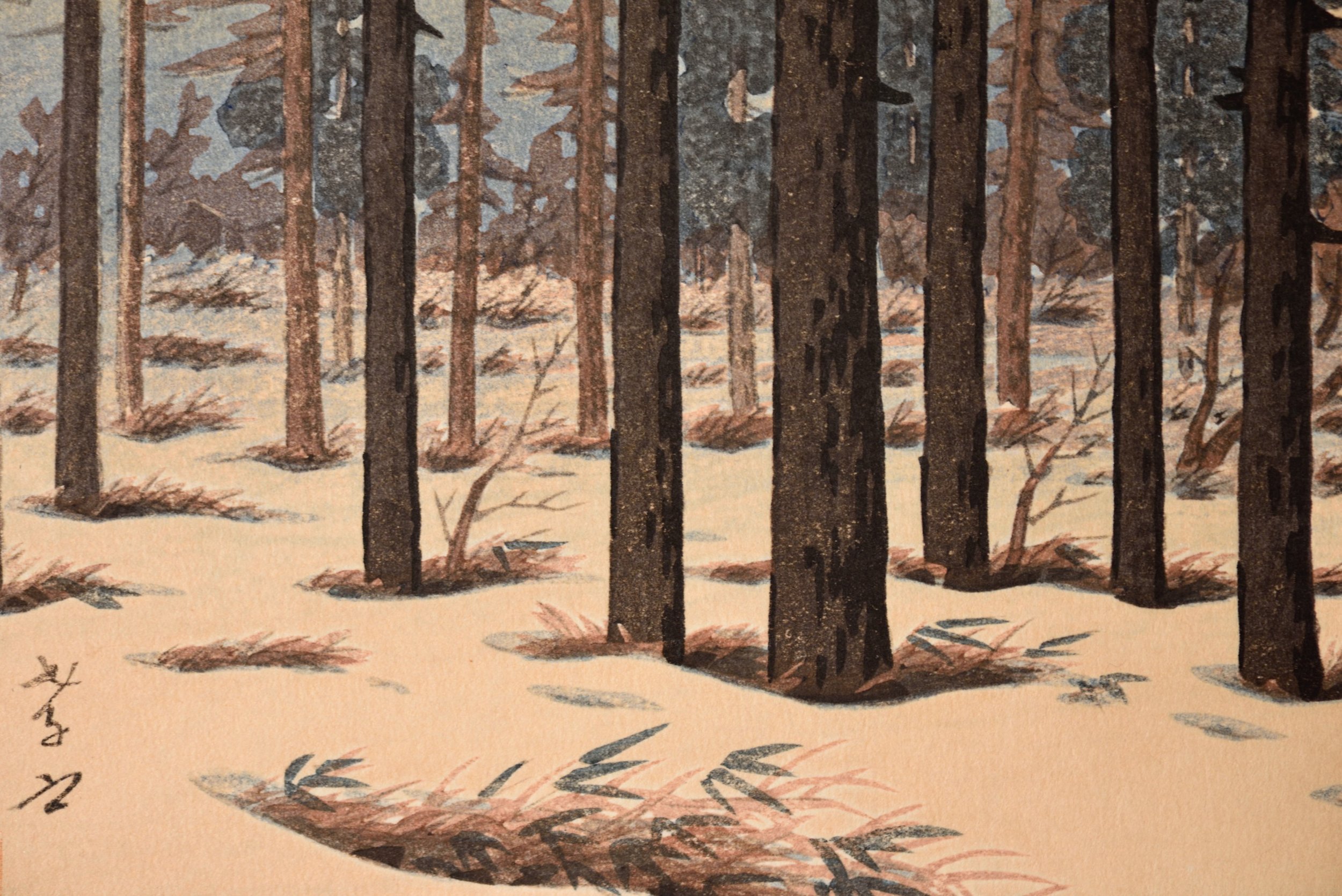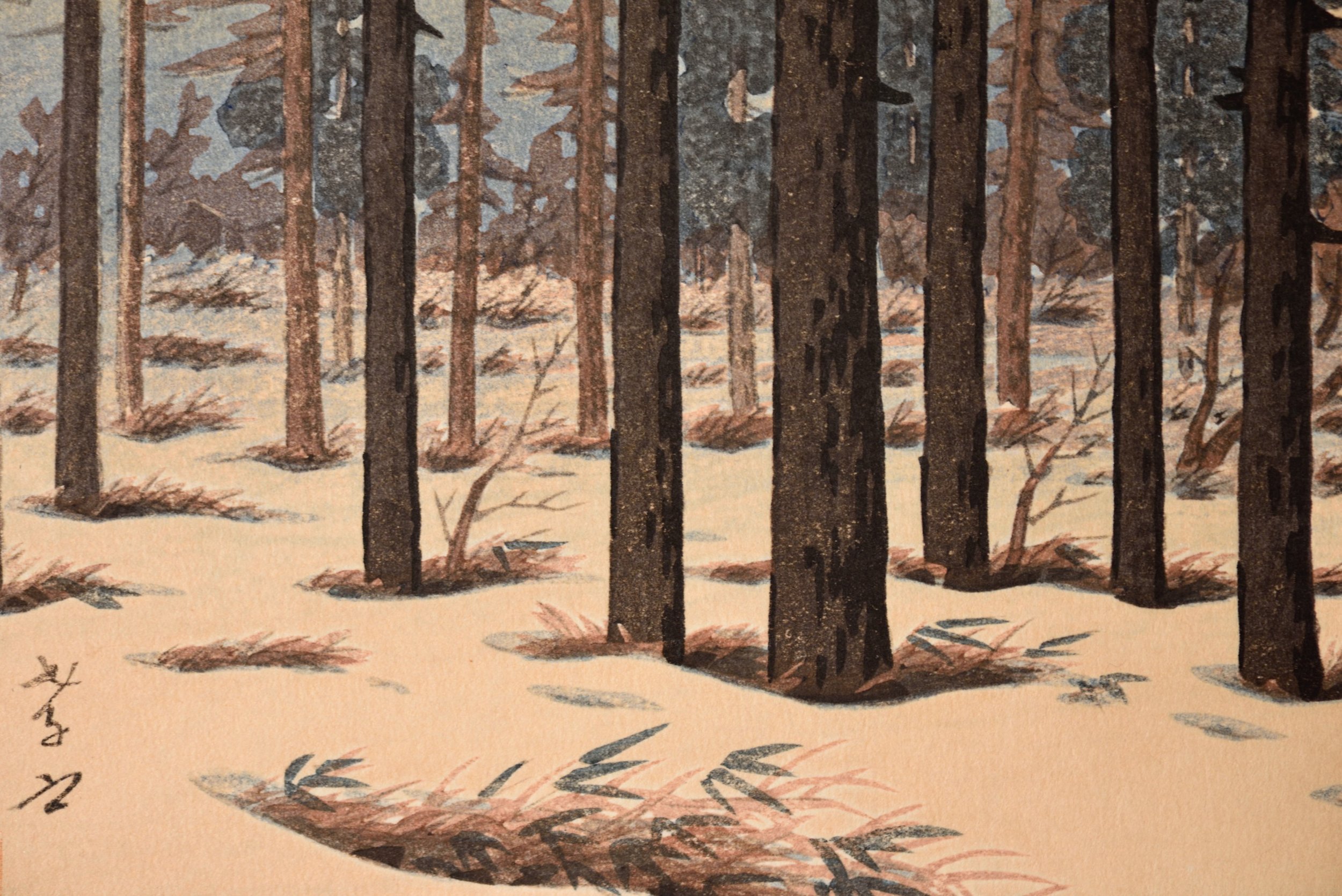 Ito Takashi (1894 - 1982)
Ito Takashi (1894 - 1982)
"Mt. Fuji from Yamanaka"
1st State Woodblock
15 1/2 x 10 1/2 inches
Signed w/ Chop: Low Left
1952
This beautiful Ito Takashi 1st state woodblock entitled "Mt. Fuji from Yamanaka" was published by the Watanabe Color Print Co. in 1952. This piece is signed in the lower left corner as well as in the left and right margin. The condition overall is very good. Their is an even yellowing, line of lighter color running horizontal across the top center and a couple marks on the top reverse where tape previously was removed.
Itō Takashi was born in Kama, Shizuoka Prefecture. He was one of the lesser known landscape artists who designed prints for the shin hanga publisher Watanabe Shōzaburō. Like several other print artists of this period, including Ito Shinsui (1898-1972) and Kawase Hasui(1883-1957), Ito Takashi studied painting under Kaburagi Kiyokata (1878-1973). He graduated from the Kyoto Koto Kogei (Higher Polytechnic) School of Designing where he studied Yoga (Western-style painting) with Totori Eiki (1873-1943), the Koto Kogei Gakko(Kyoto Higher Technical Art School) where he studied Nihonga(traditional Japanese-style painting) with Takeuchi Seihō (1864-1942) and the Tokyo Academy of Fine Arts where he studiedNihonga with painter Yuki Somei (1875-1957). Takashi primarily worked as a painter and started making color woodblock prints in 1922, which he did intermittently throughout the rest of his career. He exhibited paintings at the Teiten. He designed about 85 woodblock prints from the early 1920's through 1965. (Bio from myjapanesehanga.com)
This is one of two woodblocks by Takashi that I currently have for sale.
Like always please feel free to contact us directly at inquire@henningfineart.com below if you have any questions.