Keith L. Reynolds (1929 - )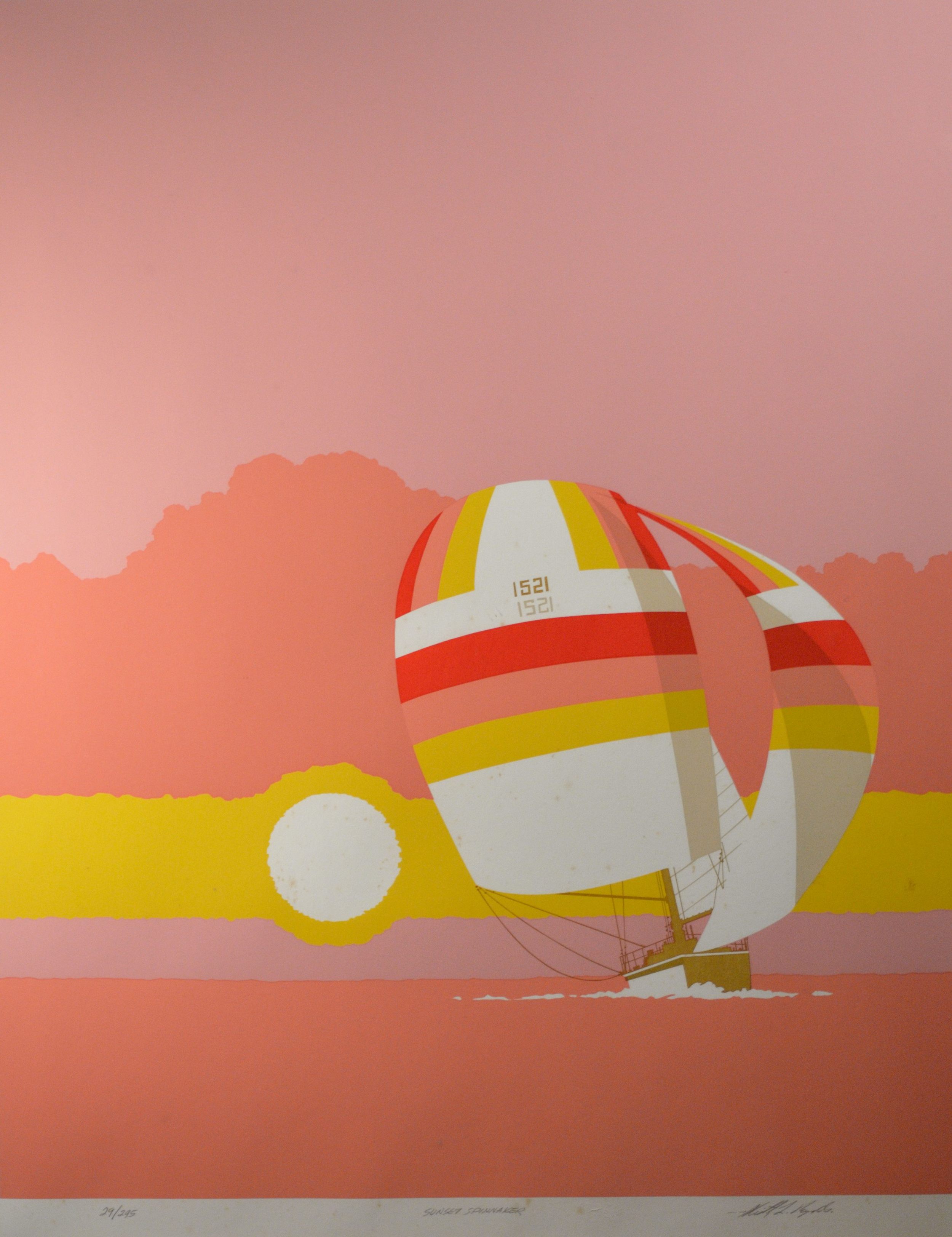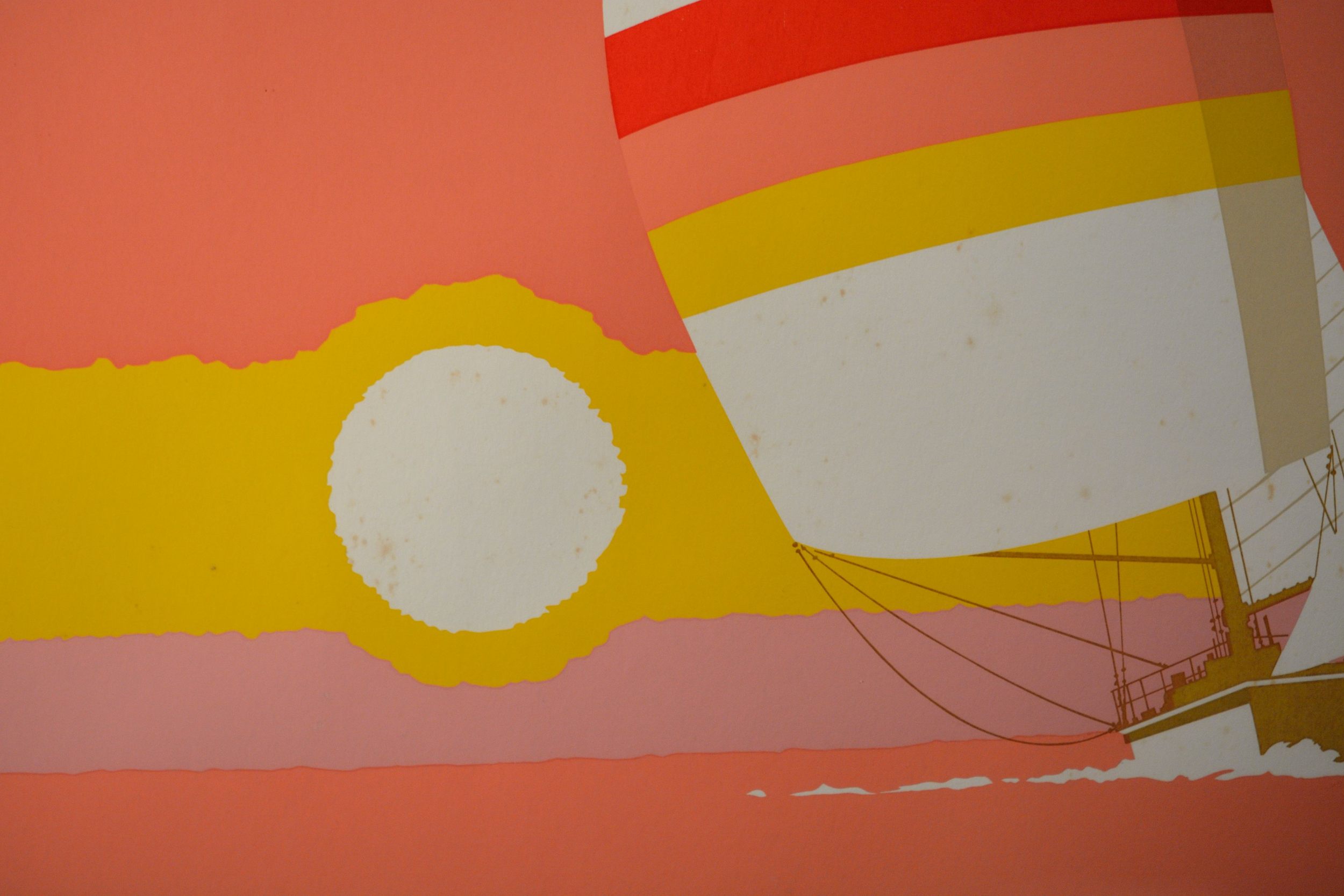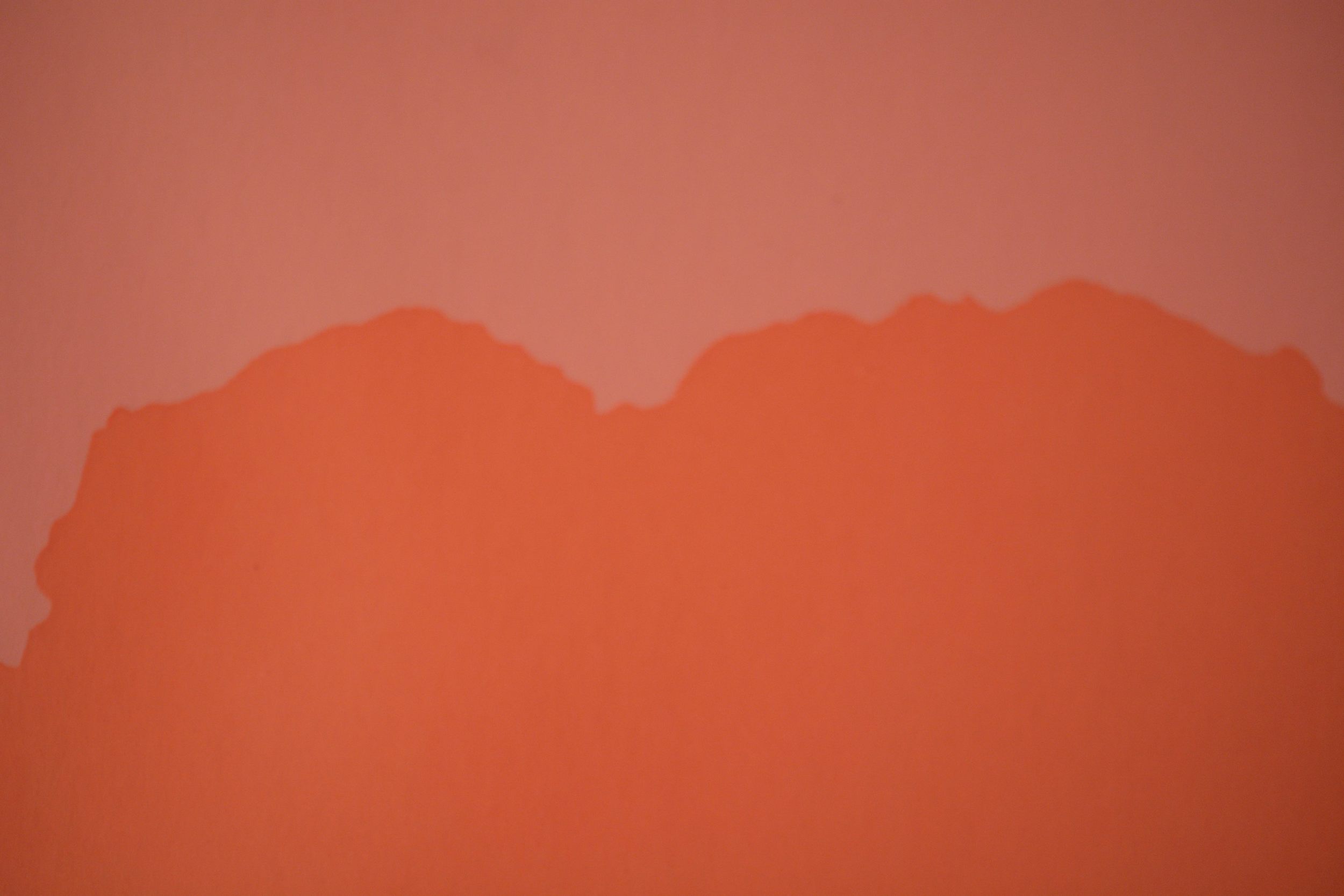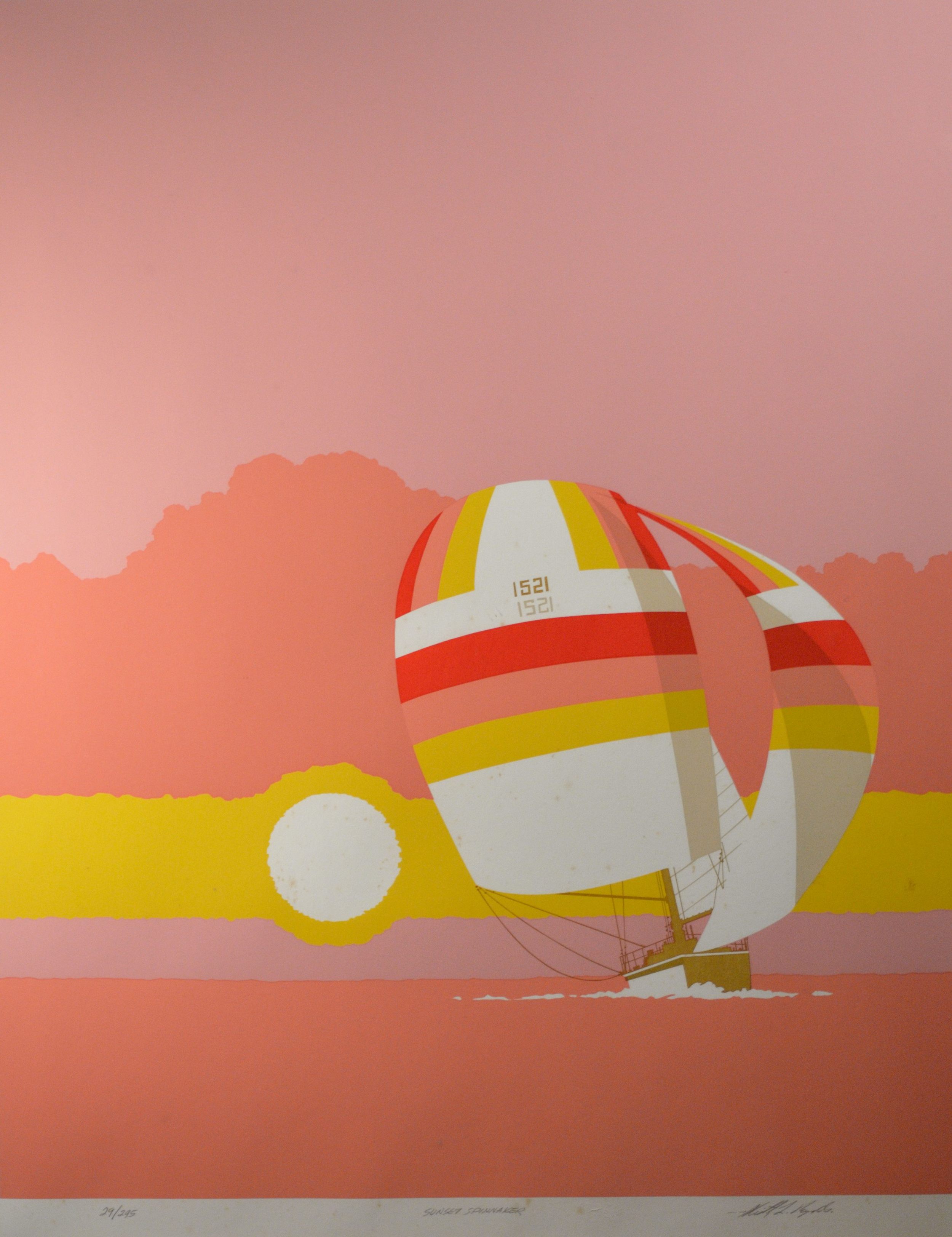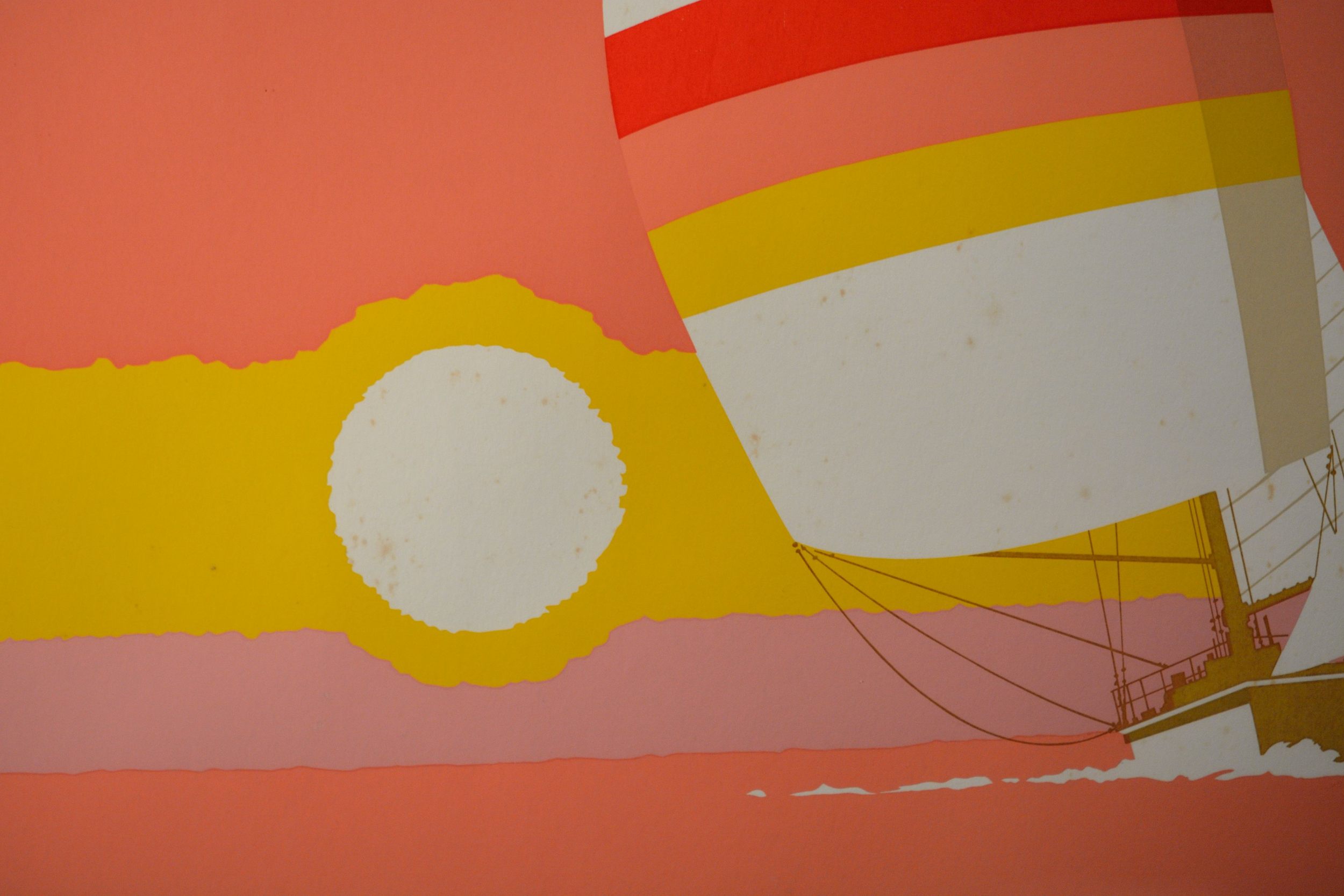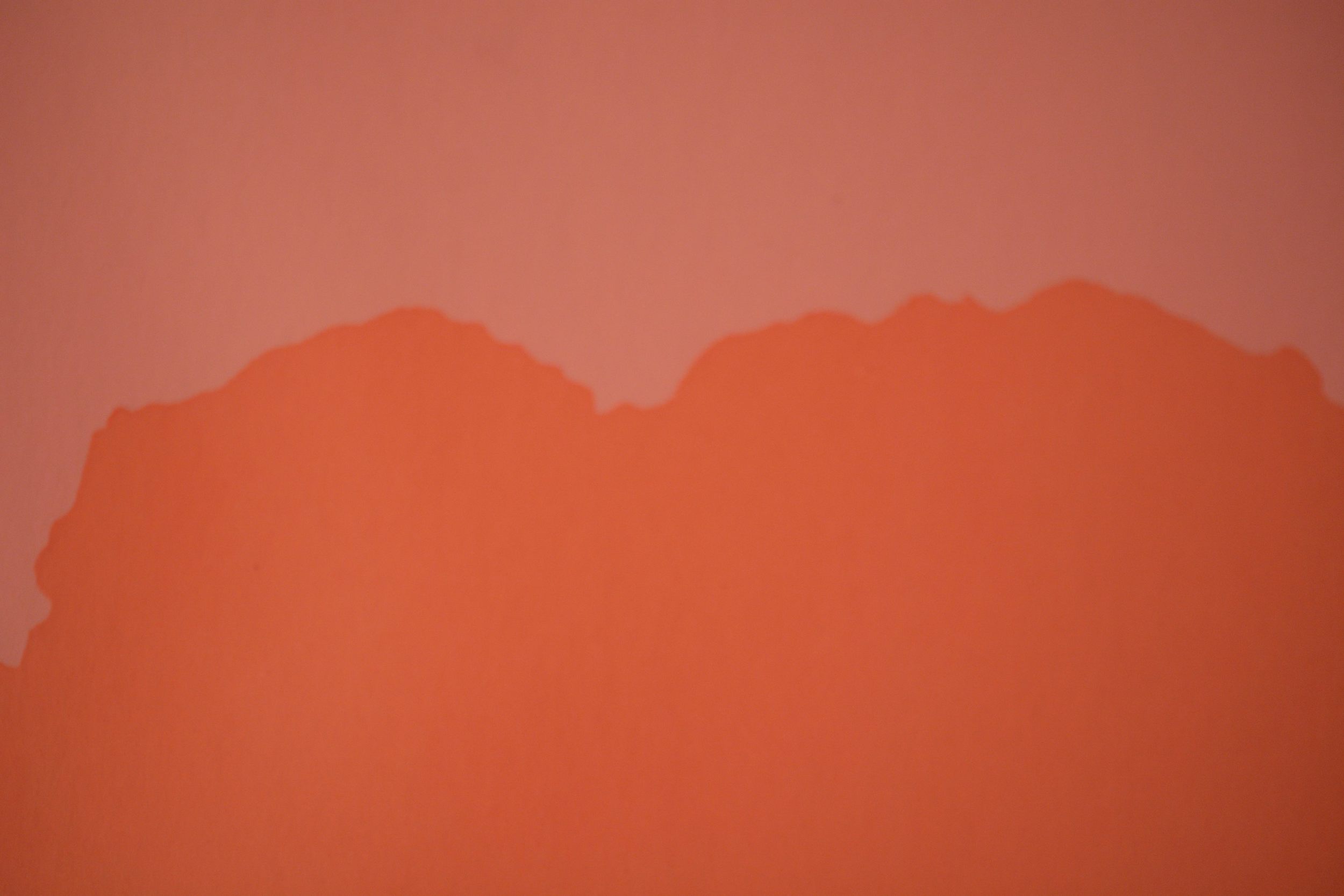 Keith L. Reynolds (1929 - )
Keith L. Reynolds (1929 - )
"Sunset Spinnaker"
Limited Edition Lithograph
19 x 24 inches
Signed, Numbered & Titled in Pencil
"29/295, Sunset Spinnaker, Keith L. Reynolds"
C. 1983
"Keith L. Reynolds has been actively painting since 1961. He is an award-winning member of the Society of Illustrators, New York, where he has been a member since 1964. Reynolds is also a member of American Society of Marine Artists. Reynolds establishedhis studio in Connecticut in 1975, and in 1980 served as President of the Mystic Art Association. He moved his studio to New Hampshire in 1989, and Rhode Island in 1998.

His work has been exhibited internationally, and is represented by galleries in New England, Annapolis, Philadelphia, Cannes, France and Osaka, Japan. Reynolds' paintings and prints enjoy popularity in the Far East. For some years he has attended annual exhibitions of his work in Tokyo, Osaka, and Kobe. His work has appeared editorially in such publications as Yacht Digest, Milano, Italy, Boat Now, Japan, Sail and The Yacht Magazines, U.S.A." (Bio from J. Russell Jinishian Gallery Inc.)

This limited edition lithograph entitled "Sunset Spinnaker" is an absolutely beautiful lithograph signed in the lower right and numbered low left 29 of 295. This is a rare print by Reynolds measuring 19 x 24 inches and in overall very good condition. This print dates to the mid 1980's and rests in its original thin gold frame. Their is minor sporadic foxing in this print due to the print being framed and backed with cardboard, the foxing is primarily seen in the white of the sail, sun and margins. An inexpensive restoration could remove all the spots. This is overall an excellent original litho, and one that would make a great addition to ones collection of this wonderful American artist.
Like always please feel free to contact us directly at inquire@henningfineart.com below if you have any questions.