Shlomo Katz (1937 - 1992)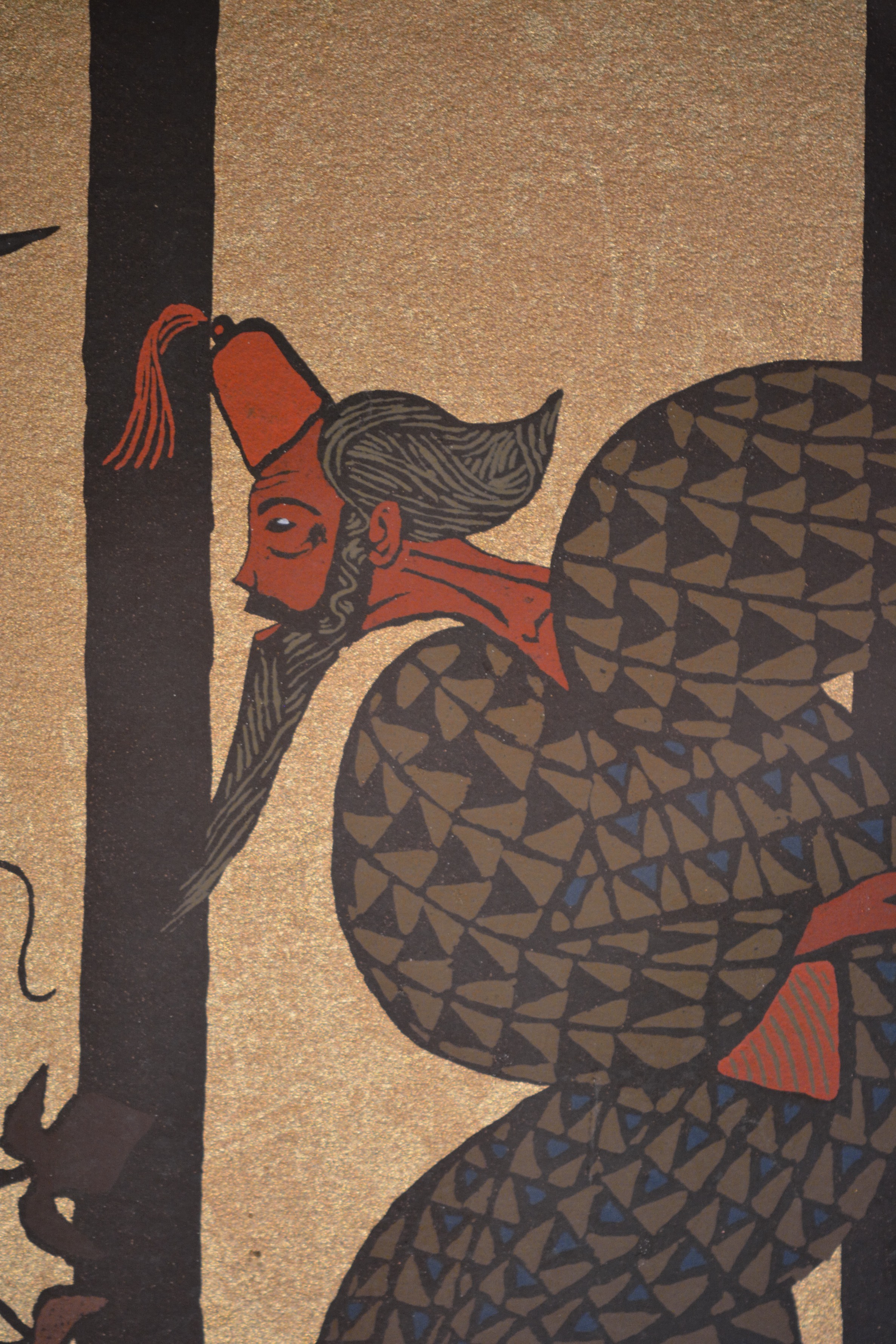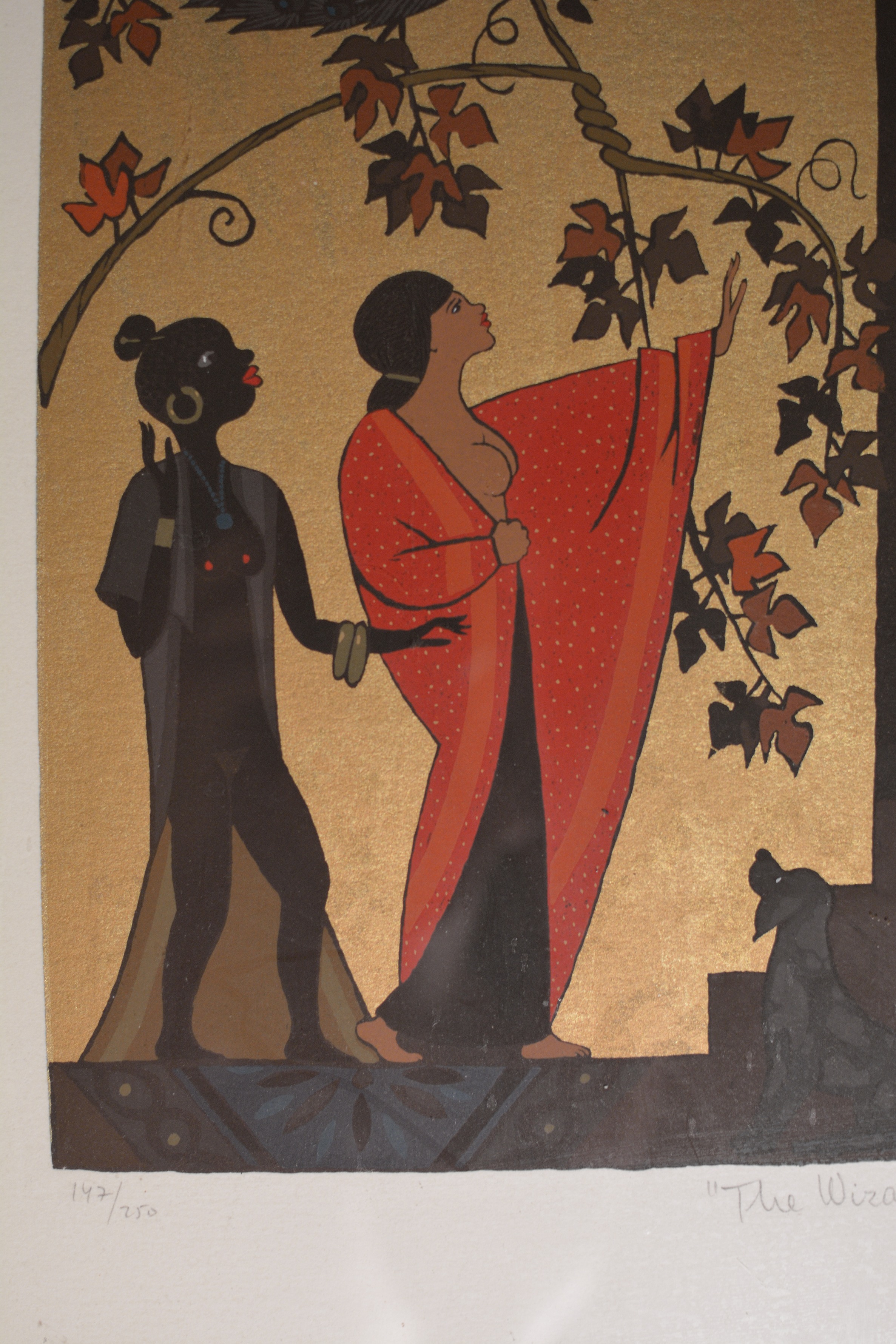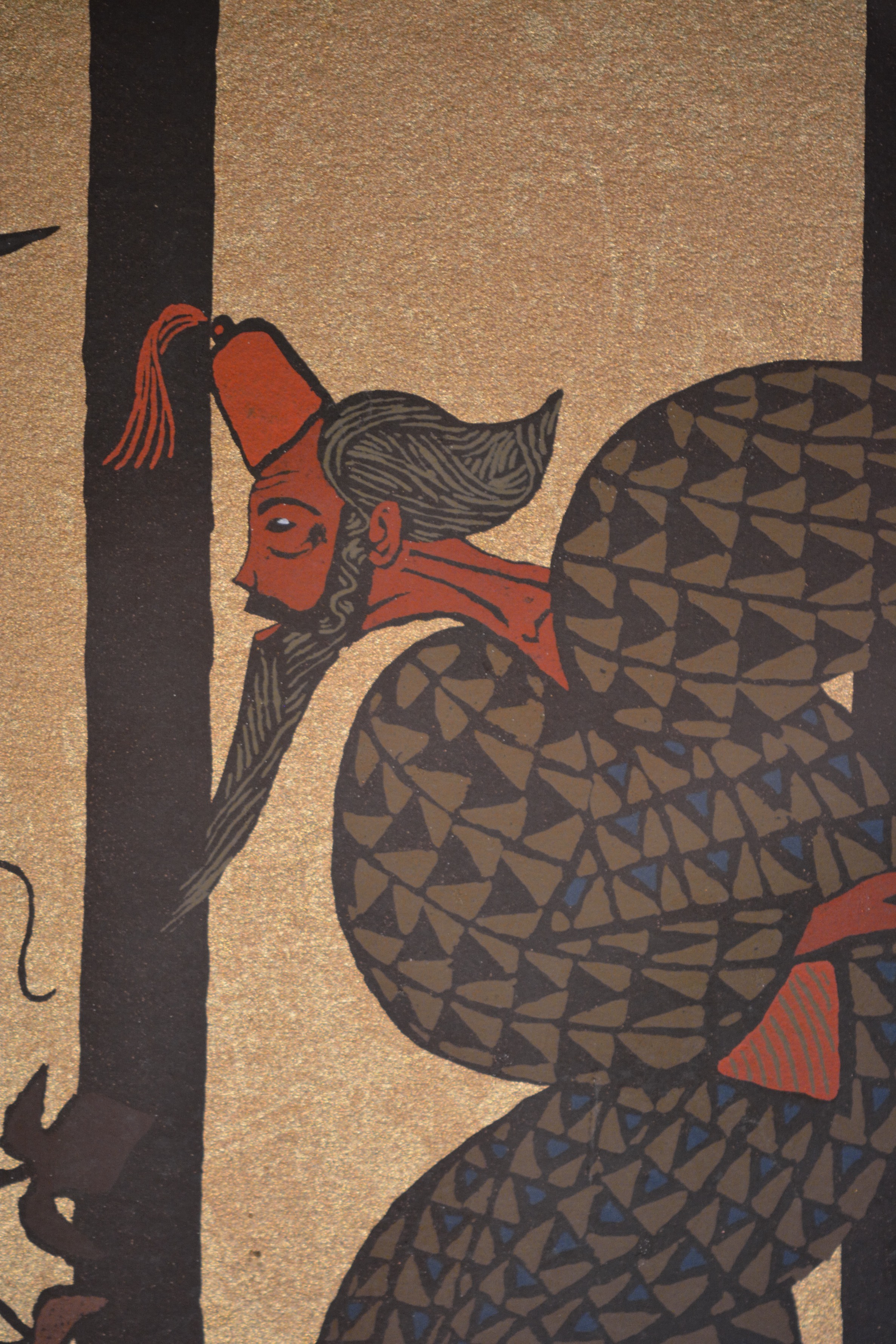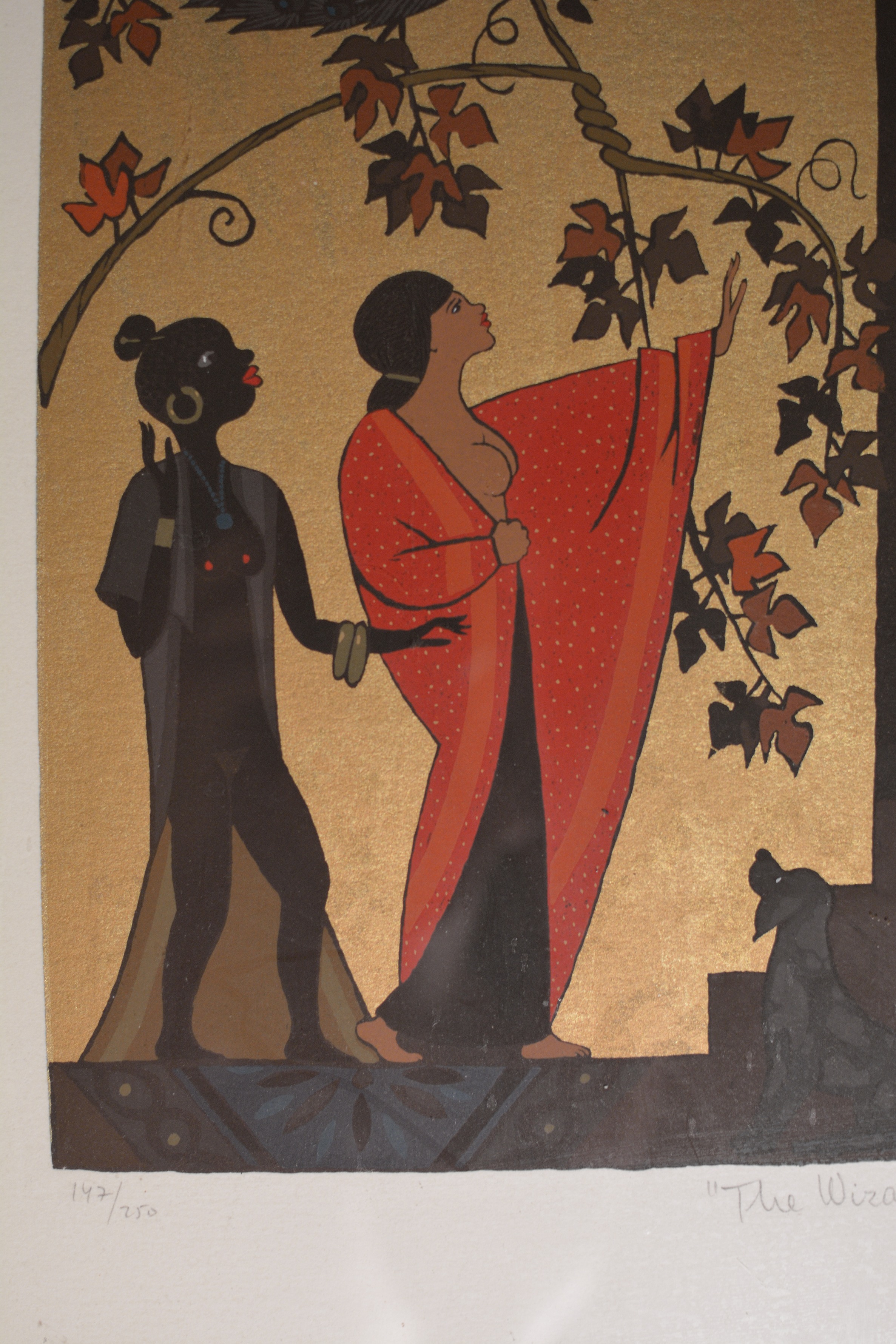 sold out
Shlomo Katz (1937 - 1992)
Shlomo Katz (1937 - 1992)
"The Wizards"
Serigragh limited edition on Fabriano paper 147/250
22 x 15 1/2 inches
Pencil signed, titled, Numbered: Shlomo Katz
20th cent.
Shlomo Katz was born 1937 in Lodz, Poland and immigrated to Palestine in 1945 at the age of eight. He went to school at Kibbutz Mishmar Ha'emek, and his teachers noticed his artistic ability from the beginning. After he went to Paris pursuing art he studied at the Ecole de Beaux Arts and developed his original technique of oil painting on a gilded metal surface. His pieces resembled oriental miniatures and medieval icons. Katz serigraphs became the ultimate in modern printmaking and in 1985 was commissioned by the Falcon Foundation to design 9 large pieces of art for the chapel at the United States Air Force Academy in Colorado Springs now considered a National Treasure. Katz's works reside in galleries and museums in Israel, Australia, France, Hungary, United States, and England.
This serigraph "The Wizards" is a wonderful limited edition piece signed in pencil by Shlomo Katz. The condition is near mint besides what appears to be a little foxing on the bottom center (photographed, extremely minimal). Framed in what's believed to be its original frame in its thin gold frame this piece is ready to be hung. This is on embossed Fabriano paper with the gold just popping off the surface. This will catch the eye of any one who passes by with its busy and interesting composition which depicts the Biblical events of Moses.
Like always please feel free to contact us directly at inquire@henningfineart.com below if you have any questions.