Gunbae Kim (1947 - )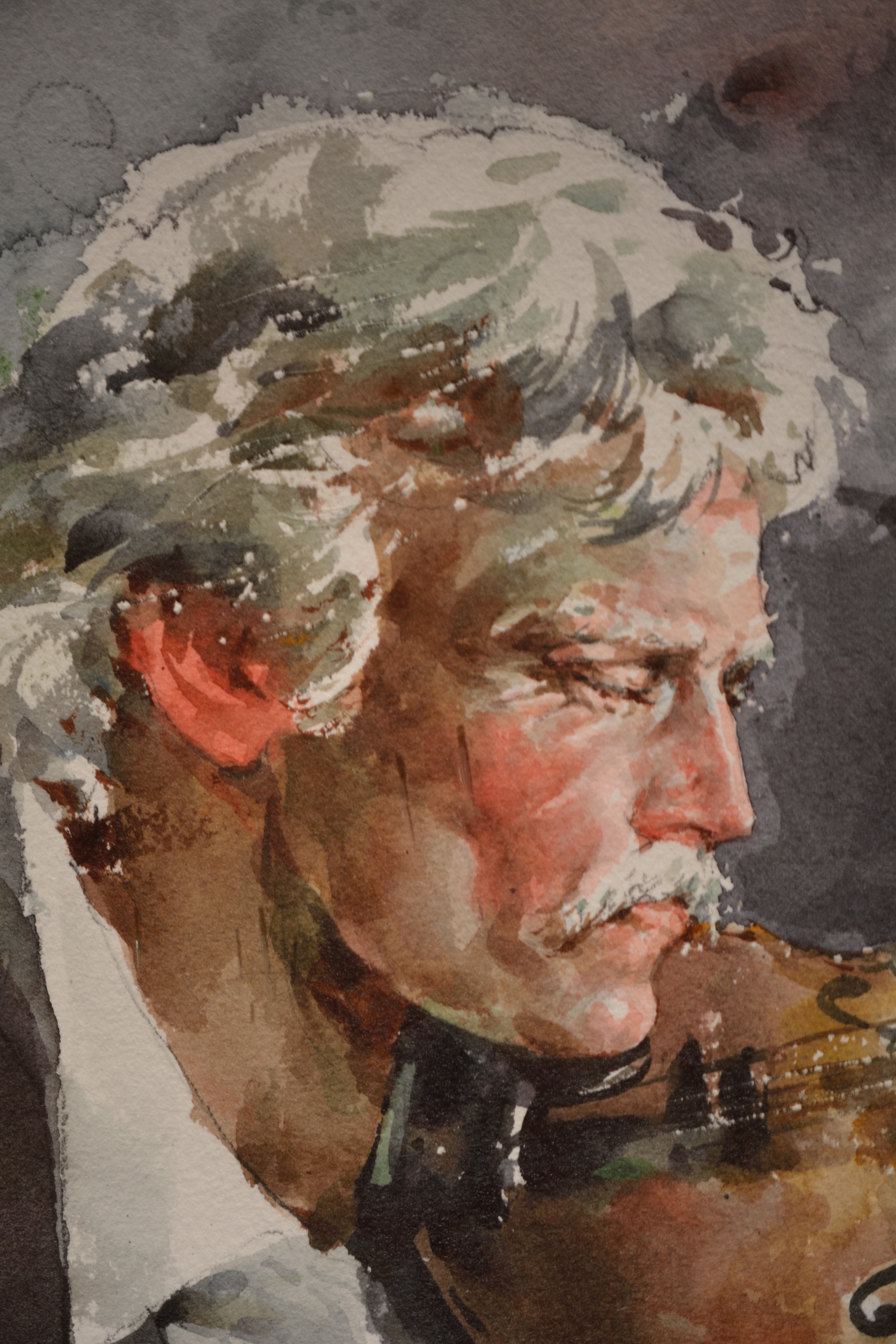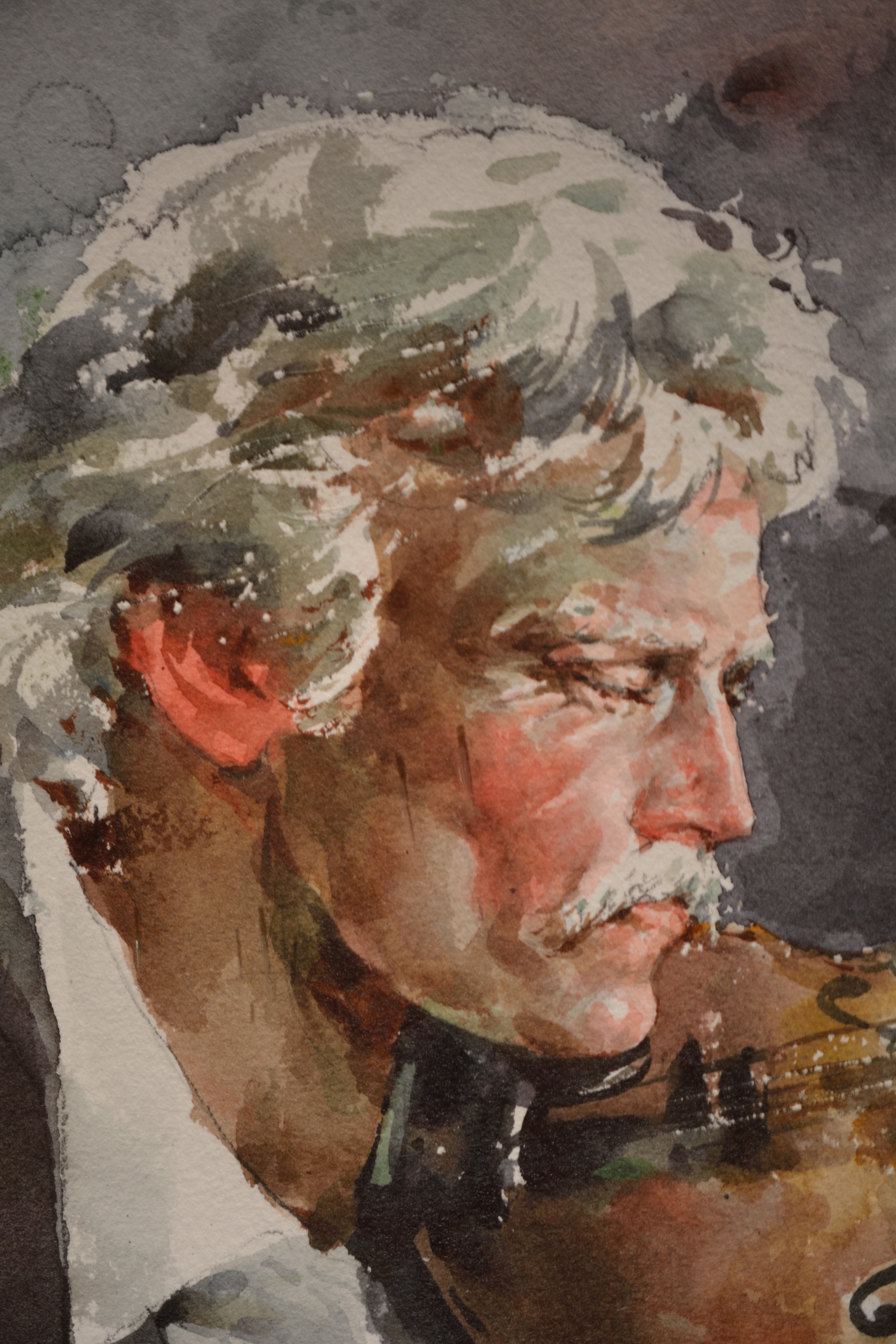 Gunbae Kim (1947 - )
Gunbae Kim (1947 - )
"The Violinist"
Watercolor
23 1/2 x 17 1/2 inches
Signed/dated lower right: Gunbae Kim
1999
Gunbae Kim was born and raised in Seoul, South Korea 1947. Kims grandmother is the one who first turned him onto art teaching him to draw as a little boy which sparked an interest. He can remember while in primary school his friends asking him to draw them pictures frequently. When Gunbae Kim decided to go to art school his parents were terribly upset especially his father who was an architect and had wanted Kim to go into the same field. His parents did not want him to end up a starving artist. Since he has become a master of realism usually working in watercolor and oil. He has had many exhibitions and won many awards and since moved to Orlando Florida in the mid 90's to "retire". Gunbae Kim is still active in the art world and a artist of incredible talent.
This original water color of a violinist is absolutely stunning. The quality of the work is clearly from a master which is visible from the detail of the violinist emotion to the way the music is able to be felt radiating from inside the painting. Kim preferred to paint scenes of dancers and musicians to capture the happier side of life and its apparent in this painting. It is all professionally framed and matted with archival materials and instead of having glass in the frame is a piece of acrylic so you don't have to worry about it shattering.
Like always please feel free to contact us directly at inquire@henningfineart.com below if you have any questions.