William St. John Harper (1851 - 1910)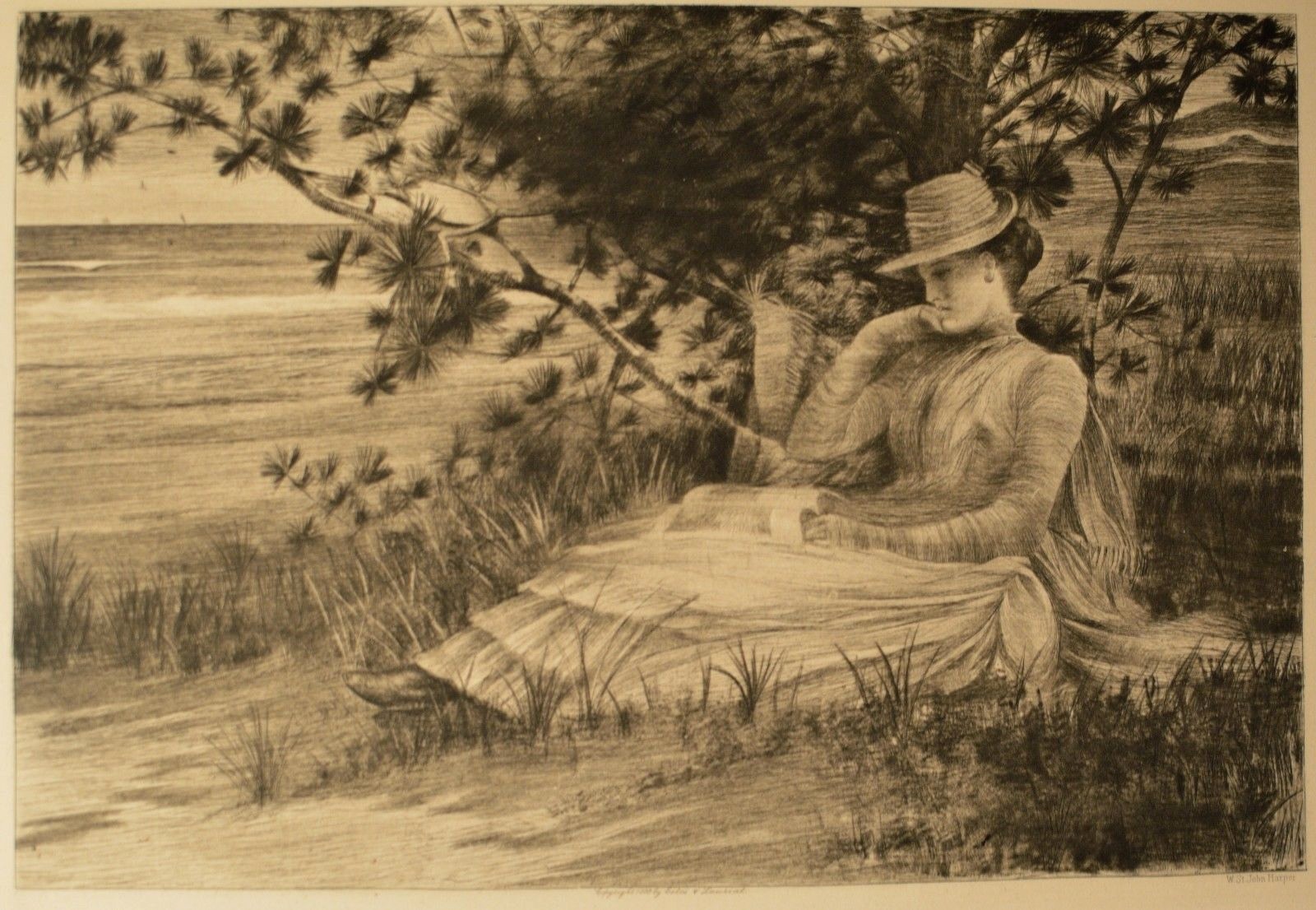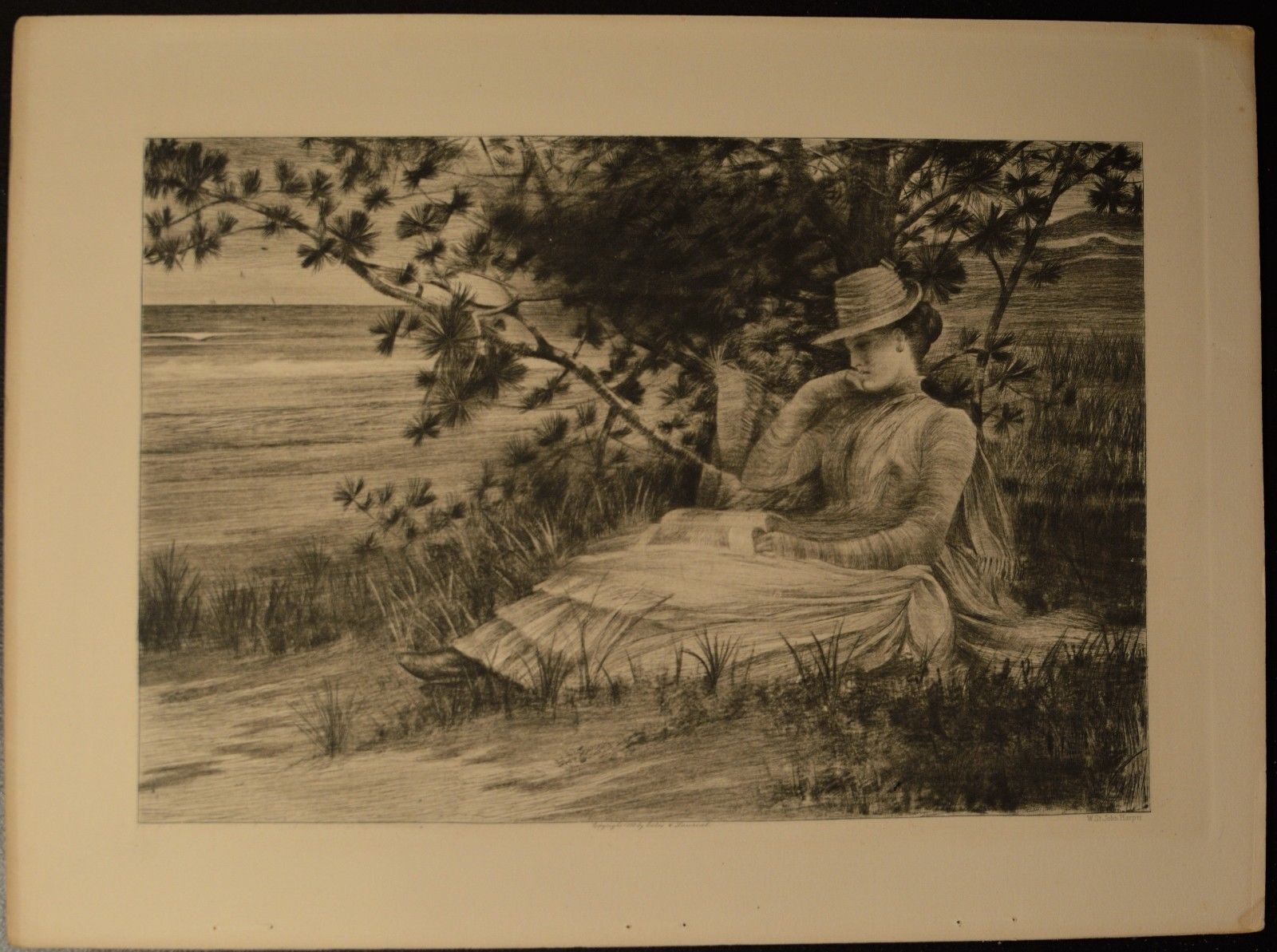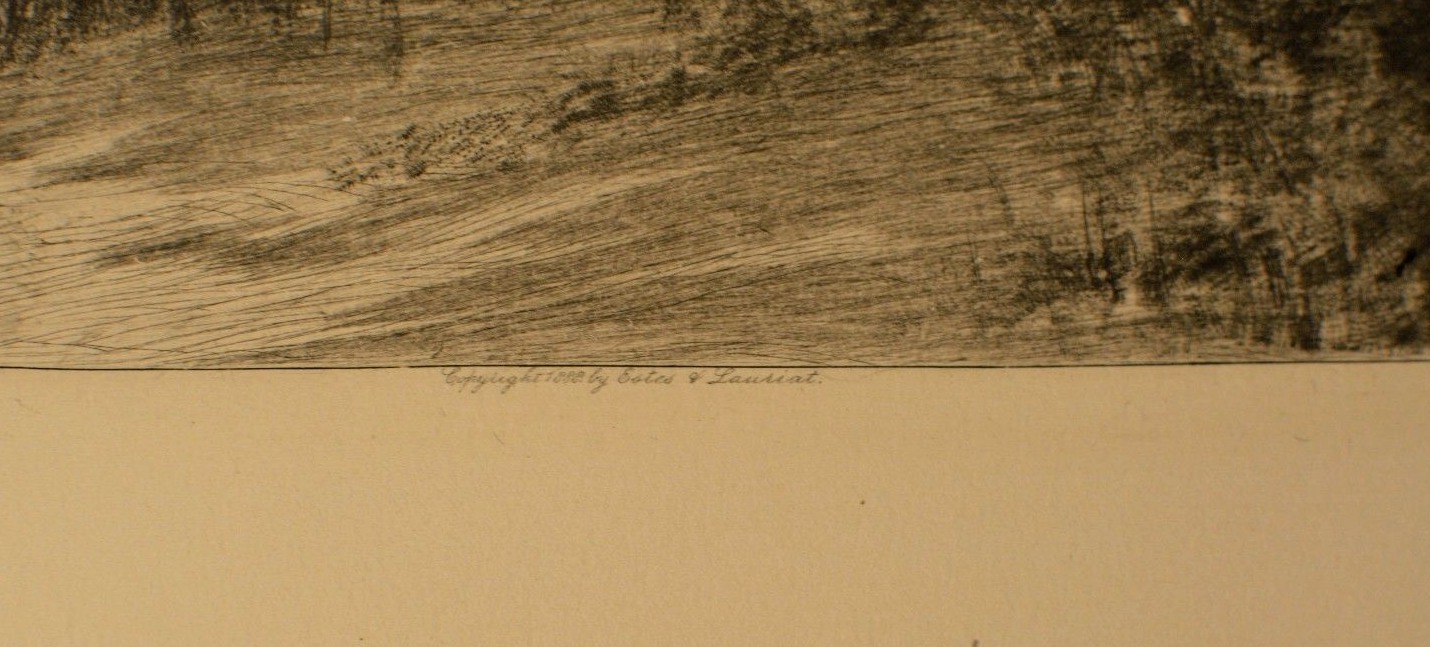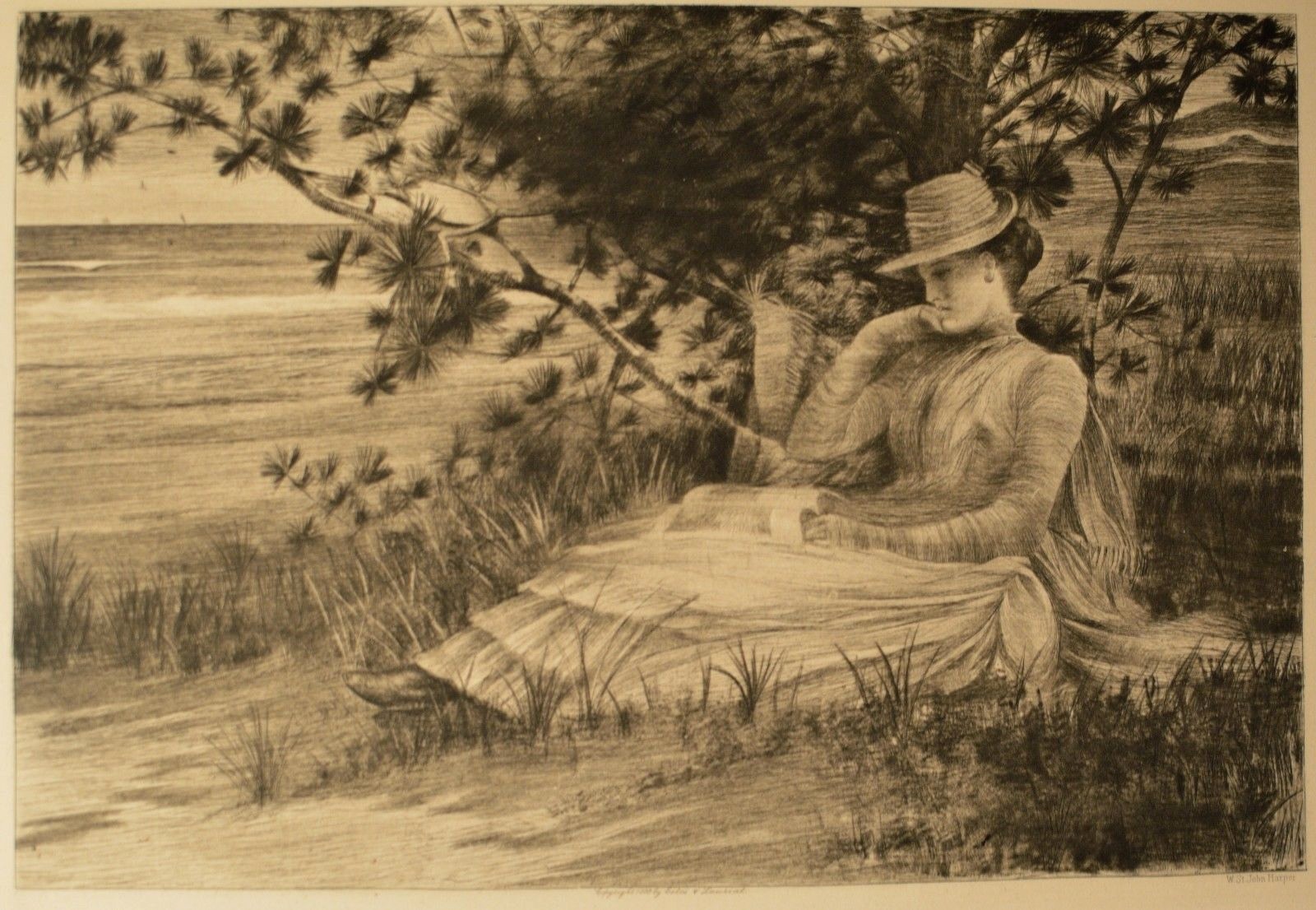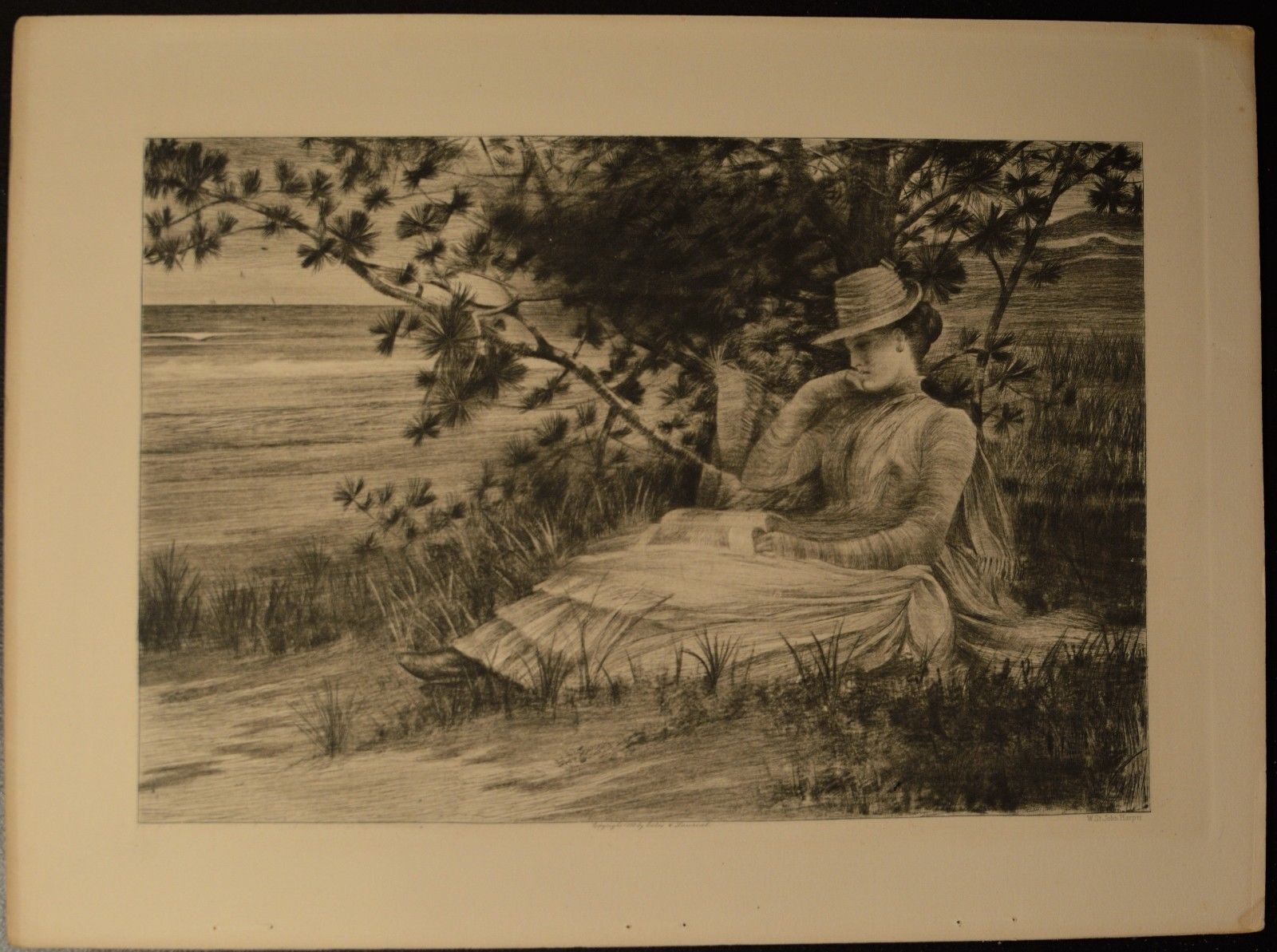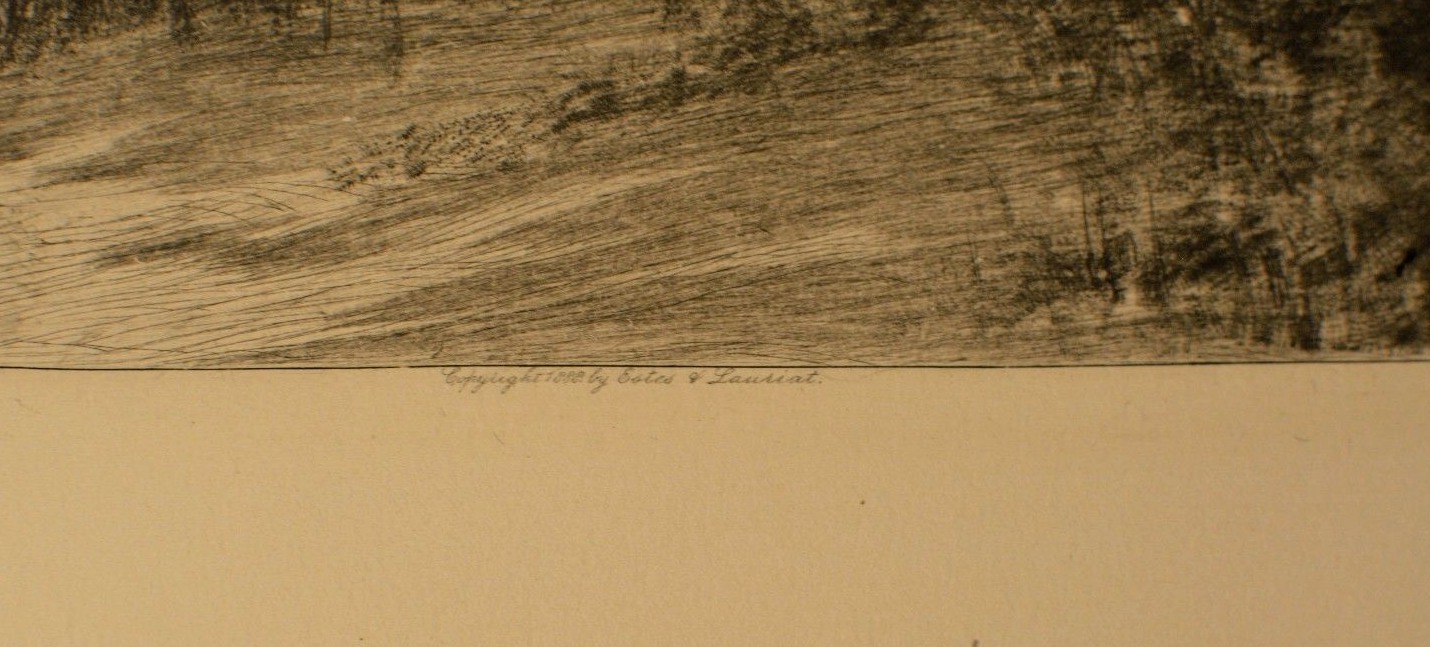 William St. John Harper (1851 - 1910)
William St. John Harper (1851 - 1910)
"Revery"
Etching
8 x 12 inches
Signed in plate, lower left: W. St. John Harper
1888
William St. John Harper was born in 1851 in Rhinebeck New York and was best known as an illustrator and teacher. William Harper received his first art lesson from John B. Whittaker at the Brooklyn Academy of Design after attending the College Grammar School in Brooklyn. In 1879 he became manager of the New York Daily Graphic's art department and his illustrations appeared in periodicals like Harper's Weekly and Scribner's. In the later part of his career he became well known for his pictures of women and children and didn't usually paint them in oil. Not painting much William still won the Thomas D. Clark prize for "Autumn" in 1892 which helped him in his election as an Associate in the National Gallery. He taught in the Art Students League serving as their director of management and even president at times!
"Revery" is a wonderful original etching of a beautiful women lounging under a shrub while reading a book. This was originally bound in a book and has three spots where staples had held it into the binding. The book was American Art Collections written by William Montgomery in 1889 and included is its cover page. This etching is in excellent shape and comes unframed, may have slight imperfections around the border on the margins due to not being framed.
Like always please feel free to contact us directly at inquire@henningfineart.com below if you have any questions.