Lloyd Garrison (20th cent.)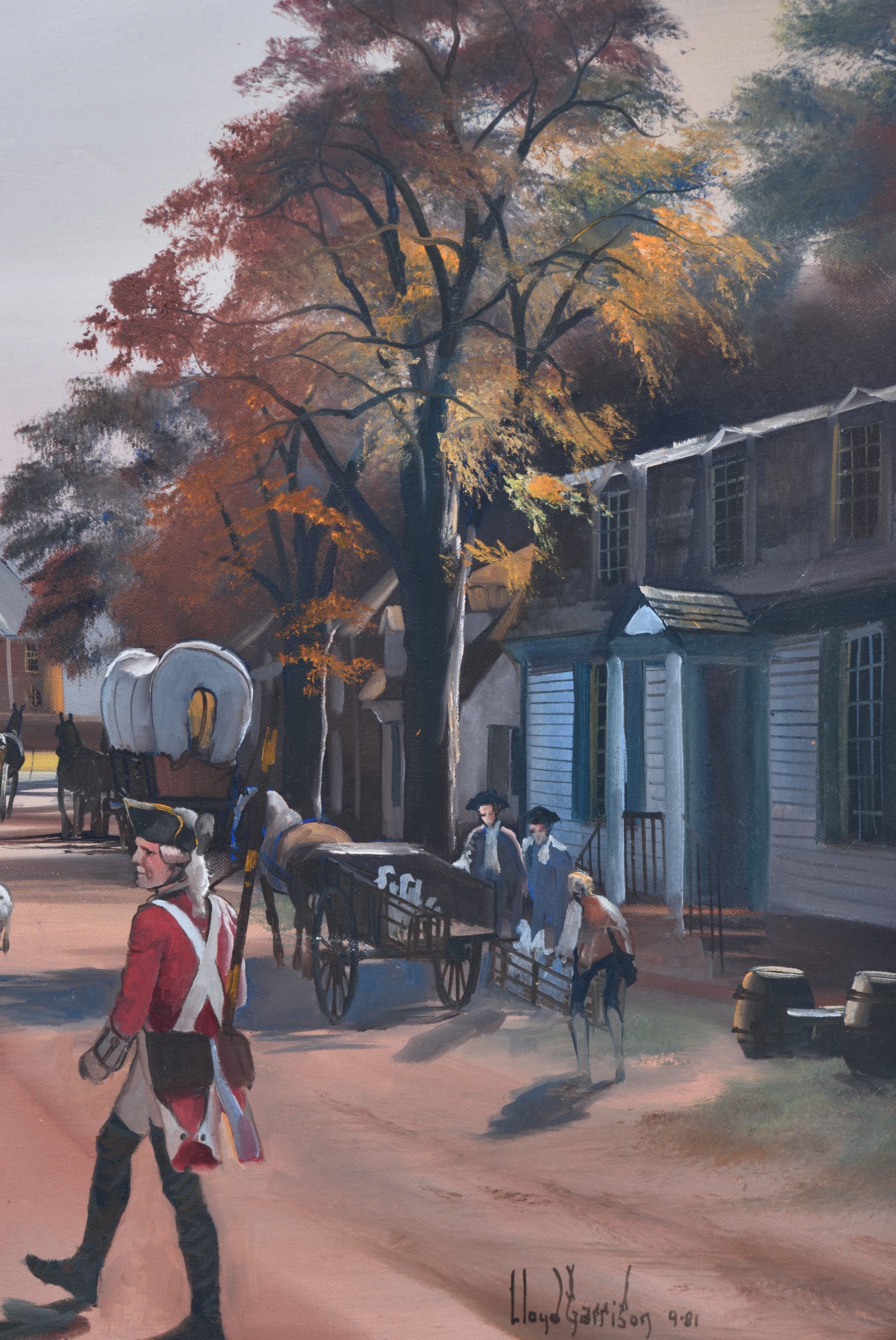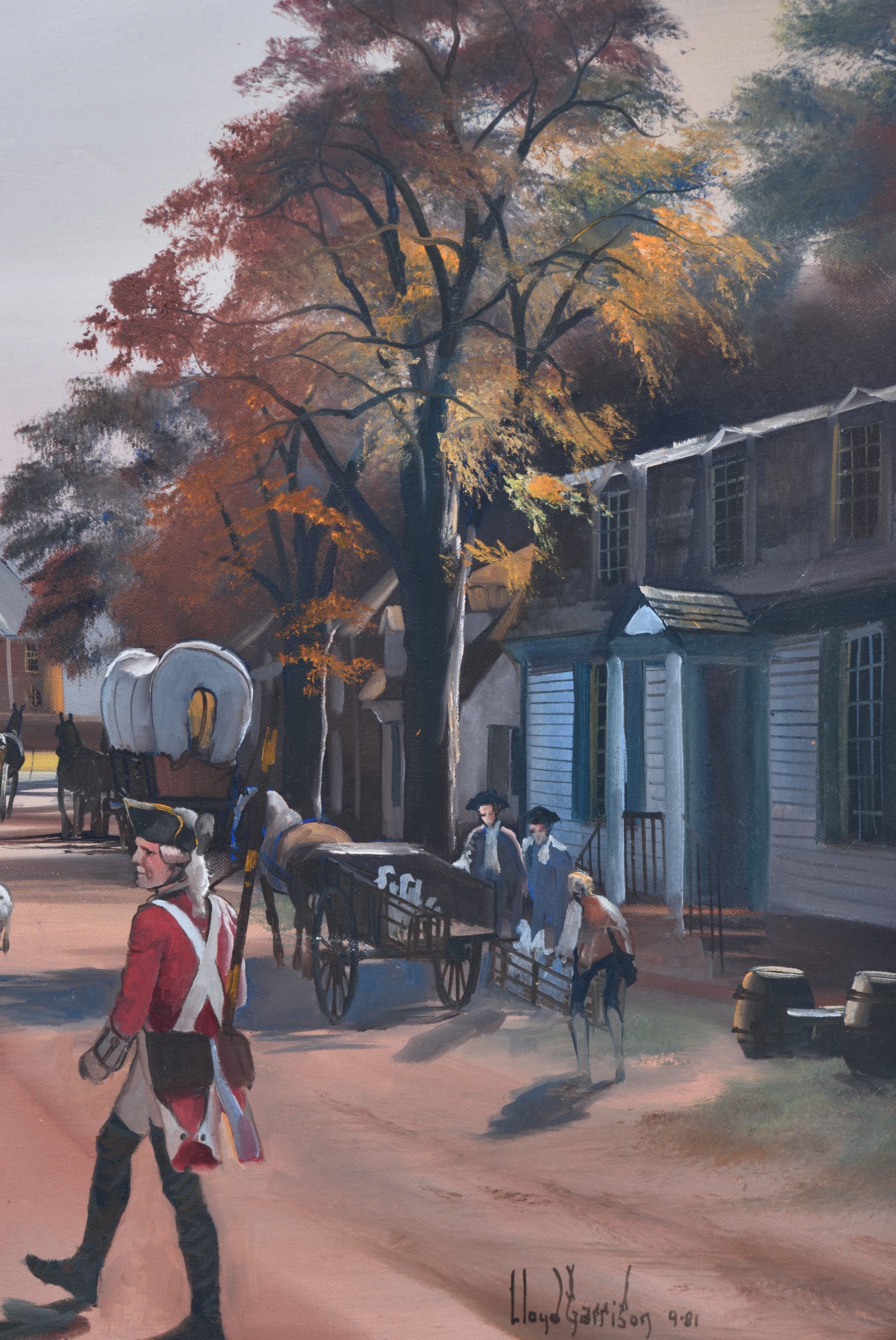 sold out
Lloyd Garrison (20th cent.)
Lloyd Garrison (20th cent.)
"American Colonial Street Scene"
Oil on Canvas
36 x 26 inches (canvas)
42 1/4 x 30 1/4 inches (frame)
Signed: "Lloyd Garrison" (low right)
September 1981
Lloyd Garrision has been a full time professional American painter for over 50 years creating many beloved images ranging from war scenes, Christmas compositions and of course many Colonial America depictions. Lloyd is very well known for his colonial era paintings and this is an excellent example of why he has obtained many beloved collectors of his works.
This large original oil painting on canvas is an absolute gem of a painting that depicts a bustling colonial era American street scene. With many subjects including women selling produce to the left, a sheep herder in the center and more people riding on horse back and in their carriage their is plenty to look at. The colors in the sky and trees indicate that the scene is during the fall and busy harvest season. The details that Garrison has put into this painting are just breathtaking and while hung on the wall this painting is sure to catch anyones eye as they pass by.
This painting is in absolute wonderful condition with zero tears, rips or punctures. While the canvas is excellent the wood frame it is mounted does show some minor signs of wear with little knicks and or cosmetic blemishes. This painting is signed in the lower right corner and dated 9/81.
Like always please feel free to contact us directly at inquire@henningfineart.com below if you have any questions.