Leon Haffner (1881 - 1972)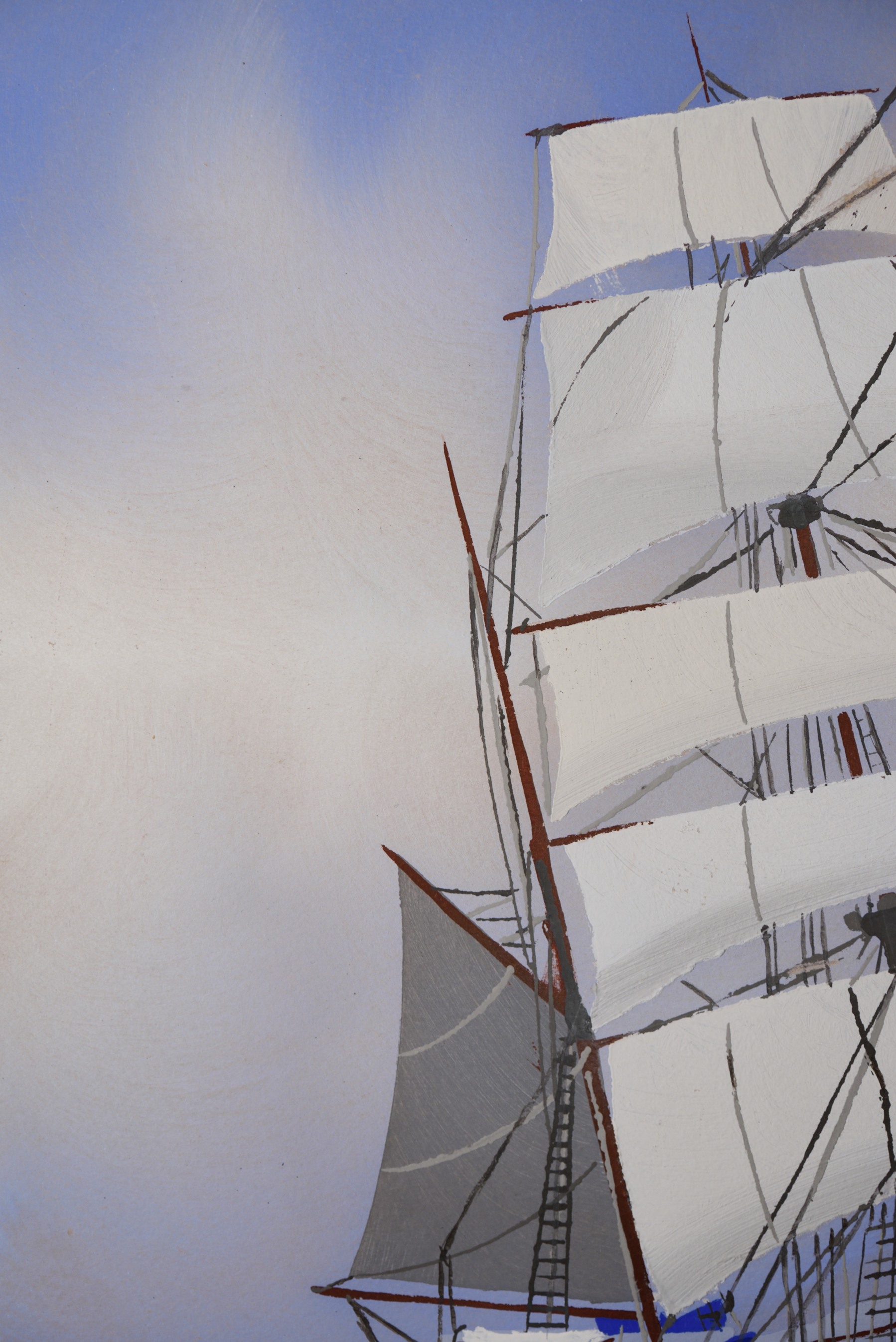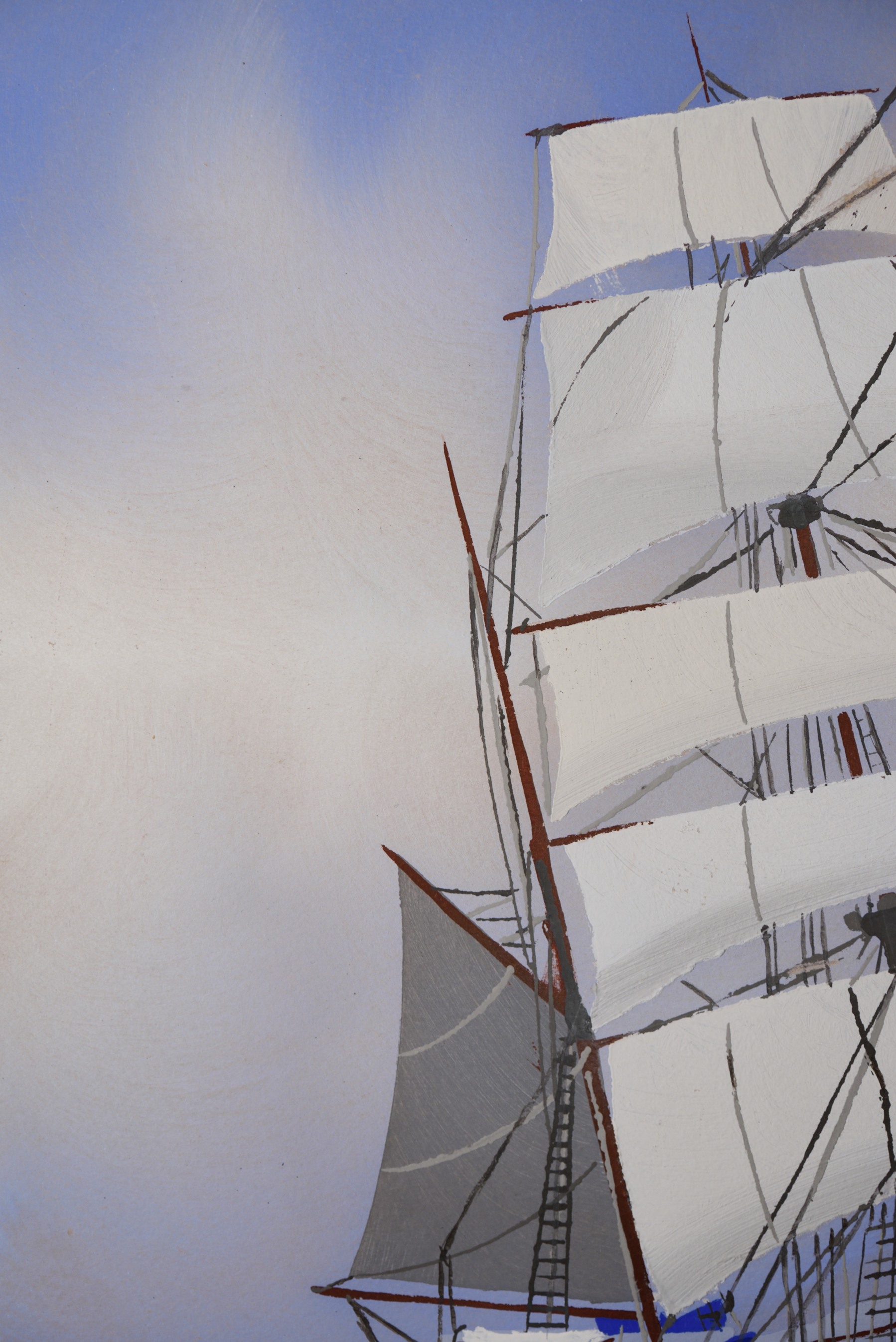 sold out
Leon Haffner (1881 - 1972)
Leon Haffner (1881 - 1972)
"Sailing Ship #112"
Gouache on Paper
20 x 17 1/2 inches (frame)
13 x 10 1/2 inches (paper)
Signed: "L. Haffner" (low left)
Undated
Leon Haffner was born in France in 1881 and died in 1972. During his lifetime he completed thousands of compositions with the majority being nautical related scenes especially sailing ships which was one of his favorites. Occasionally he painted other subjects like sea planes which are very rare and sought after by his more avid collectors.
This original painting is executed with gouache on paper and in beautiful condition! The use of colors and texturing of the medium gives the painting a nice three dimensional feel as well as a light and airy atmosphere, similar to being out on the sea. The clouds in the sky are puffy and the use of color in the sky is so realistic between the blue and grey it is fantastic! The painting measures approximately 13 x 10 1/2 inches while the frame measures 20 x 17 1/2 inches and does have a few scratches. This painting is numbered in the lower right corner just on the top of the water. This is one of two original Leon Haffner paintings that came from the same collection.
Like always please feel free to contact us directly at inquire@henningfineart.com below if you have any questions.