Janaina Tschape (1973 - )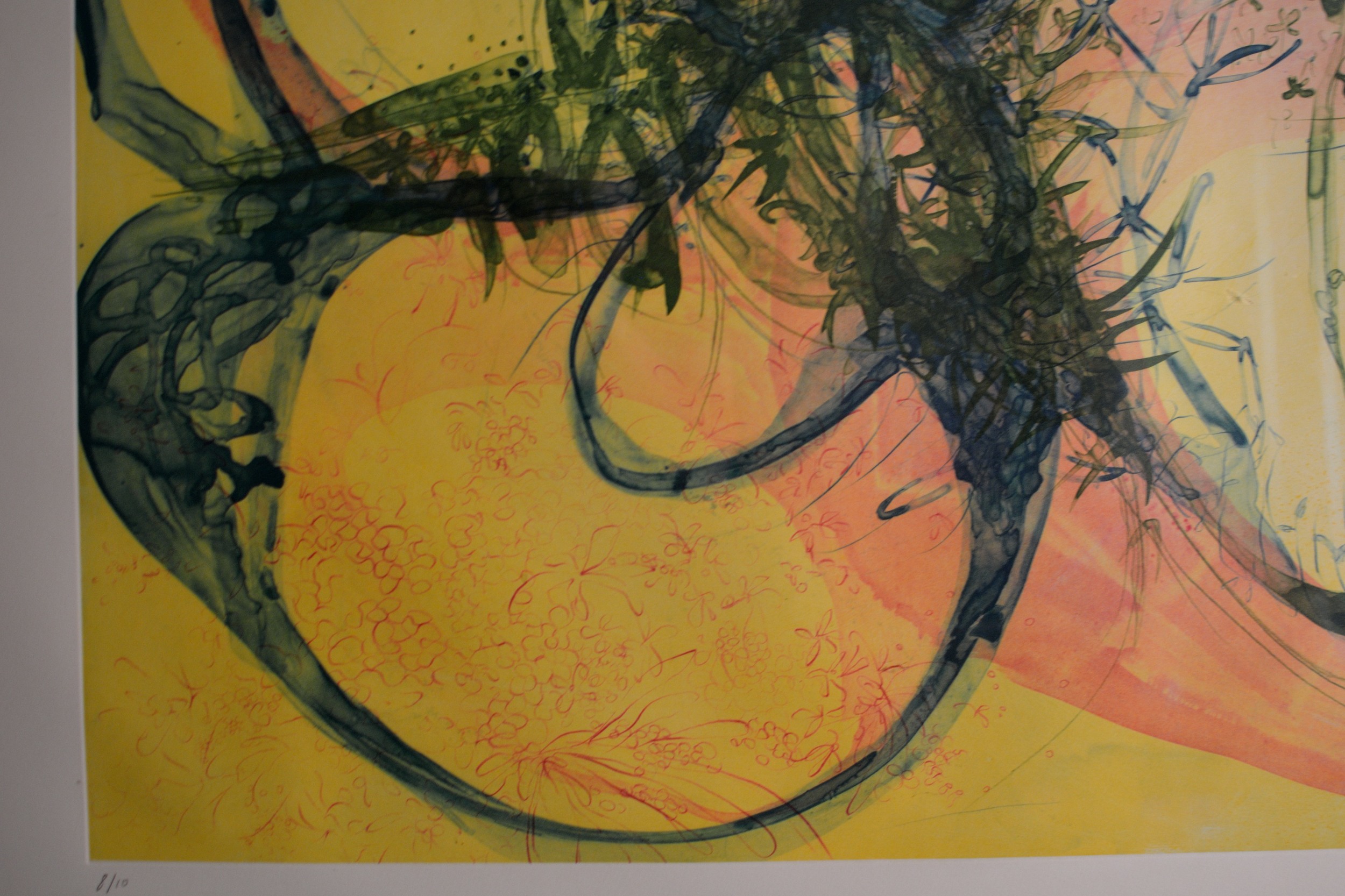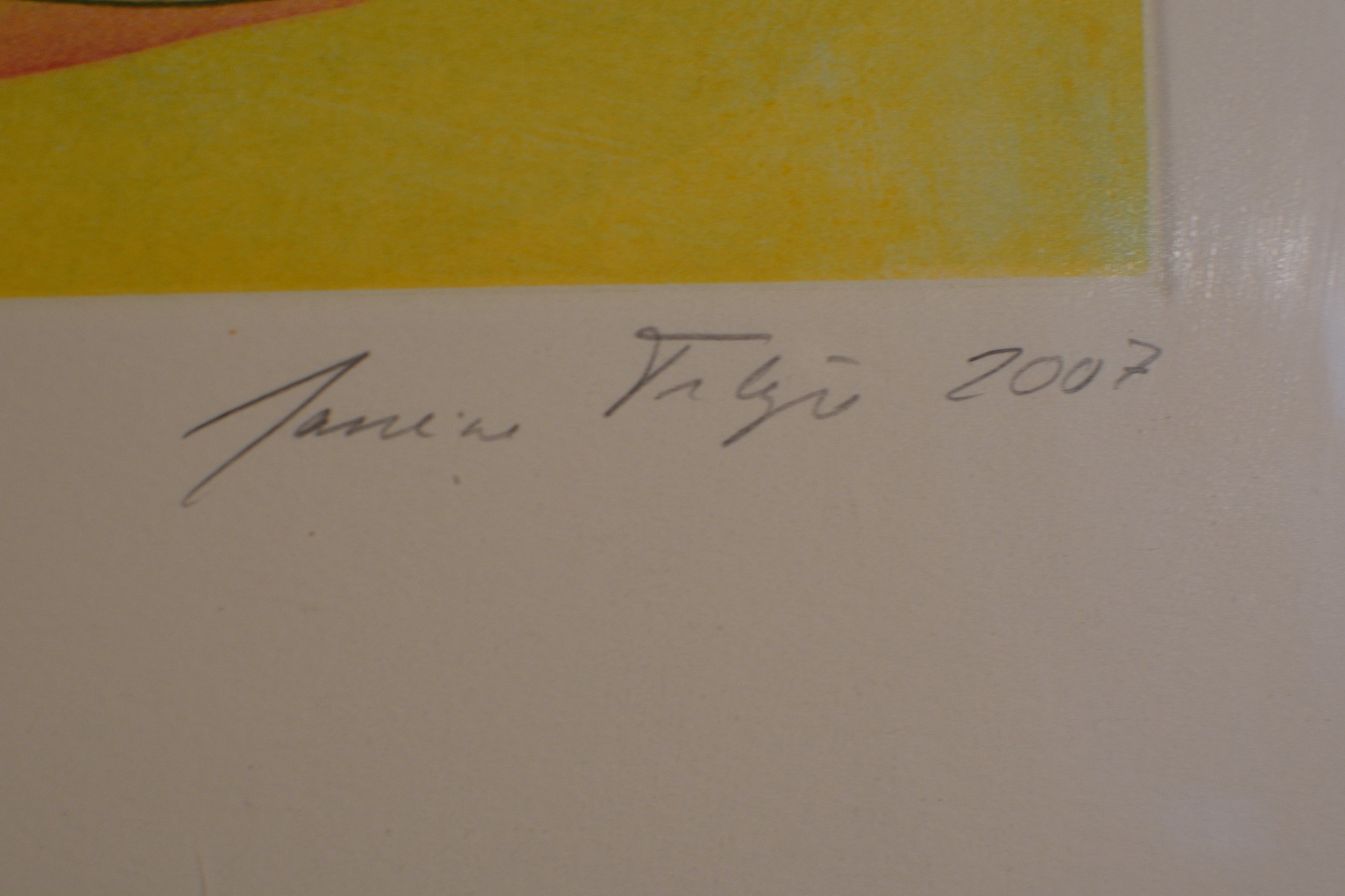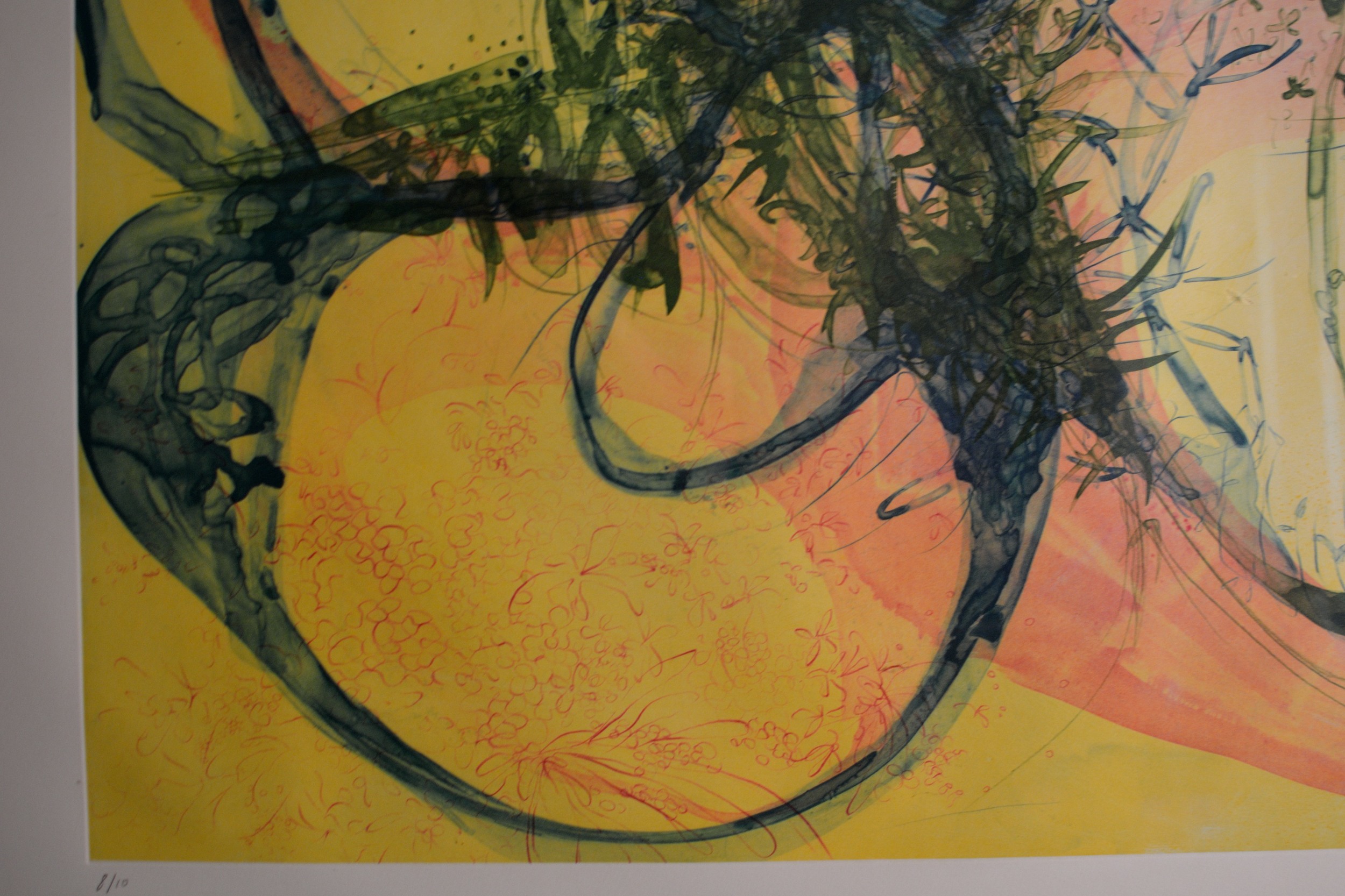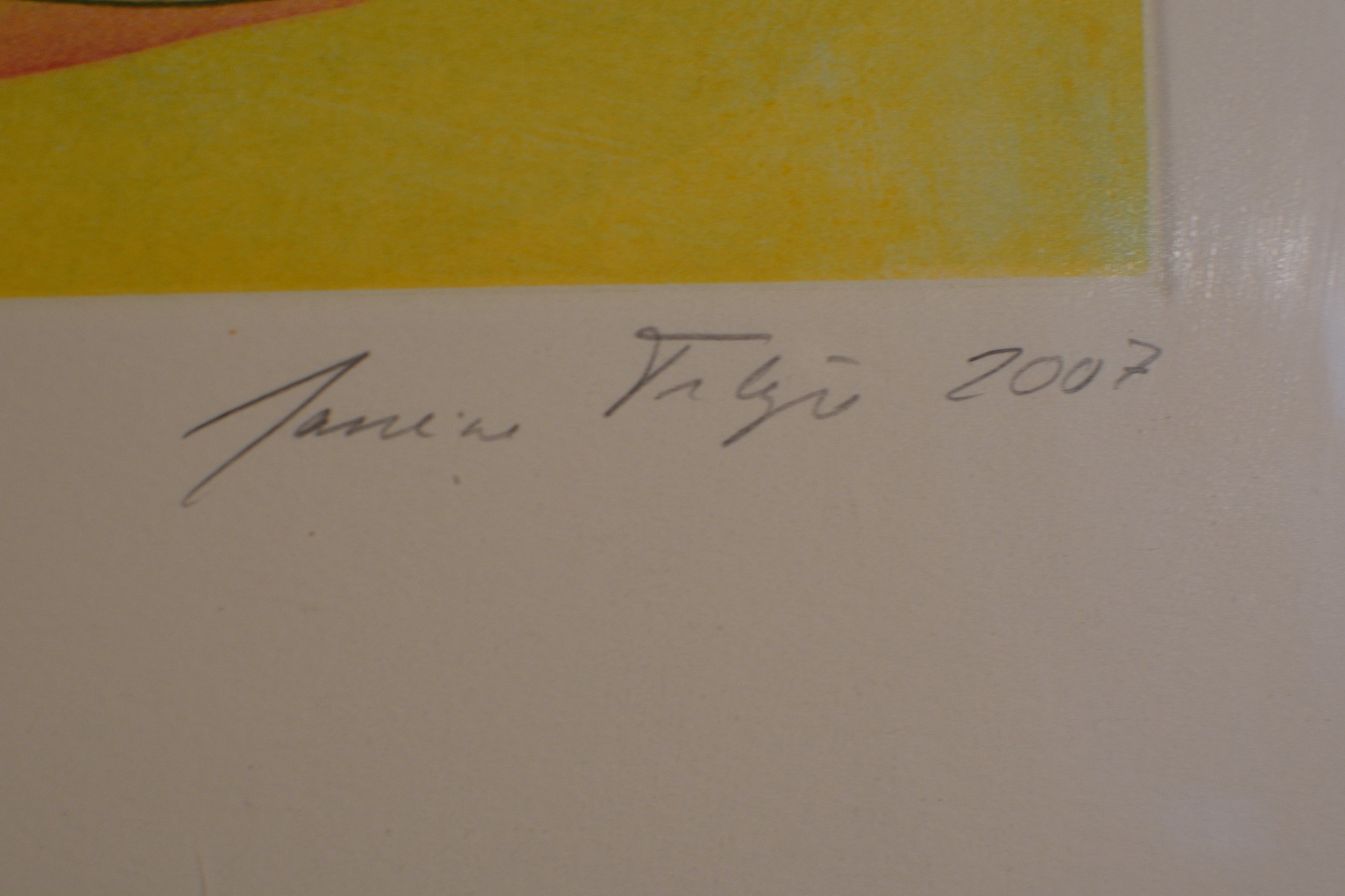 Janaina Tschape (1973 - )
Janaina Tschape (1973 - )
Mimosis Soli 8/10
Direct Color Gravure
40 5/8 x 48 3/4 inches
Signed lower right: Janaina Tschape 2007 & Numbered lower left: 8/10
2007
Janaina Tschape was born in Dachau Germany in 1973 and raised in Sao Paolo Brazil. She received her Bachelor of Fine Arts from Hochschule fur Bilende Kuenste, Hamburg and then after he Masters in Fine Art from the School of Visual Arts in New York. Janaina has always used the female body as her main study and has expressed it through drawings, paintings, films, and prints. Since then her works of art have been on display and in exhibitions in places like Tokyo, Sao Paolo, London, and Berlin.
This piece entitled "Mimosus Soli" is an absolute stunning limited edition print! It is not only signed and dated in the bottom right but their were only ten printed, this being number eight. The colors are vivid and suck viewers in as it appears to always be changing its composition by all the twisting and intersecting lines. This piece is in mint condition and is very large. It is framed but upon payment it will removed from the frame and rolled up into a tube. Shipping would be incredibly expensive so if you want it shipped in the frame it will be an extra charge.
Like always please feel free to contact us directly at inquire@henningfineart.com below if you have any questions.