Thomas James Soper (1817 - 1893)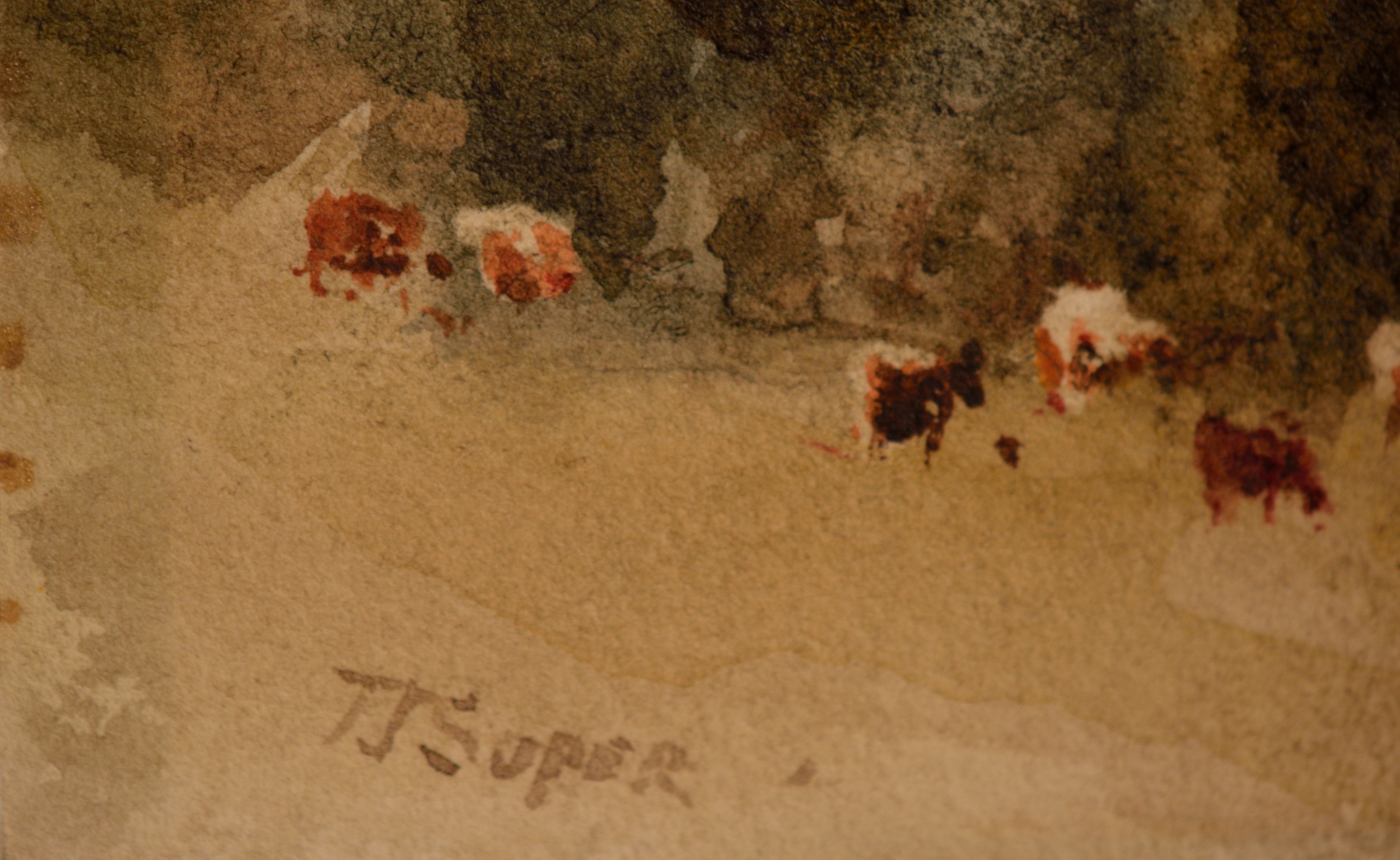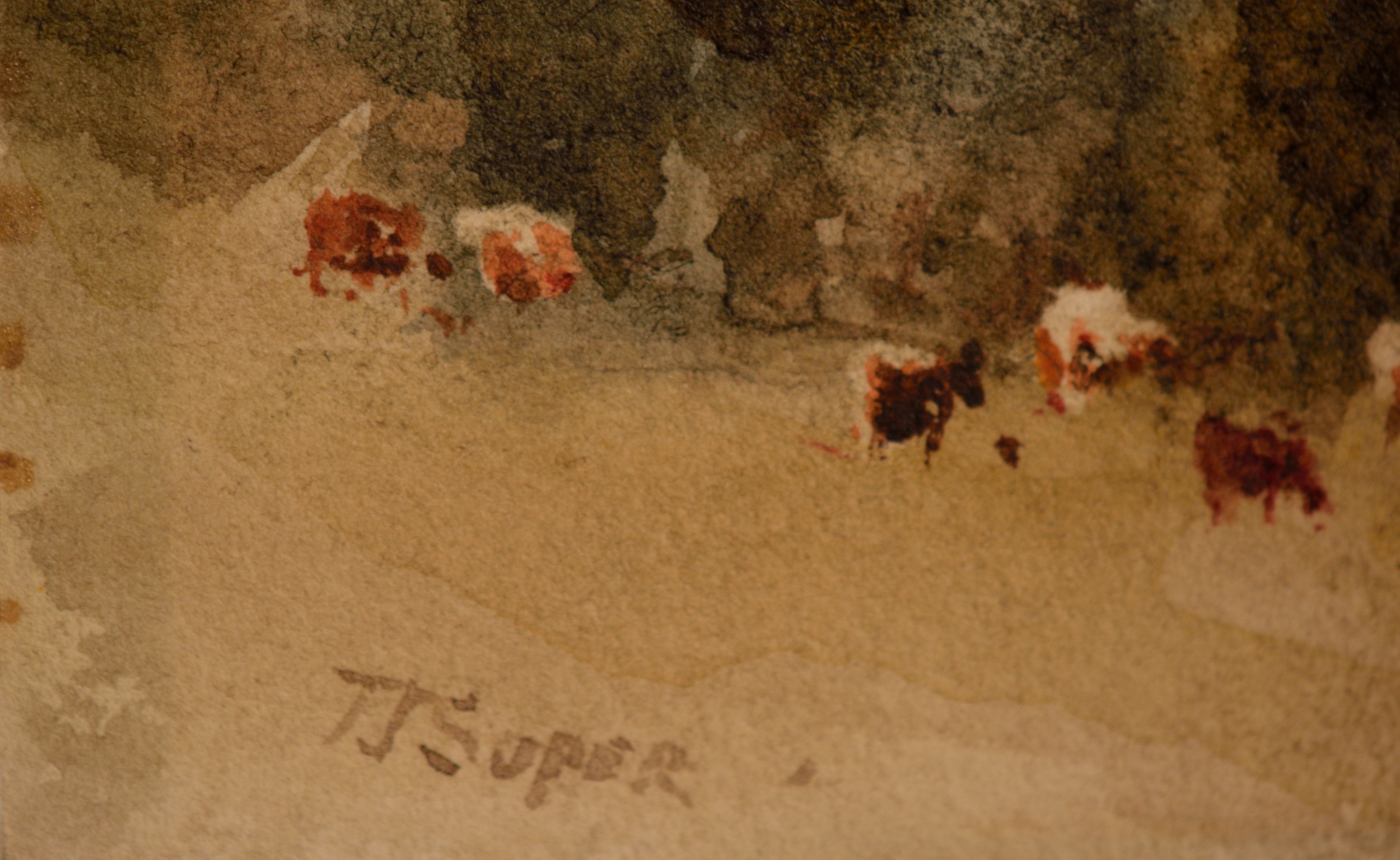 Thomas James Soper (1817 - 1893)
Thomas James Soper (1817 - 1893)
"View of Sevenoaks, Kent, UK"
Watercolor
4 5/8 x 6 1/2 inches
Signed bottom left: TJSoper
Circa 1850 (not dated)
Thomas James Soper is an English artist known for his quaint landscapes across the British Isles. Soper was an established victorian landscape artist who exhibited his works at the Royal Academy between 1836-1882. He also exhibited his paintings at the British Institution, Royal Society of British Artists, and the New Watercolour Society. It is worth noting that Soper was an outstanding favorite of the Victorian era artists for his clarity and simplicity in composition. His works are in the permanent collection of The Museum of Reading, Brighton Art Gallery, and Golaming Art Gallery.
This is a beautiful little landscape watercolor overviewing Southoaks, Kent, England, rolling hills of country farmland. With cows in the foreground, thick foliage in the middle and a house on farmland in the background makes this a wonderful example of Sopers landscapes categorized by simple and clear. Placing his emphasis on the green vegetation in this composition gives it a lively look and in a slight impressionist fashion makes it very appealing to look at. This watercolor was framed but no longer is. Tape and part of the board it was previously attached too is still present on the reverse. Painting is in over all fantastic condition with minimal foxing upper left. This painting was purchased with what used to be the backing to the previous frame with a gallery like label.
Like always please feel free to contact us directly at inquire@henningfineart.com below if you have any questions.