Ben Smith (1941 - )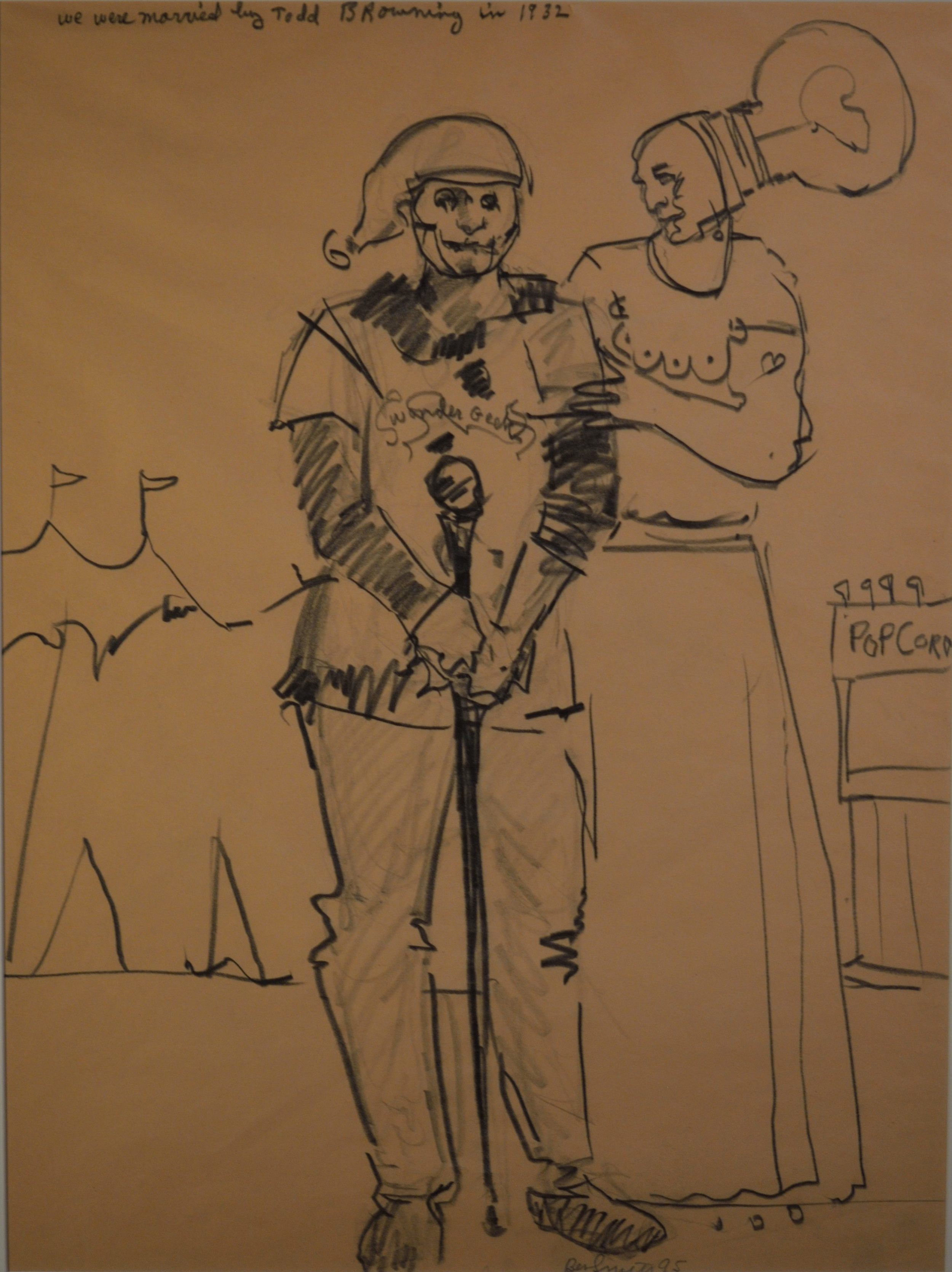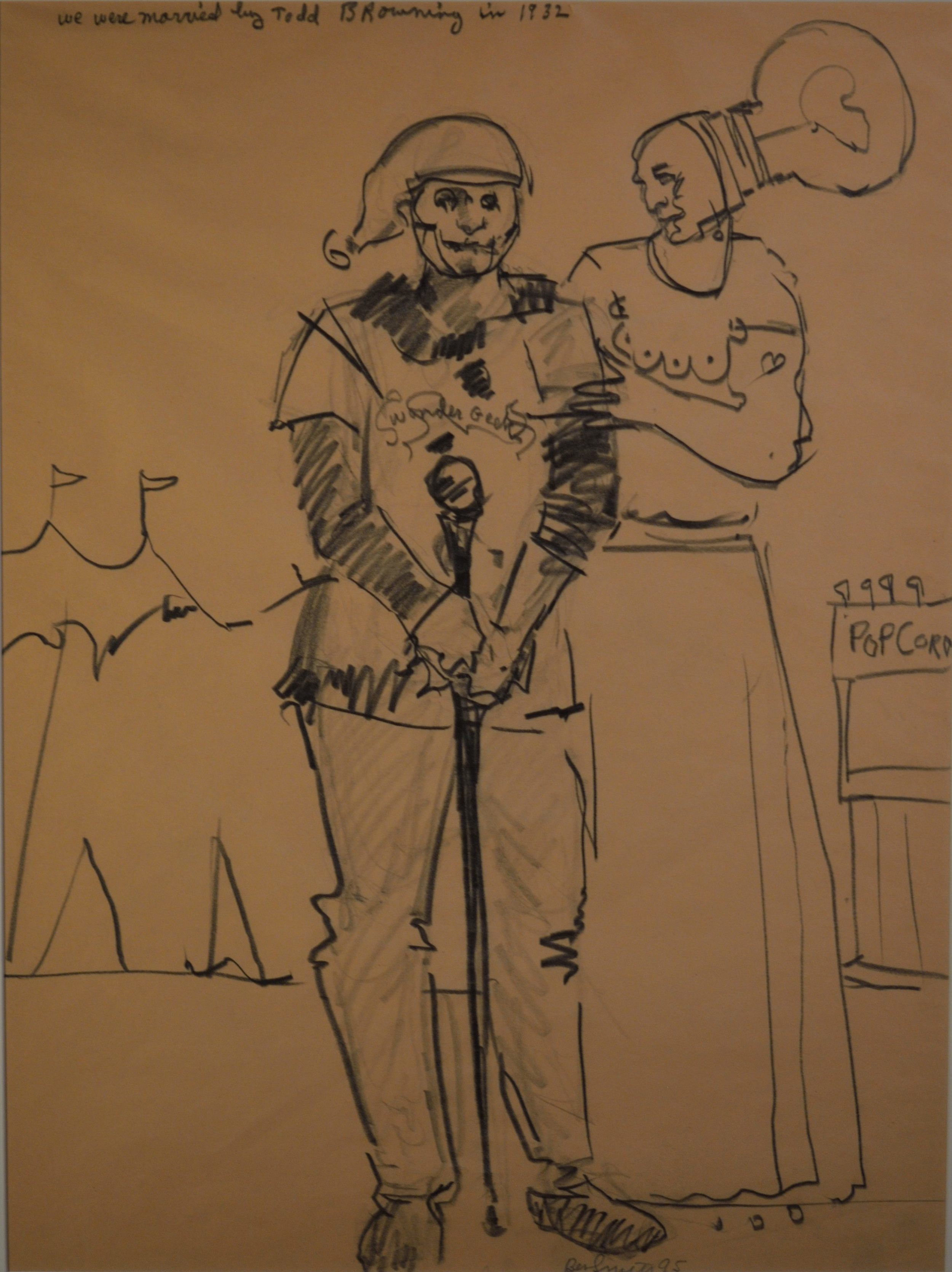 sold out
Ben Smith (1941 - )
Ben Smith (1941 - )
"Newlyweds, Married by Todd Browning in 1932"
Graphite on Paper
17 1/2 x 24 inches
Signed: "Ben Smith 92" (Lower Right)
1992

 
Ben Artist is a well known American artist from the Atlanta area. This work is all executed in graphite on a piece of draft paper which he is fond of using and considered one of the best draftsmen. Titled along the top "we were married by Todd Browning in 1932", inspired by Tod Browning's 1932 movie "Freaks" which is a tale about circus performers and tell the story of a beautiful trapeze artist marrying the leader of the side-show performers. Ben Smith is being called one of todays best draftsmen and this drawing shows his quick and fun filled method as he added in a circus tent and popcorn stand in the background. The drawing is in overall very good condition besides some slight wrinkling in the paper and a slight tear that is very minor running through the bottom of the mans staff. Measuring 17 1/2 x 24 inches this is a wonderful and rare example of Ben's work that is rarely seen or shows up for sale. This is nicely framed and matted with some slight wear to the frame.
"Atlanta based artist Ben Smith is perhaps best known for creating enormous woodblock prints of shamans, wizards, and ceremonial figures. These monumental figures in ornate robes or suits of armor, with a presence impossible to ignore, summon the viewer to enter into an imaginary procession of mythological creatures -- part human, part animal, and part mechanical -- as they weave their way to mysterious rites. At once fearsome and whimsical, these winged and hooved creatures, dressed in masks and elaborate headdresses, conjure spirits from atop wheeled contrivances.
In recent years Ben has turned his attention to drawing and teaching, and he excels in both endeavors. His fellow artists, when recommending his classes to students, often refer to Ben as the finest draftsman in Atlanta. His drawings, noted for their exquisite line and composition, combine the imagination of his earlier work with precise observation honed over thirty years of teaching and demonstrating figure drawing.
Ben currently maintains a full teaching schedule at the Chastain Arts Center and the Savannah College of Art and Design. He is working on new woodblock prints as time permits.
Ben is represented by the following galleries:
Mason Murer Gallery -- Atlanta, GA
Ann Jacob Gallery -- Highlands, North Carolina
Framboyan Gallery -- New Orleans, Louisiana" Artist Bio from Bensmithart.com
Like always please feel free to contact us directly at inquire@henningfineart.com below if you have any questions.